BnS Announces Their 20th Anniversary Concerts & One Is Already Sold Out!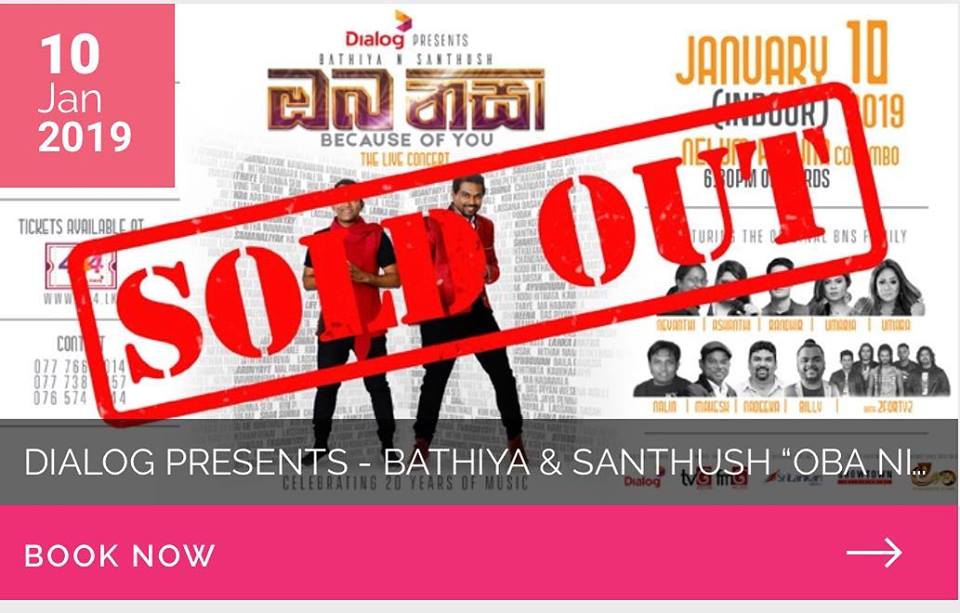 Bathiya & Santush announced their 20th anniversary celebration concerts yesterday title 'Because Of You' and it took only a few hours for one date (10th) to reach sold out status! There's two more show dates (11th & 12th) you can book & attend but hurry cuz you never know when they might get sold out too!


Here's a take of that awesome Led Zeppelin classic by Chitral Sompala from way back 2013, at the Trier Symphonic Orchestra (The Arena Trier – Germany).
not sure if the fella at this stage is wanting a name change >we still think Jesse Joel is better> that aside here's his first fun podcast..check it out Potato
It's official! They have an all new single coming up and if you're in Australia, you get a sneak peak at their concert tomorrow before they get onstage (Chelsea Heights