BnS Announces Their 20th Anniversary Concerts & One Is Already Sold Out!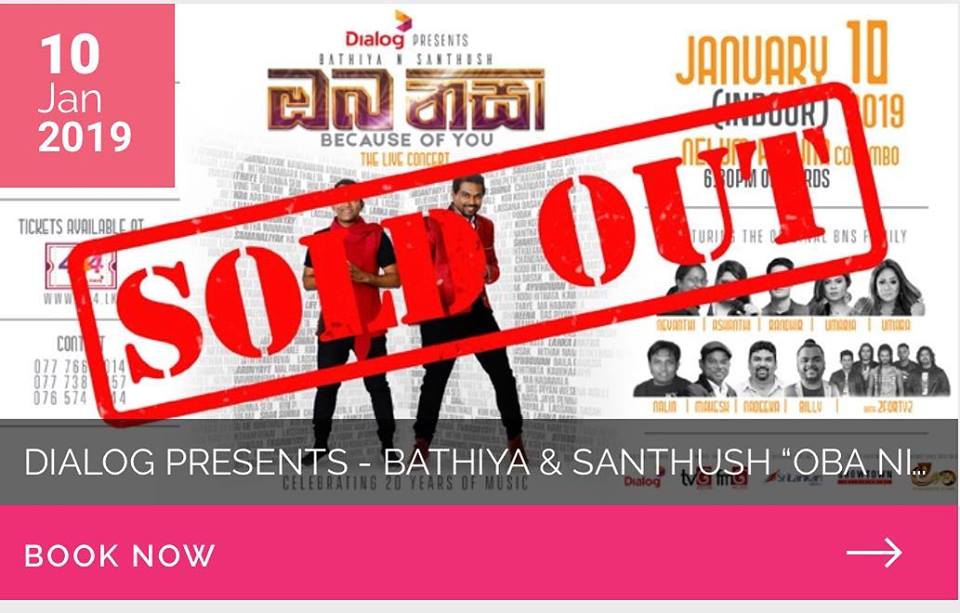 Bathiya & Santush announced their 20th anniversary celebration concerts yesterday title 'Because Of You' and it took only a few hours for one date (10th) to reach sold out status! There's two more show dates (11th & 12th) you can book & attend but hurry cuz you never know when they might get sold out too!


Ladies and Gentlemen: This Dj right here is a fresher to the scene and has a killer lil mix for you called "Into the Deep" find him on fb  Into
this is quite a feat for a debut video in Sinhala =)  Congratz to Big Harsha, Iraj & team on this! Haven't checked out the video yet? Click already!
will be released today in Mumbai and this one is sung by that famous heart throb of a singer Sonu Nigam (making girls faint since the 90's). congratz on this