BnS Announces Their 20th Anniversary Concerts & One Is Already Sold Out!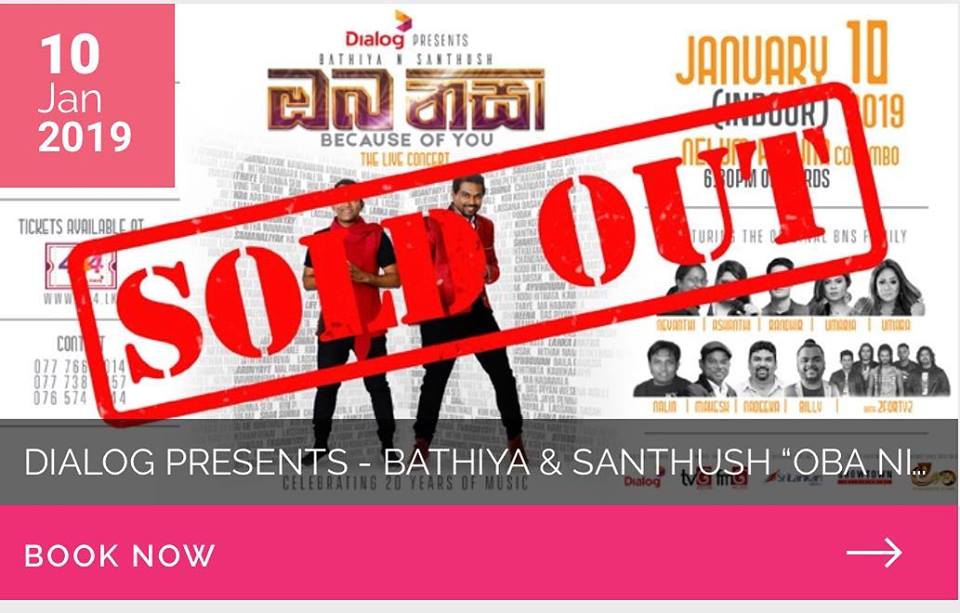 Bathiya & Santush announced their 20th anniversary celebration concerts yesterday title 'Because Of You' and it took only a few hours for one date (10th) to reach sold out status! There's two more show dates (11th & 12th) you can book & attend but hurry cuz you never know when they might get sold out too!


The 13th installment in the series aired by Global House Movement, is a solid mix of nu disco, deep house, tech house and tribal beats by CMB based Minol D.
Release number 4 is another brilliant single by Sanuka & Windy, that's taken off the Bathi Gee Dayawa album. Titled 'Maya Deviya' this single was released yesterday.
His newest collaboration featuring the vocals of Leah, hit number 1 last night on the YES Home Grown Top 15 after debuting at number 2 last week.  Here's the YES