Belated Name Day Greets To Oct 5th Names!
Awesome name day greets to Dj Naleen, Roshan Peter (Dream Caravan), Sarada (singer), Ravindu (Forsaken, Sire Of Darkness), Michael (Siblings Of Hatred) & Sean Sansoni (Street Light Mist) from us at decibel.lk.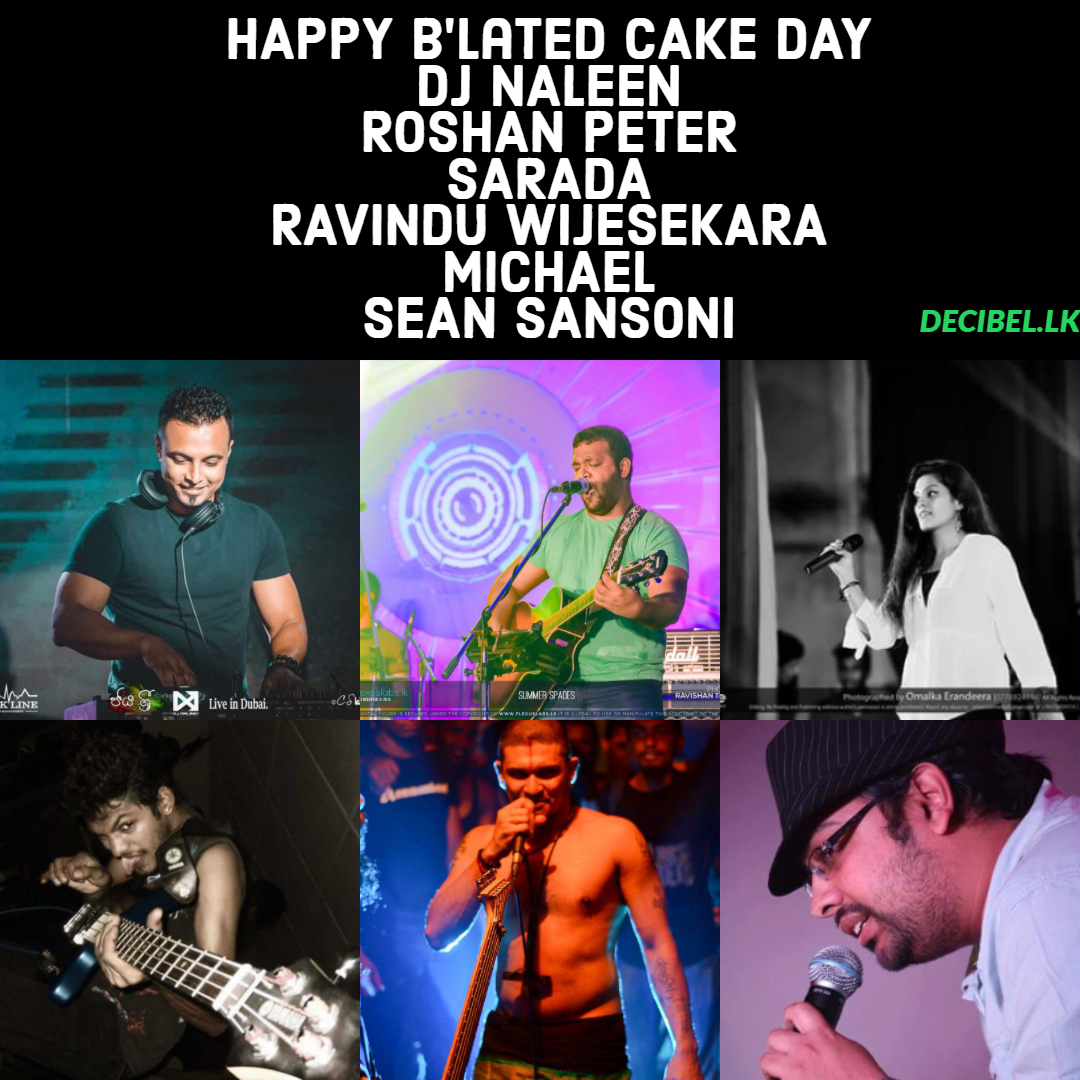 photo credits: KVLT PiX (michael), White Code (sarada), C S photography (dj naleen) & Flexus Labs (roshan).
There's a certain sorta charm to her music and we have to admit, every since we stumbled across her music not too long ago..we've been itching to know about this
this track aint too new, neither is it too old but its a decent listen if you wanna hit play.
In case you were not able to make it for their performances, here's what went down at The Stables iClown & Shokstix #1 iClown & Shokstix #2 Drill Team The