Belated Name Day Greets To Oct 5th Names!
Awesome name day greets to Dj Naleen, Roshan Peter (Dream Caravan), Sarada (singer), Ravindu (Forsaken, Sire Of Darkness), Michael (Siblings Of Hatred) & Sean Sansoni (Street Light Mist) from us at decibel.lk.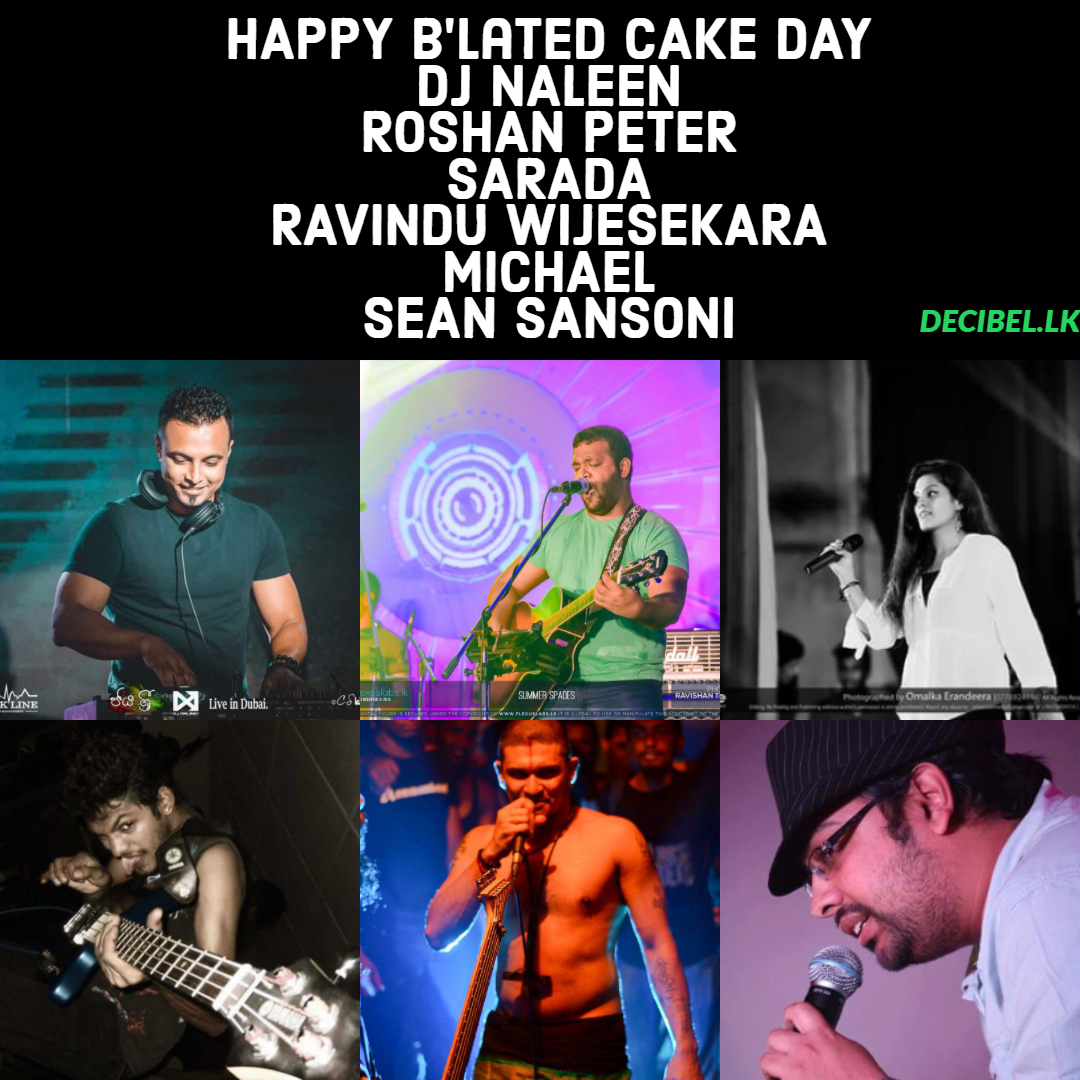 photo credits: KVLT PiX (michael), White Code (sarada), C S photography (dj naleen) & Flexus Labs (roshan).
After a hiatus last year, TNL Onstage is back and this time around are open to all genres! Don't believe us? Check out the poster Want to be a
Producer Nisho Fernando is back and this time around, with the kind of sound that he's been getting into for a while now – techno. Released by R3sizze Records, get
This aint too bad a cover by Drummer/Vocalist Eshantha Perera, FYI recording was done at his home and we thinks its a darn good effort for a home production. see