Anush Milroy Ft. Dilen Fernando – Fight (Original Mix)
Anush is a name that's been on our radar for a while now and no, this aint his debut single but it sure is his first featuring the vocals of Dilen Fernando. thoughts?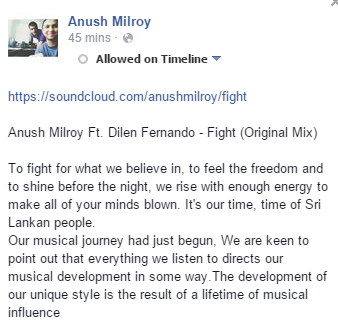 It's been a minute since we heard anything from Subandrio, but the DJ & Producer is back with this epic remix of 'Blue In Gray' by Weird Sounding Dude. Released
"Middle Earth" saw its selected release on the interwebs yesterday (itunes and an fb post) and from what we gather this single aint the usual Delonfare, as its an electronica
Owner of this blog and of crazy hair-do's. Have a great one! – Posted by Admin.