Akram Spends Week 2 On Top The YES Home Grown Top 15
It's week 2 for singer & songwriter Akram on top Sri Lanka's biggest home music countdown – The YES Home Grown Top 15 with his 3rd single 'Drop In The Ocean'. Not familiar with his single? Get listening already and dont forget to share.
Here's the countdown at a glance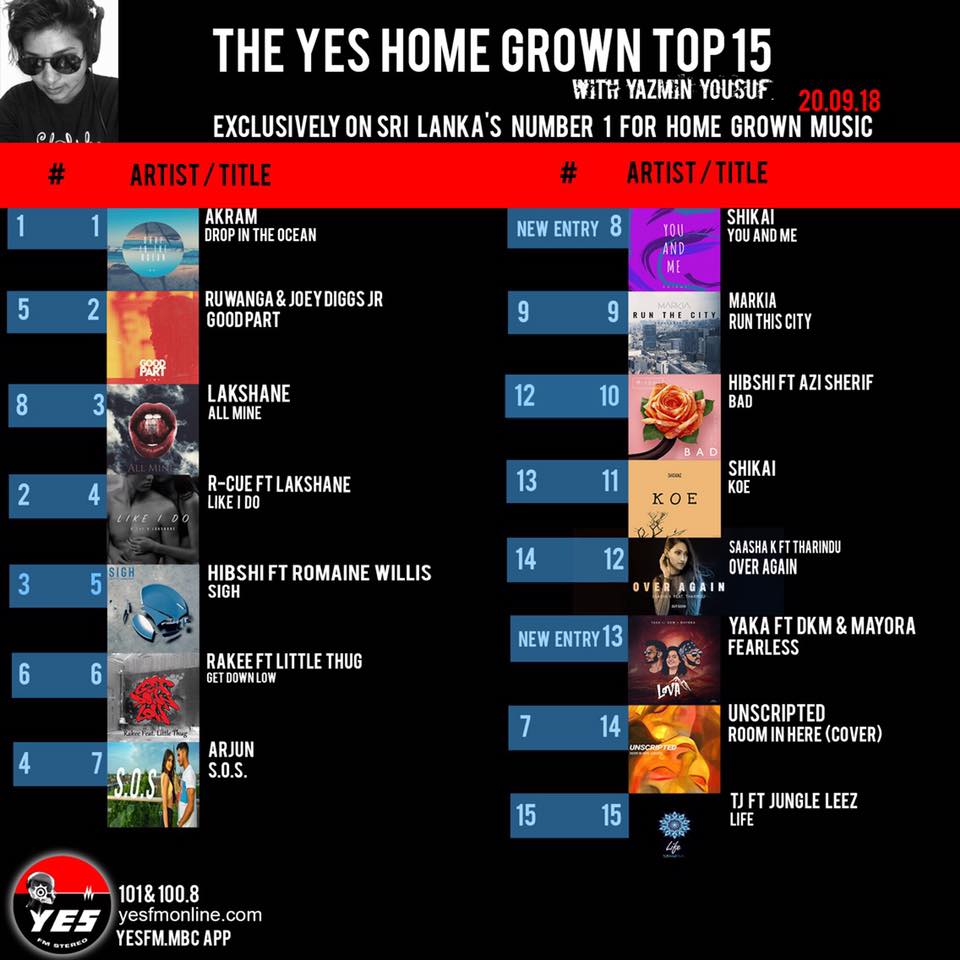 It's official! Yohani just announced the Tamil version of the massive hit take of 'Manike Mage Hithe' with Satheeshan . While no date has been announced, this will be released
We this is a pretty special sort of collaba and its nice to see Shihan on a track after what seemed like forever after his Sirasa Super Star days.
If you're a female(with dimples and that's a requirement), are based in London and want to be on this RnB singer's upcoming video, let him know via his FB page (https://www.facebook.com/dawnjayonline?ref=stream&hc_location=stream)…hey,