Akram Hits Number 1 Again!
The singer/songwriter rose back to the number 1 spot after Arjun stormed to the top of the YES Home Grown Top 15 with his single S.O.S. 'Drop In The Ocean' is officially the most played/requested single on YES101.
Here's the countdown at a glance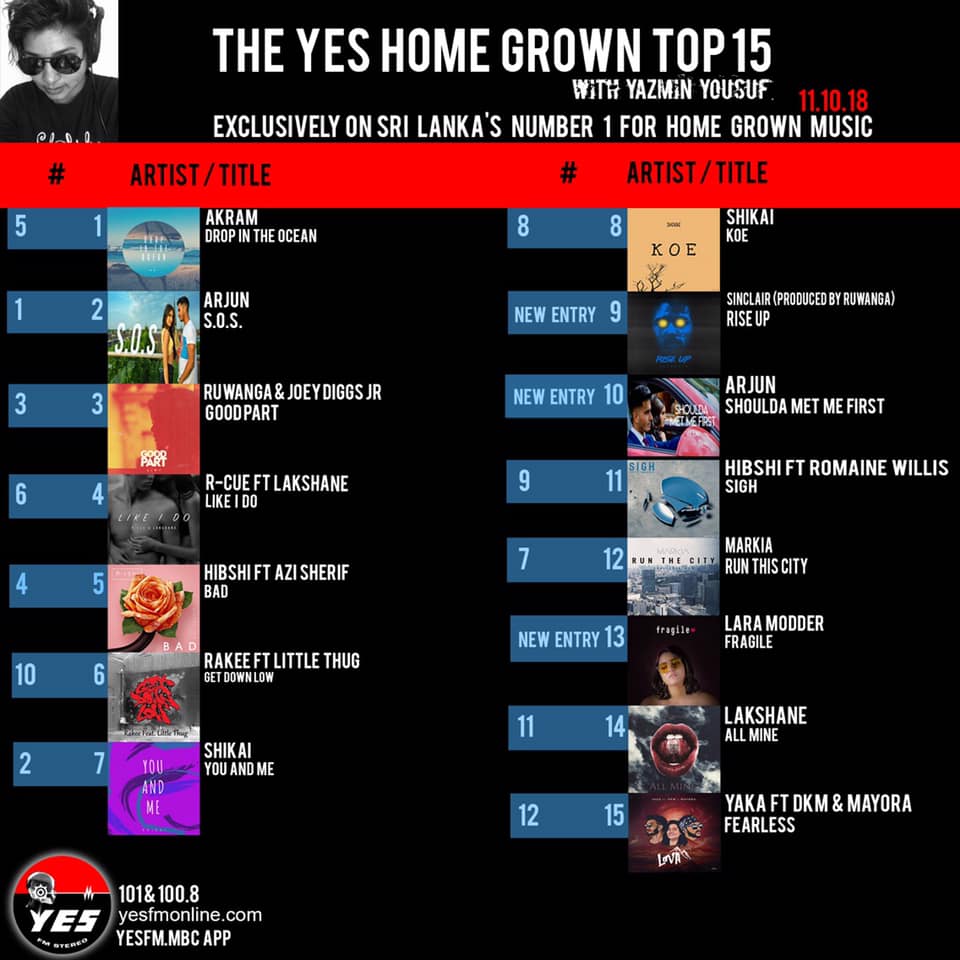 Released a few days ago comes this all new single by rapper King Brown Boy. 'Lokkema' touches on truths and realities and is a must add on your RapZilla playlist!
Clarence Jey is one of those producers…not too many people know about him or the fact that he is the man behind "Friday" (Yes, that single by Rebecca Black) His
'Vikaari' a science-fiction short film that is written and directed by Sandun Seneviratne and Charlie Bray just won its first award! The short film clinched the award for 'Best Short