Akram Hits Number 1 Again!
The singer/songwriter rose back to the number 1 spot after Arjun stormed to the top of the YES Home Grown Top 15 with his single S.O.S. 'Drop In The Ocean' is officially the most played/requested single on YES101.
Here's the countdown at a glance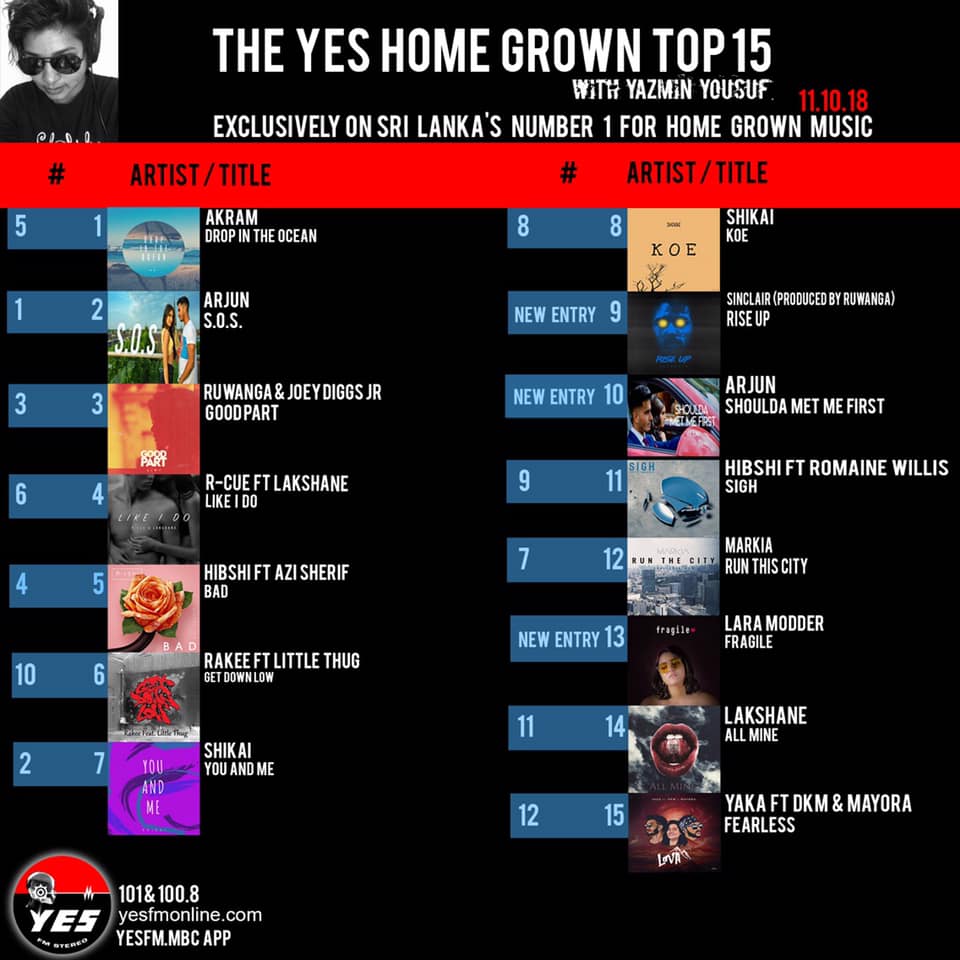 Taken from one of their Indian tour sets last year, is this moment from their performance at Jamsteady. 'Aiyo' sure is an anthem for the ages eh?
The man behind this project is Kasun Karunathilake (who used to be a part of the heavy metal scene a few years ago), see how you like his very first
Produced by Misha Wickramanayake & Chanaka Abeyratne comes an all new series titled 'Jammin'. The first episode features Scheherazade on vocals, Chunkey on guitars, Jayamal on bass, Piti on drums