ADK To Perform At Sir A.R. Rahman's Concert This August
It's official, the island's very own Tamil music star ADK will be performing alongside a roster of amazing artists at a very special A.R. Rahman Live In Chennai concert at the YMCA Grounds this August. Check out the trailer for more deets.
In other ADK related news, his international rap group 'Rap Machines' has launched a collection of must have t-shirts and you can get them too in Sri Lanka. Check the flyer for deets!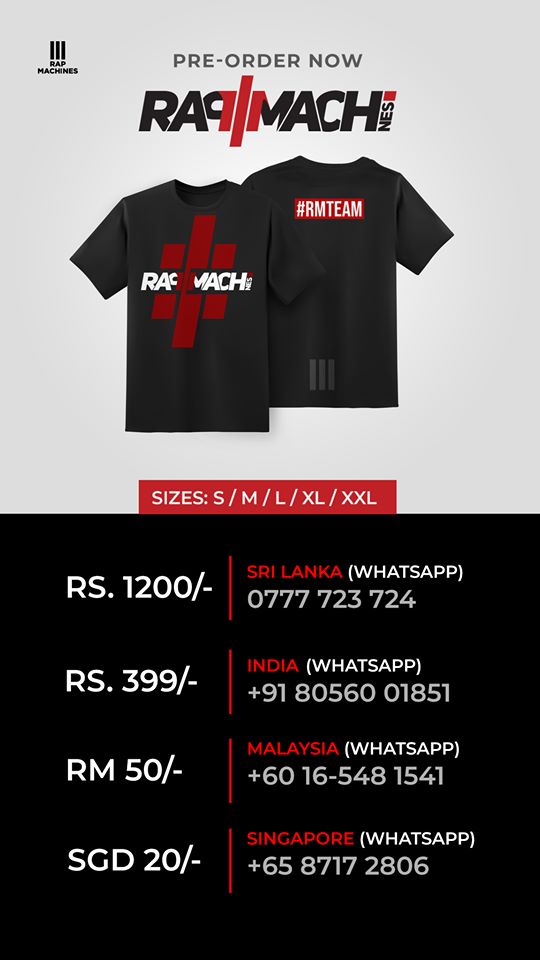 We love this "Amma"character by Jehan R and think this video is the bomb for also having Jasmeeth Singh aka Jus Reign…perfect for any derps or derpinas wanting to derp
Lankan ethnic rock project 'MonaraKudumbiya' is back with release #5 'Esacape' which makes for a stellar listen.
We think this is a fine mix for a Friday and what do they say about good mixes? Share em 😉 Dyn-o-mite by Wendell by Wendellt on Mixcloud