ADK, SriRascol & Teejay Have A Single Dropping Tomorrow
Produced by Deyo, this single is up for pre-order before its big drop date which is tomorrow.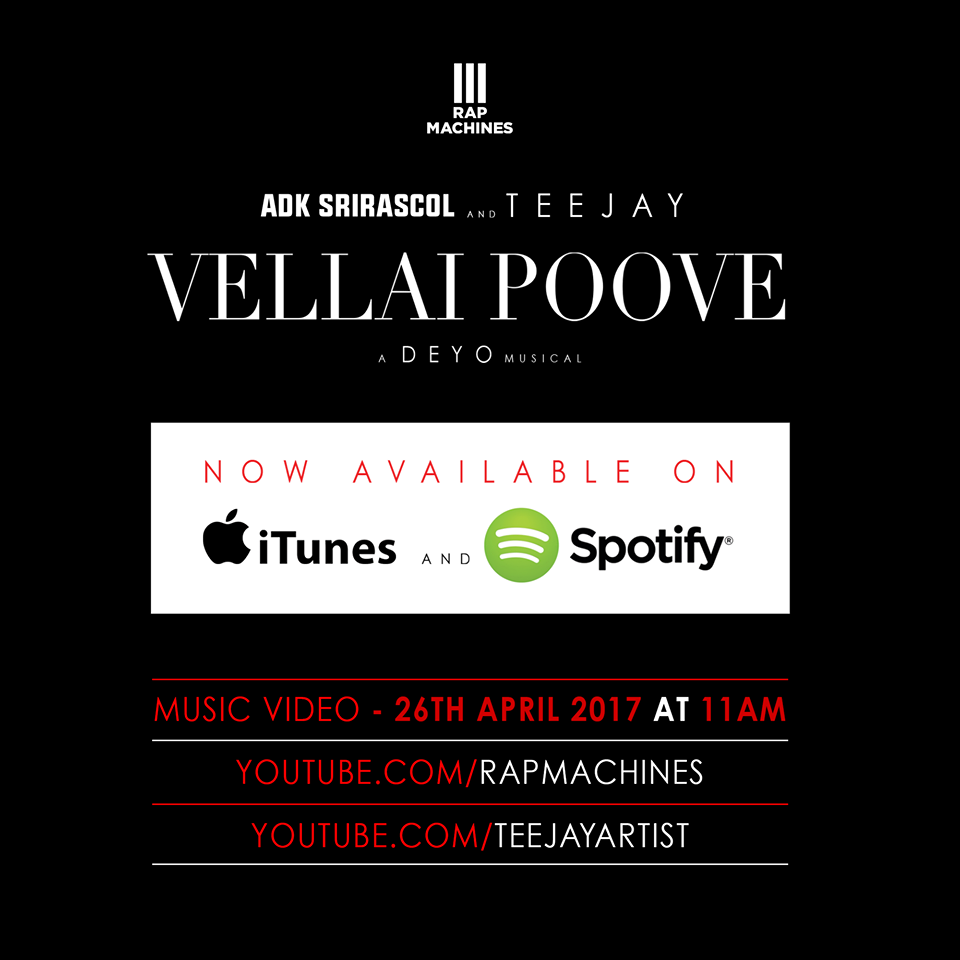 Sandeep Lamasuriya is known for a few covers and here he is with this debut studio single / video. 'Mandire Sapase' sure is an interesting Sinhala Rock offering.
On Sri Lanka's Biggest Home Music Countdown: The YES Home Grown Top 15. The countdown also saw 2 new entries, one by Ravije D & Shiraz Rude Bwoy – She
Sanjeewa Pushpakumara is known for his efforts 'Flying Fish' and now 'Burning Birds', which is set to have its Lankan premiere at The Regal Cinema on Friday the 29th. We