A BnS & Big Mountain Collaba?
It looks like gears are in motion for a massive collaba  – BnS & Big Mountain, I mean how awesome is this?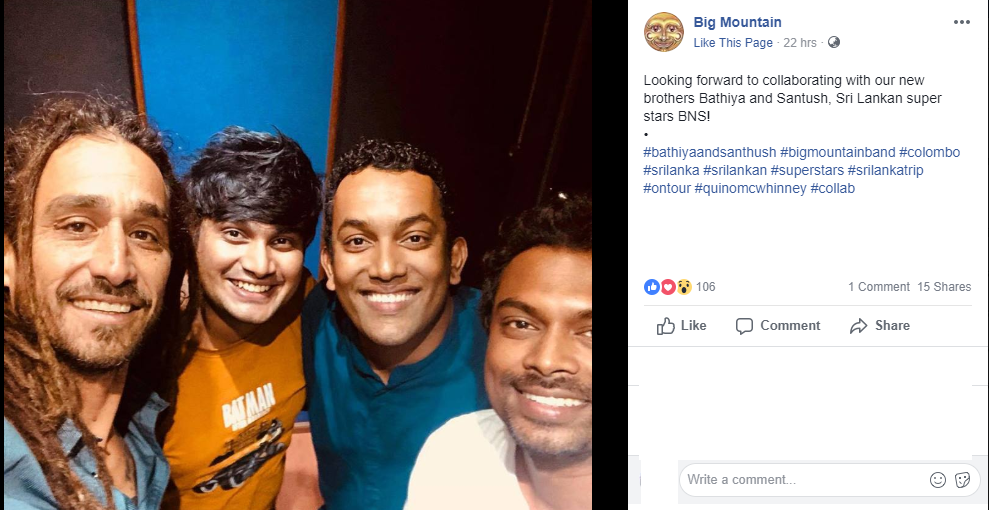 When would this be released? Deets and more deets, coming soon.
This is gonna be a pretty interesting Ep, no word on who would be a part of it but its slated to drop late October.
Dimuth Wijeyekoon is an upcoming artist from the Sinhala music scene and he dropped his debut studio effort on Friday. Complete with lyrics from Lasith Fernando, this single makes for
Its not everyday you get to see a bunch of teenagers put out a mashup and here's one of those must – watches!