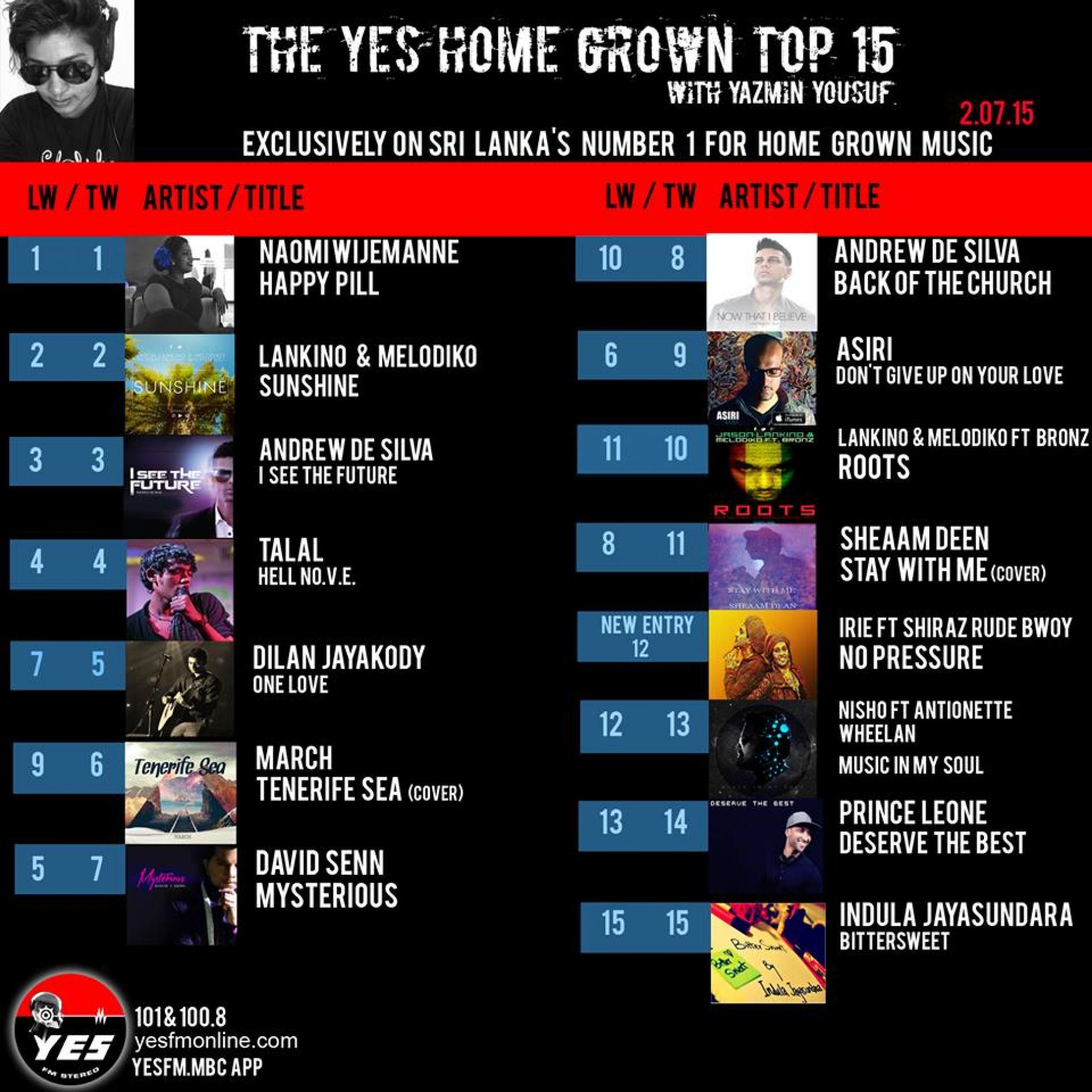 6 Weeks On Number 1 For Naomi Wijemanne
Looks like Sri Lanka digs "Happy Pills" and deems it as THE track for number 1!
On this edition of home's biggest countdown, Chitty not only co-hosted but he also gave some pretty interesting insight into his top 3 guitar plugins and a bit more before he introduced the number 1 track. There was also an entire hour dedicated towards him and his music and all we can say is, await the podcast!
Till that happens, here's the countdown and new music that broke on the show..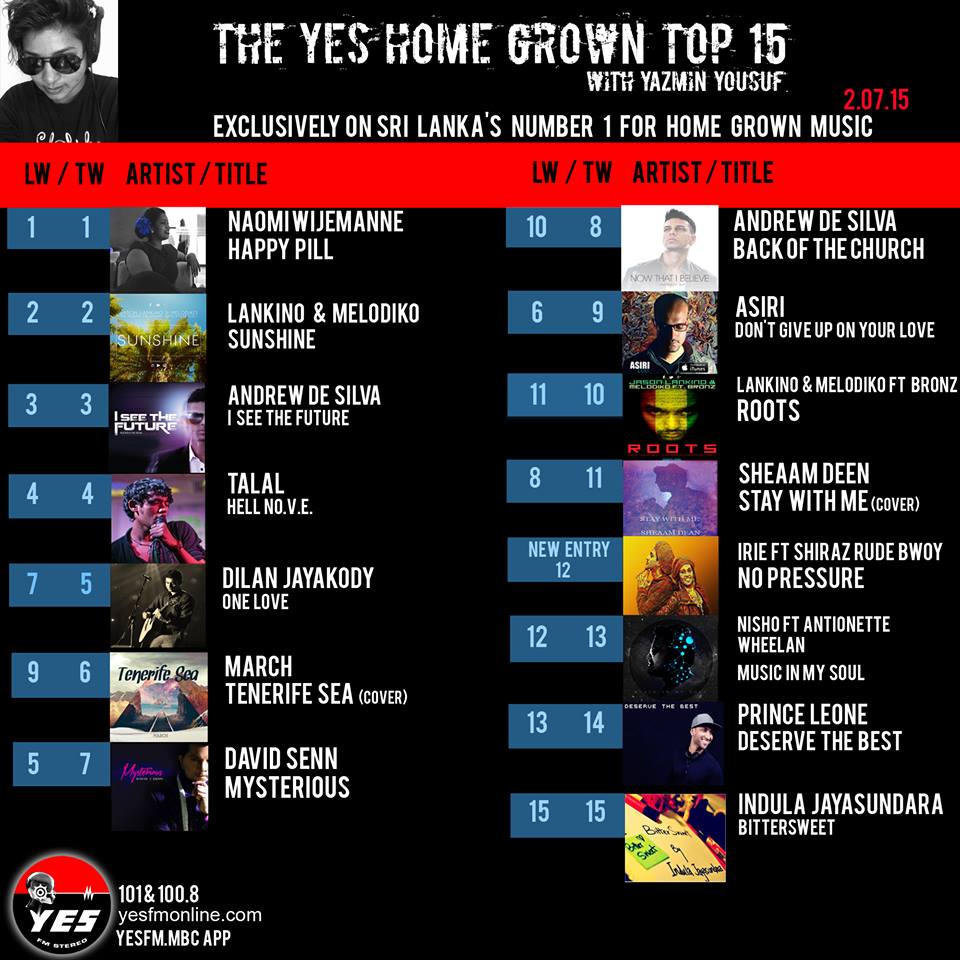 The Royal Taprobanian since last year, has been home to an all new gig series titled 'Friday Night'. The gig is nothing short of a great space for artists, poets
Its takes a true metal fan to even start thinking of something like this and while this isn't the first time Iclown has added his touch to a metal single
Thank you for being the only station to broadcast genres mainstream radio don't even touch on…5 years is a very long time to keep such a thing going and here's