Ruwanga & Joey Diggs Jr Make The Climb Once Again!
We cant count how many weeks it's been for producer Ruwanga and vocalist Joey Diggs Jr on the yes home grown top 15, but we're guessing its a little above 30 and this week sees them climb on the top yet again!
Not familiar with the track? check it out
Here's the countdown at a glance.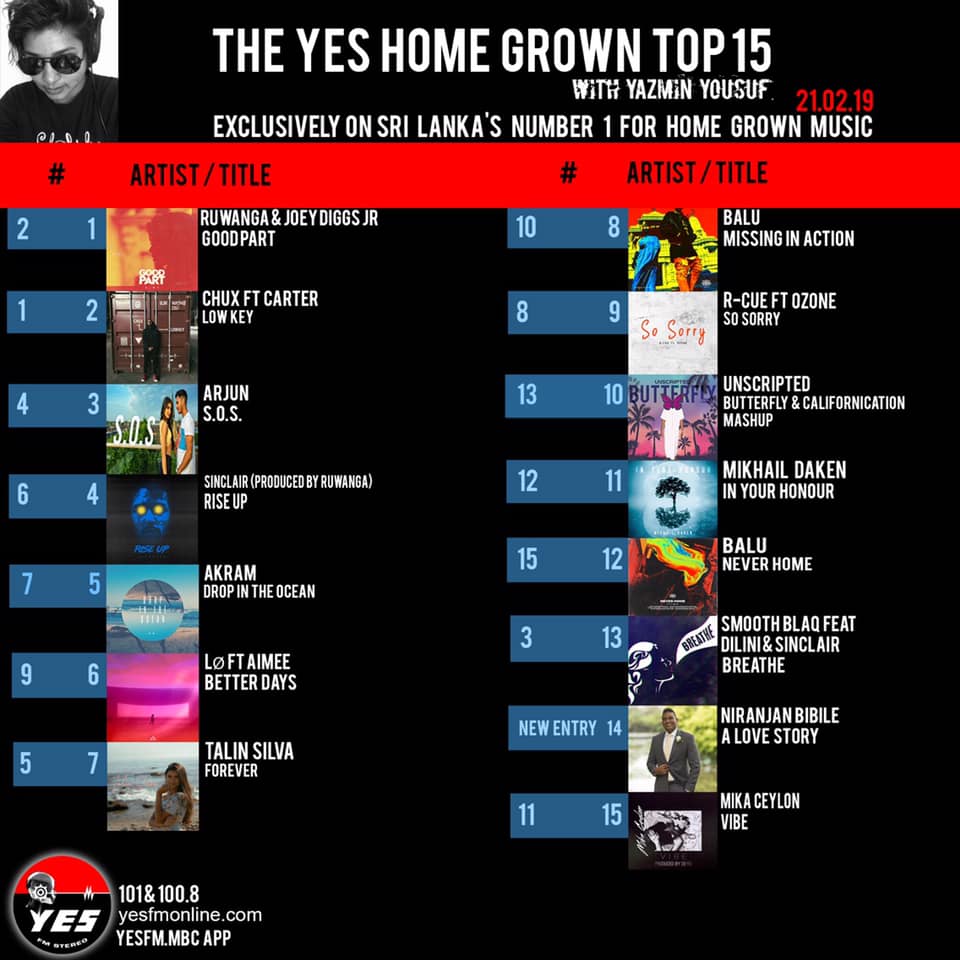 Shane Saliheen (Programes Manager of YES101) wed his sweetheart Qurshida Careem last Friday and yeah, they were team low key =D which is a rarity in this day n age – we
While we're not too sure which band he's from, he sure is one of those artists that could be a potential "watch out"type..check out his take of this classic!
Its been a good year for this producer now Dj too and very soon we'll be interviewing him on new record label deal but before all that here's a pretty