Ruwanga & Joey Diggs Jr Make The Climb Once Again!
We cant count how many weeks it's been for producer Ruwanga and vocalist Joey Diggs Jr on the yes home grown top 15, but we're guessing its a little above 30 and this week sees them climb on the top yet again!
Not familiar with the track? check it out
Here's the countdown at a glance.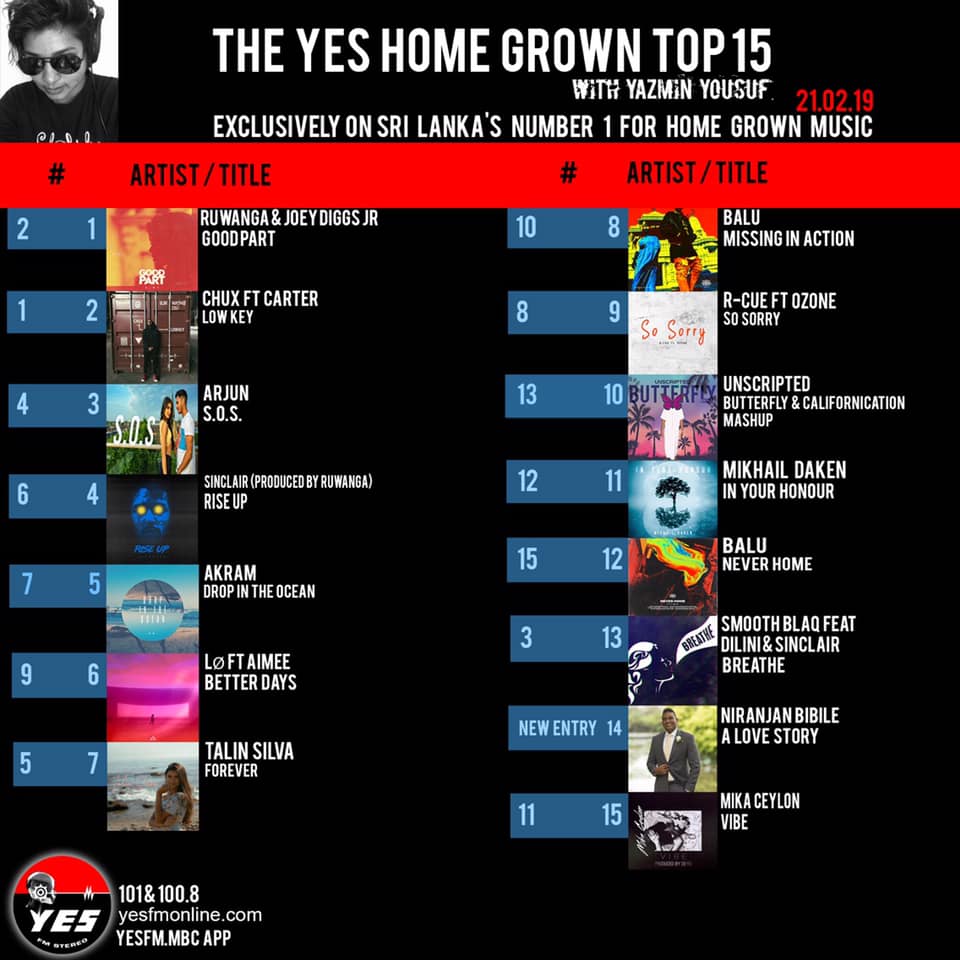 It's been a minute since rapper Master D released any new material but looks like there's one that's gonna be dropping in the near future Here's the official teaser.
Ghosha's Kalagotti..yes, this will be a concert at The Bakeriya, Pannipitiya And the 2nd one will be by a senior band – Funeral In Heaven Await deets on this
This is the mother of all news this month! click here for more info: http://www.ultramusicfestival.com/artists/ranidu In case you are going, here's 5 things you can expect from him =D