Ruwanga & Joey Diggs Jr Make The Climb Once Again!
We cant count how many weeks it's been for producer Ruwanga and vocalist Joey Diggs Jr on the yes home grown top 15, but we're guessing its a little above 30 and this week sees them climb on the top yet again!
Not familiar with the track? check it out
Here's the countdown at a glance.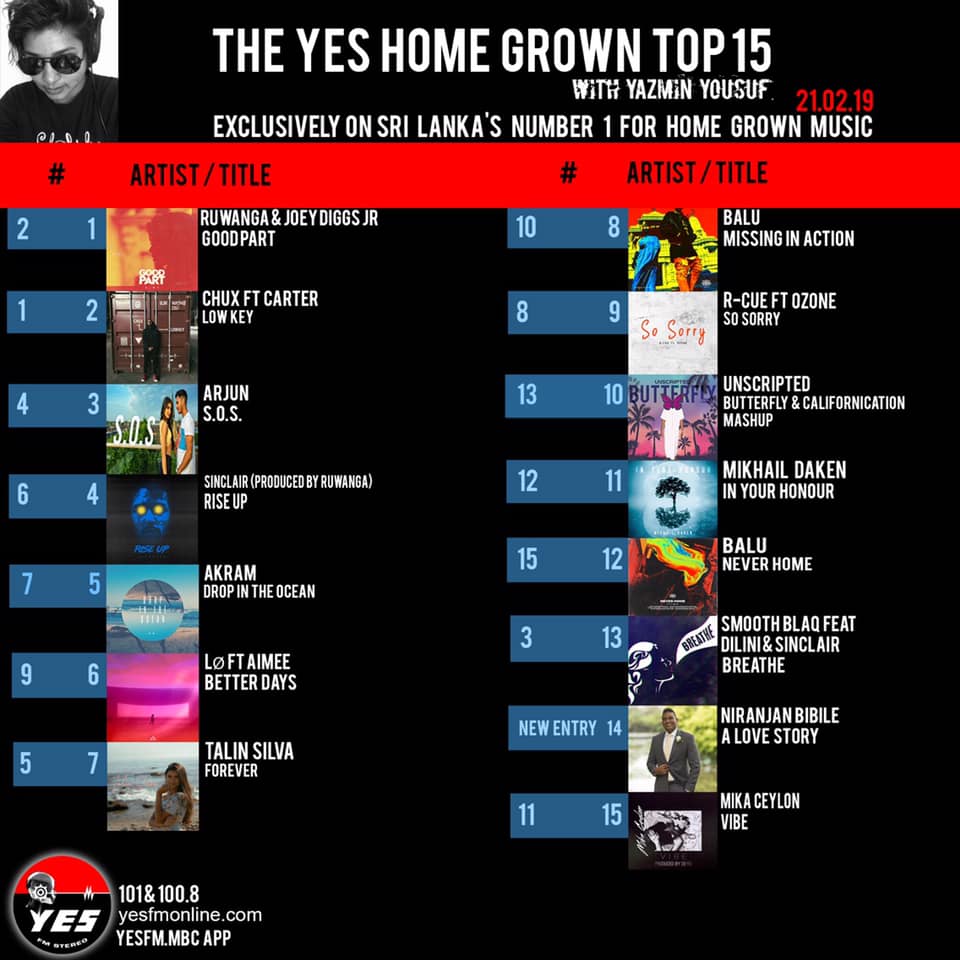 It's no secret that this monster is gonna be dropping around 5pm Sri Lanka time today, but before the big release here's Krishan with the scoop on the cypher for
one part of the Melodic Maidens, have the best one ever you and hopefully check out the Melodic Maidens FB: https://www.facebook.com/pages/Melodic-Maidens/479548545419000
Missed out on Sri Lanka's Biggest Home Music Coutndown? get with what broke and of course, the news! New Music David J Senn – Butterflies ‪#‎Exclusive‬ Interviews * Deyo on