Rock Meets Reggae: The Announcement For 2016 Is Here
In a status post made a few hours ago, this is what was revealed!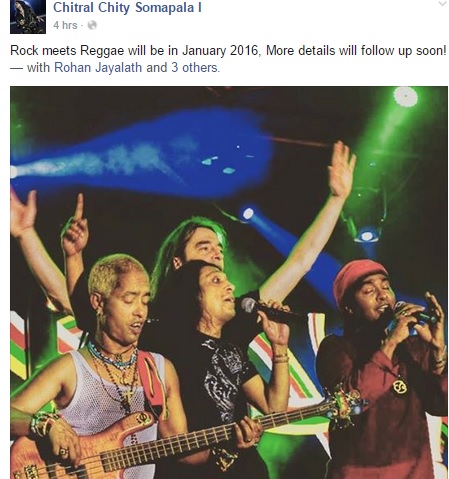 And, we are mighty pleased!
The first installment of this was a massive success and was one of the best gigs Colombo had seen in a while and hope that this continues.
Looks like shifting to Dubai hasn't made Azim forget his first love, we think this is promising, what do you think?
They did this take at the finals of TNL Onstage in 2008 and man it was simply amazing to see this cover all over again that we had to post
Its not the easiest thing to do a song like this especially when the original singer – Mandy Moore raised the "emotion in voice standard"super high but our girl J