Producer Clarence Jey Has Work Featured On The US Tv Show 'Elementary'
Producer Clarence Jey has been an underground name for the longest time cuz that's how much producers prefer life to be, but as for this Jaffna born / L.A. based producer/songwriter (who also happens to have a double degree in civil engineering and computing engineering), in case you are not familiar .. is known for a few things including being the producer of Rebecca Black's single 'Friday' and recently having worked on ALL 4 One's 20th Anniversary Record..fastforward into the future there's this bit of news!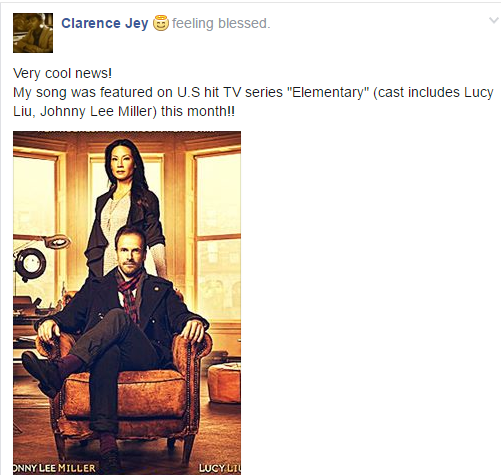 You know this single all too well Sri Lanka! Friday, Friday, Friday!
We regret missing out on Mosh Scream Rock but from what we've heard, it was one of the best editions of this Rock & Metal series from home..I mean it
"Middle Earth" saw its selected release on the interwebs yesterday (itunes and an fb post) and from what we gather this single aint the usual Delonfare, as its an electronica
The Tamil version of 'Saavi' features TKP member Krish Manoj & Shweta Mohan and we think this could be a future hit of sorts.