Pettah Interchange Marketplace-August 10th
Last years Pettah Interchange was off the hook and this year by the looks of it stands to be another grand offering from The Border Movement in collaboration with The Goethe-Institut. Expect the unconventional, deviant and possibly you having on of the best nights of solid good music by 8 names…that being said…we wonder why not a lot of other local EDM djs/acts/bands are picked for an event of this sort, we don't wanna argue here but it would be nice to see fresher names perform, don't you think?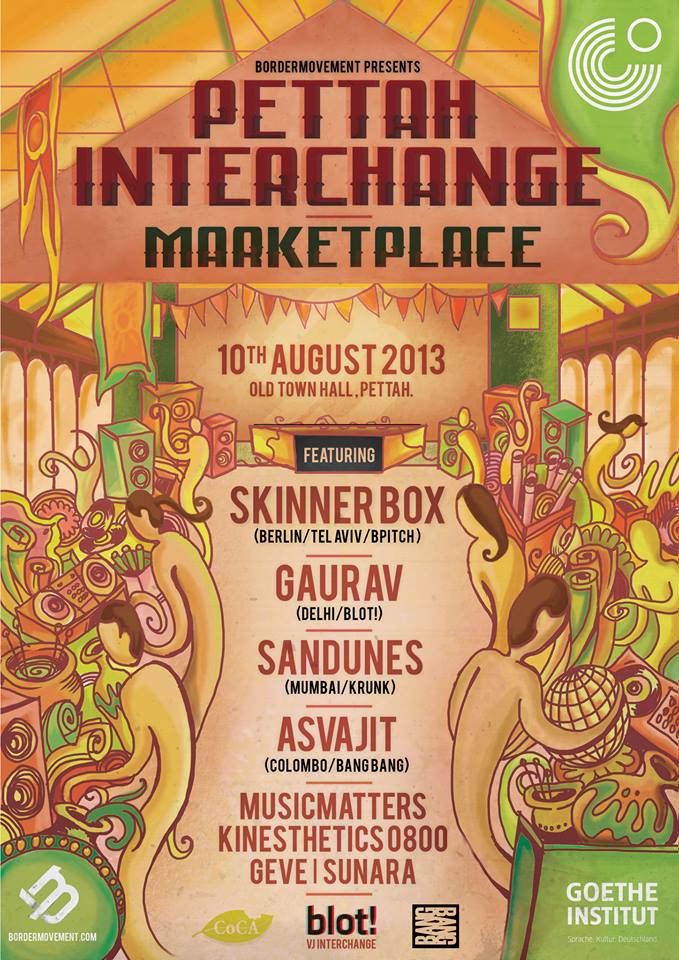 click here for more details
https://www.facebook.com/events/476655485754457/?ref=14
This is one of those covers you'd automatically find on repeat cuz is too darn good not to..see how you dig this!
this is a brilliant remix. again..Brilliant Remix, its up for free dl too! for some reason, we just cant seem to find the track on his sc, perhaps this is cuz of
We think him starting The Baila Team again would be a great idea and maybe this time as a group of supporters of Lankan Vloggers and music we guess why