Perera Elsewhere Releases "The Zap"
we love this track, its a finding rare and the sort of simple yet complex sonic avant garde that we all crave for…perera elsewhere is a name that's worth the download, tweet, post or even that spray paint mention anywhere you fancy.
SPIN.com even has her as one of the best 5 artists in November
http://www.spin.com/articles/5-best-new-artists-november-2013-physical-therapy-denzel-curry-hookworms-courtney-barnett-perera-elsewhere/?slide=1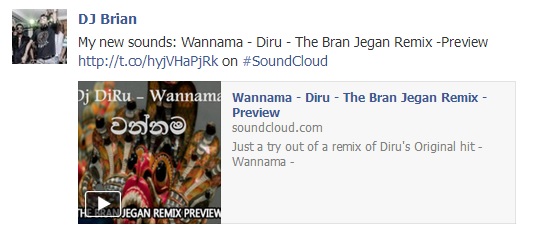 The first metal gig of the year was an album launch by Nefertem and it sure was nothing short of brilliant, here are moments from the evening. Resurrection, a fairly
this is not the first time he's gonna be doing a remix of a hindi tune..in fact he did one a while back called "Chaiyya Chaiyya Super Bass Remix" and
Produced by Deyo, this single is up for pre-order before its big drop date which is tomorrow.