Komaali Kings Gets Released Tomorrow
We like how Tamil Independent Cinema is making a come back after quite a few decades in its own big way with this movie (comedy/thriller), that is written & directed by King Ratnam. This is a Lankan Tamil language film, with an all Lankan cast and crew. It's currently scheduled to hit the screens nationwide in over fifty cinemas – including the North, East and the Hill Country region starting from Friday (23rd on wards). 
Here's the cinema listings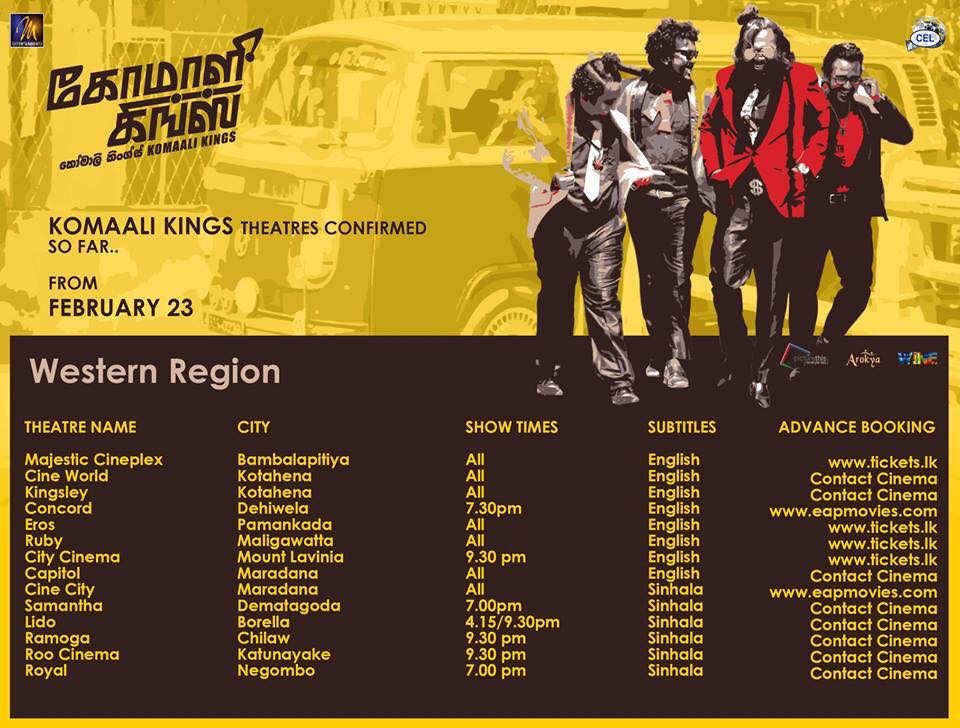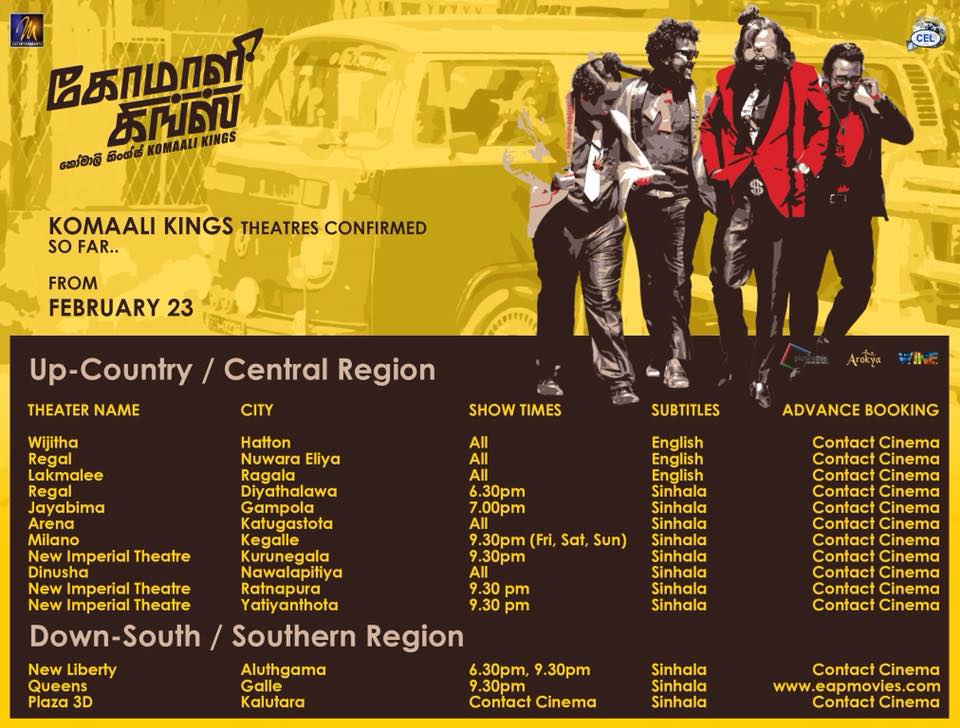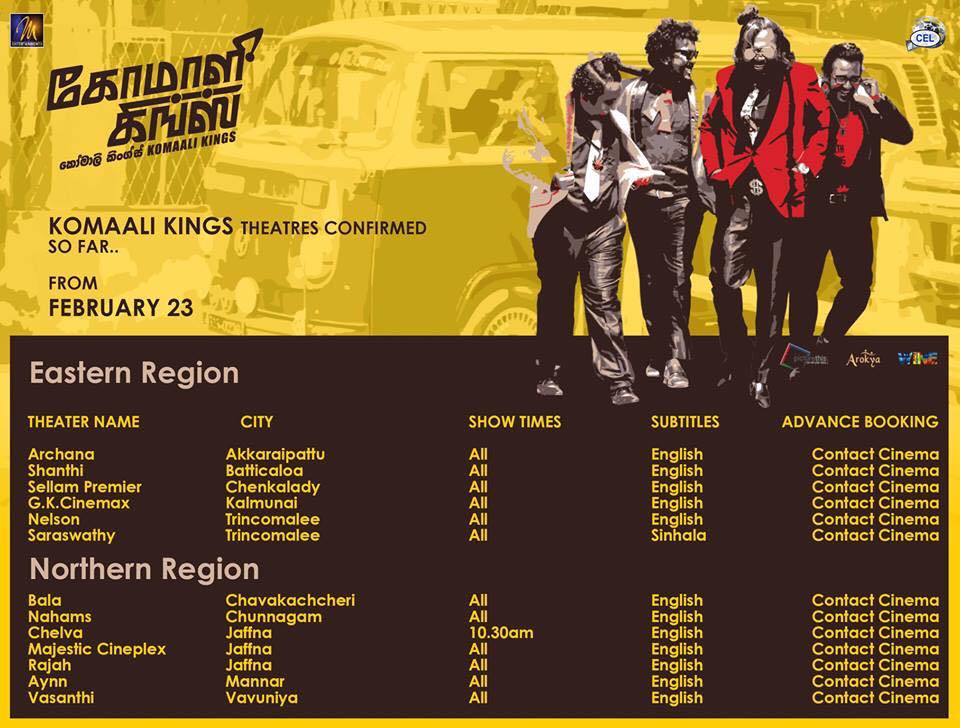 go ahead and get supporting in two ways…1.by voting 2.by making your fave artists cover your very own on fb..simple eh? here's wishing all, nothing but the very best!
Niranjan Bible's second solo single just got its acoustic take and we think this owns a pretty unique happy feel to it.