Komaali Kings Gets Released Tomorrow
We like how Tamil Independent Cinema is making a come back after quite a few decades in its own big way with this movie (comedy/thriller), that is written & directed by King Ratnam. This is a Lankan Tamil language film, with an all Lankan cast and crew. It's currently scheduled to hit the screens nationwide in over fifty cinemas – including the North, East and the Hill Country region starting from Friday (23rd on wards). 
Here's the cinema listings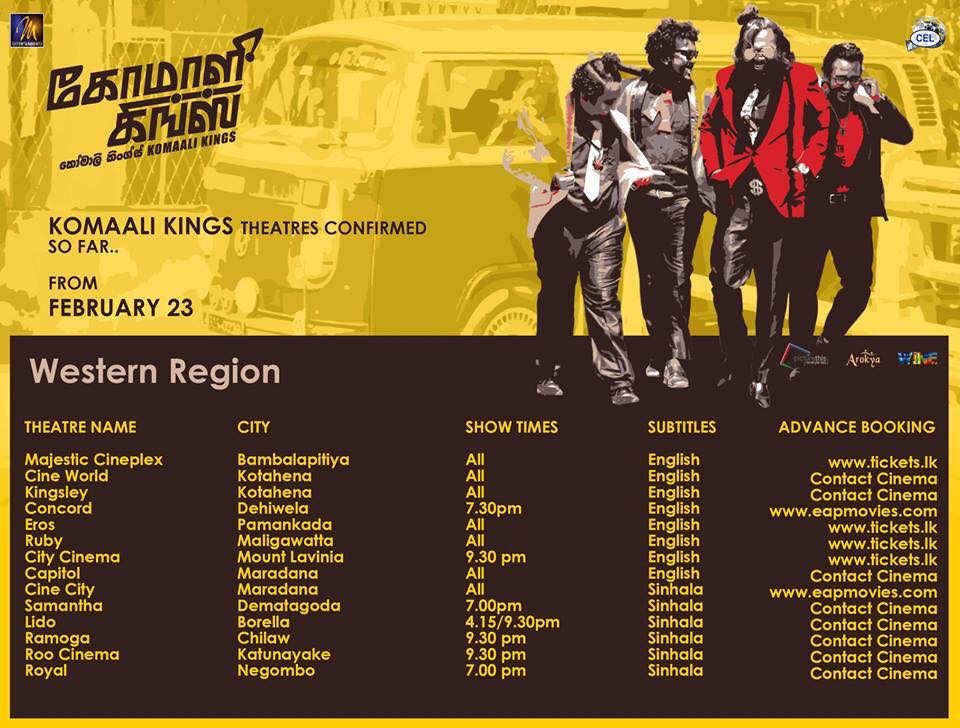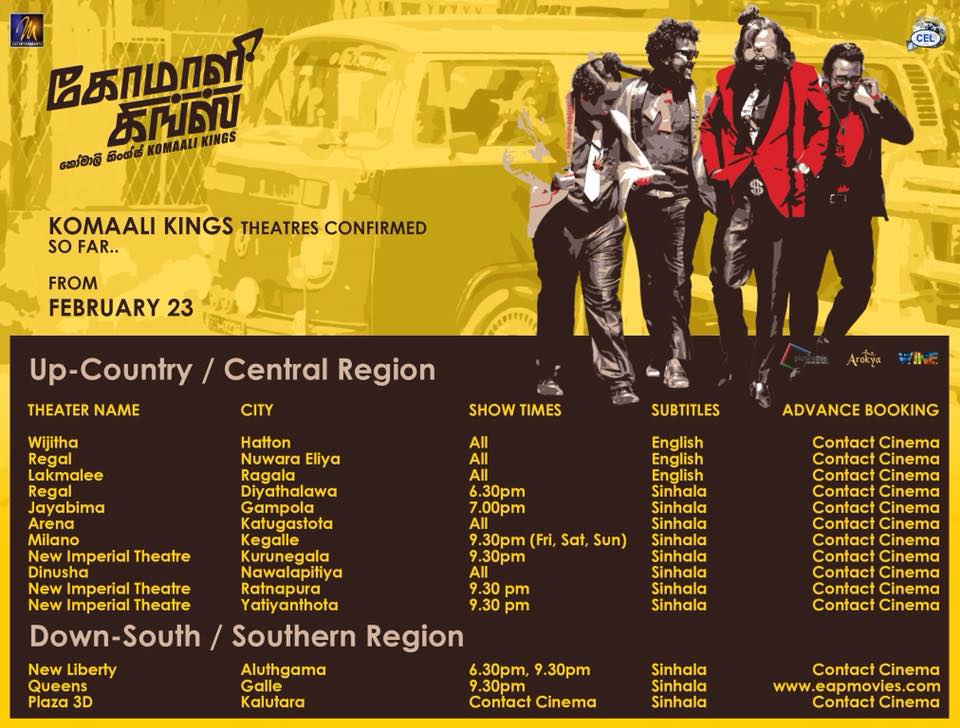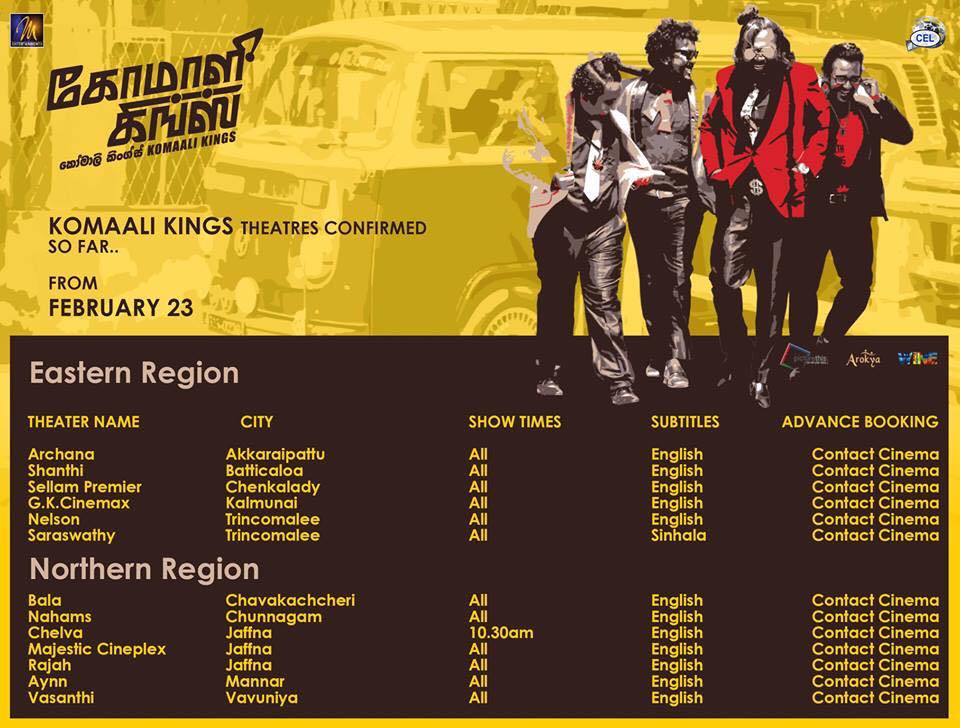 Another brilliant remix just got dropped and this ones a free grab too!
Awesome name day vibes to Tyronne Silva (drummer.Crow 7), belated name day greets to Gloria (singer.Kingdom Life) & Ricky Deen (Dj) from us here at team Decibel.lk photo credits: Malshan
we're glad that the one of the audio production guru's from home is finally on it, check out his incredible compositions there..sure its mostly jingles and brand anthems but its