Komaali Kings Gets Released Tomorrow
We like how Tamil Independent Cinema is making a come back after quite a few decades in its own big way with this movie (comedy/thriller), that is written & directed by King Ratnam. This is a Lankan Tamil language film, with an all Lankan cast and crew. It's currently scheduled to hit the screens nationwide in over fifty cinemas – including the North, East and the Hill Country region starting from Friday (23rd on wards). 
Here's the cinema listings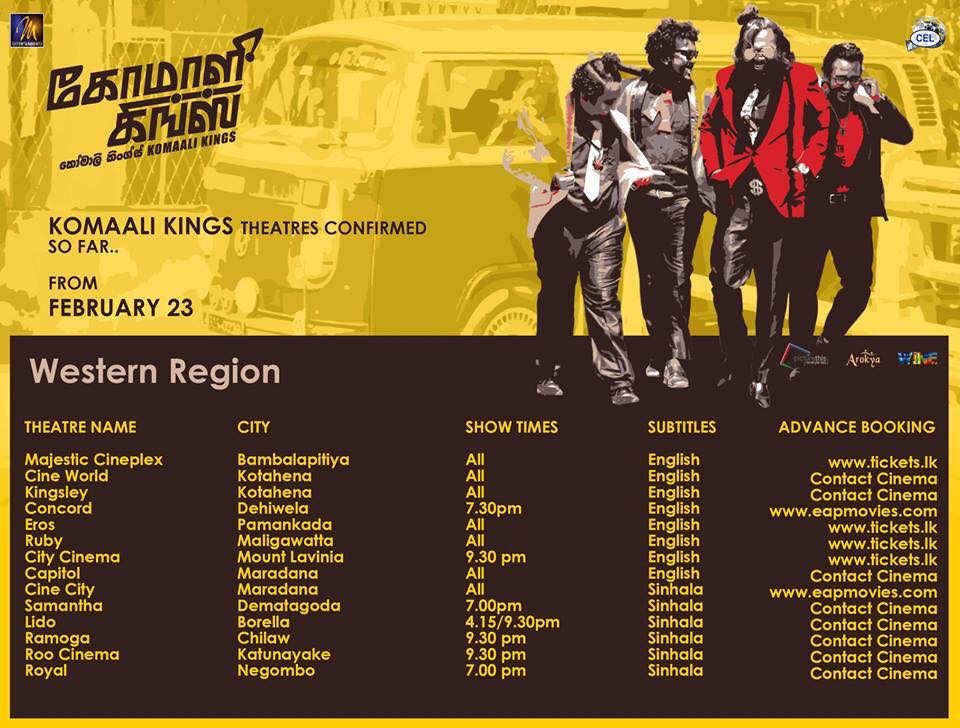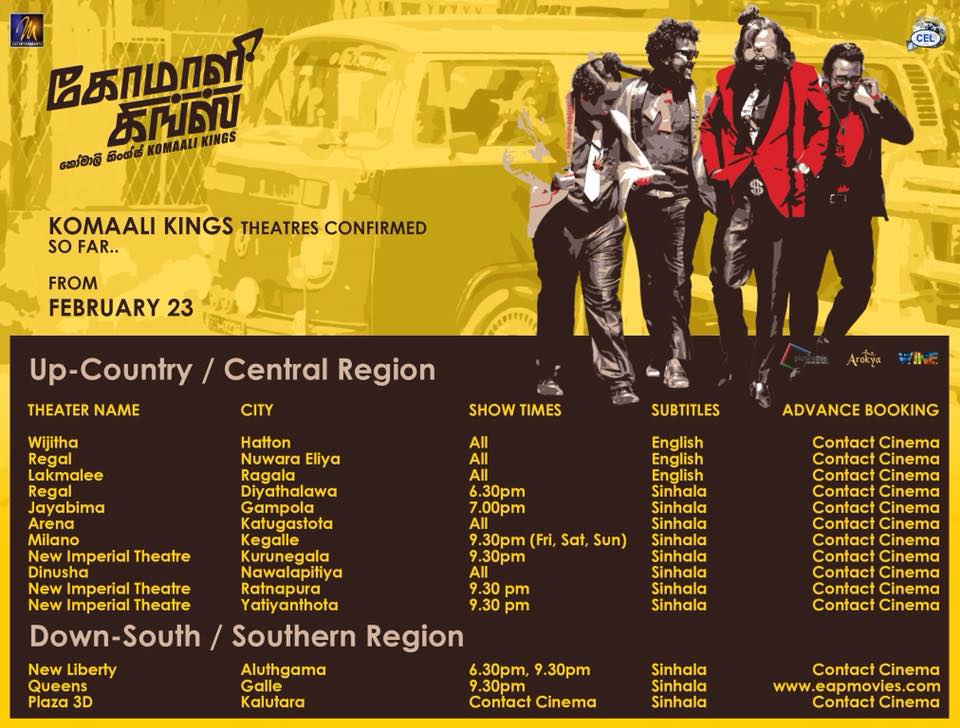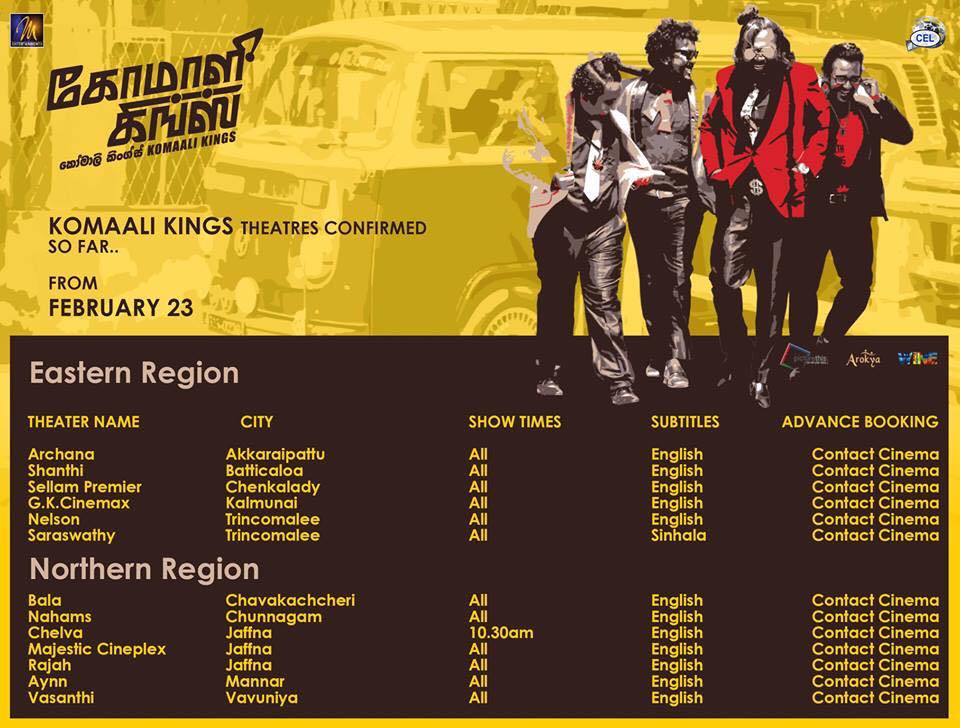 this aint too bad and is not too overly fierce from most of the other Sinhala Rap we've posted in the past, what do you think?
This all new web series got dropped on facebook last Friday and has been gaining momentum pretty fast. We caught up with one of the executive producers & series editor,
Rachith for a while now has been releasing his mix of killer picks and it's only fitting that something like this should be featured on the site. Go to his page