Komaali Kings Gets Released Tomorrow
We like how Tamil Independent Cinema is making a come back after quite a few decades in its own big way with this movie (comedy/thriller), that is written & directed by King Ratnam. This is a Lankan Tamil language film, with an all Lankan cast and crew. It's currently scheduled to hit the screens nationwide in over fifty cinemas – including the North, East and the Hill Country region starting from Friday (23rd on wards). 
Here's the cinema listings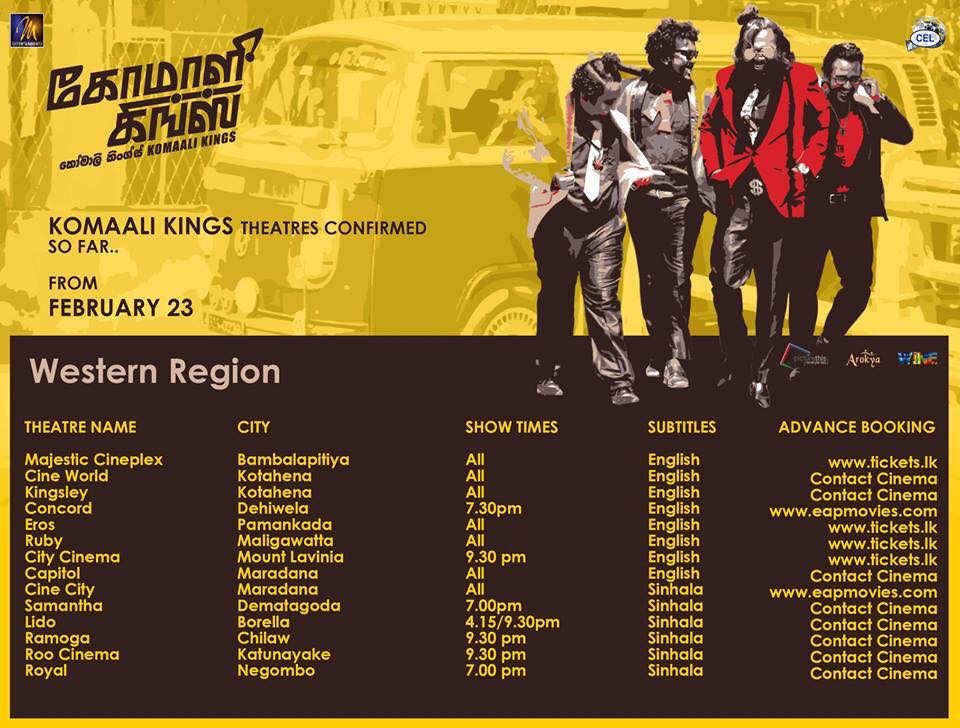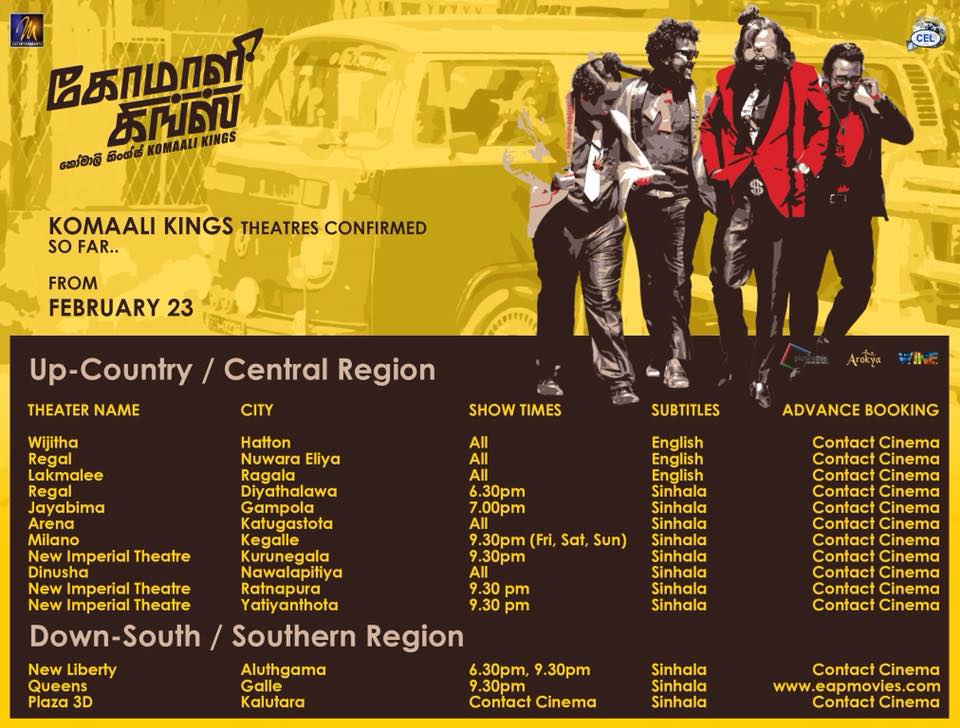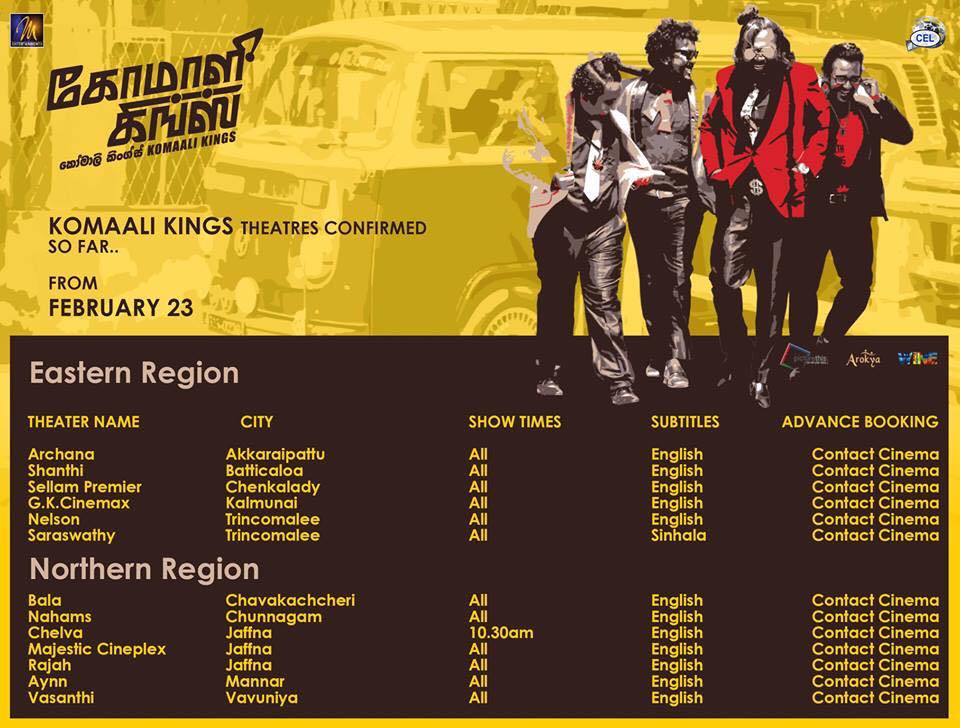 He is one heck of a talented drummer (Funeral In Heaven) & is a producer responsible for quite a few Ep's from the metal scene, including Spleen Saint's debut "Guilty
This is such a feat for the producers that are known for their trance efforts…Jay Tech's progressive take sure us something too, scroll down for the track This!
Giving a new lease of life to 'Viramaye' by Ridma Weerawardena & Thilina Boralessa is this remix by Dj & Producer Amizio.