Komaali Kings Gets Released Tomorrow
We like how Tamil Independent Cinema is making a come back after quite a few decades in its own big way with this movie (comedy/thriller), that is written & directed by King Ratnam. This is a Lankan Tamil language film, with an all Lankan cast and crew. It's currently scheduled to hit the screens nationwide in over fifty cinemas – including the North, East and the Hill Country region starting from Friday (23rd on wards). 
Here's the cinema listings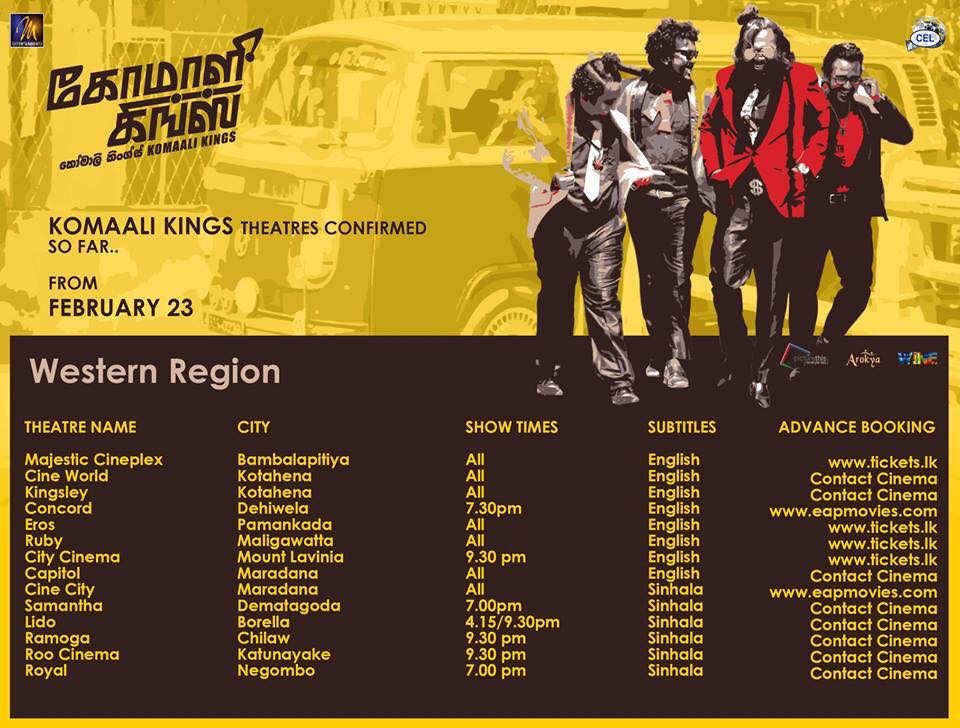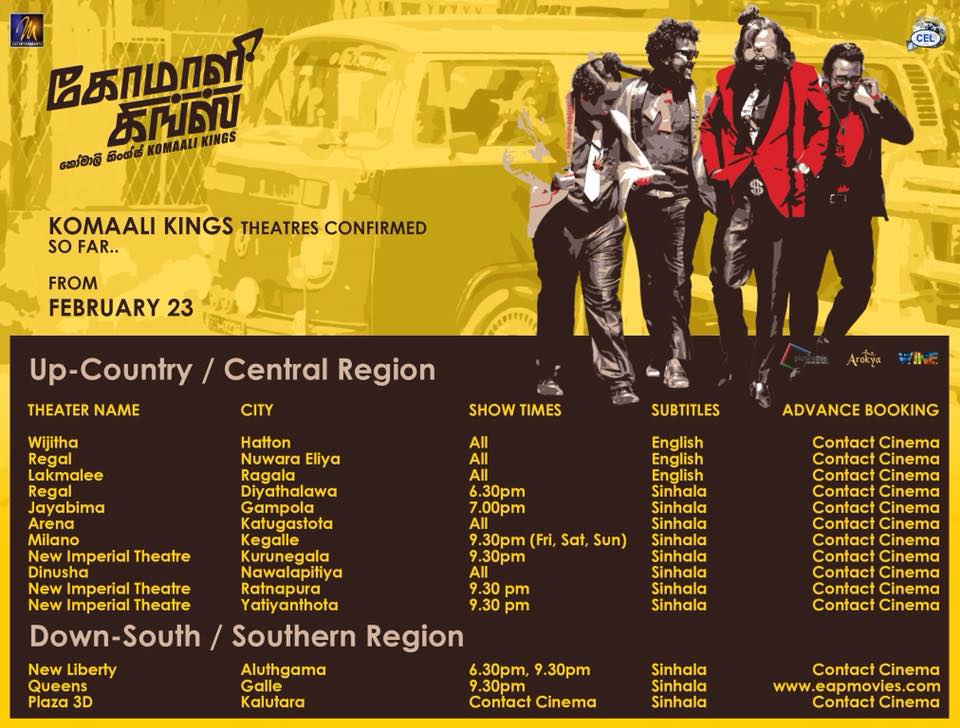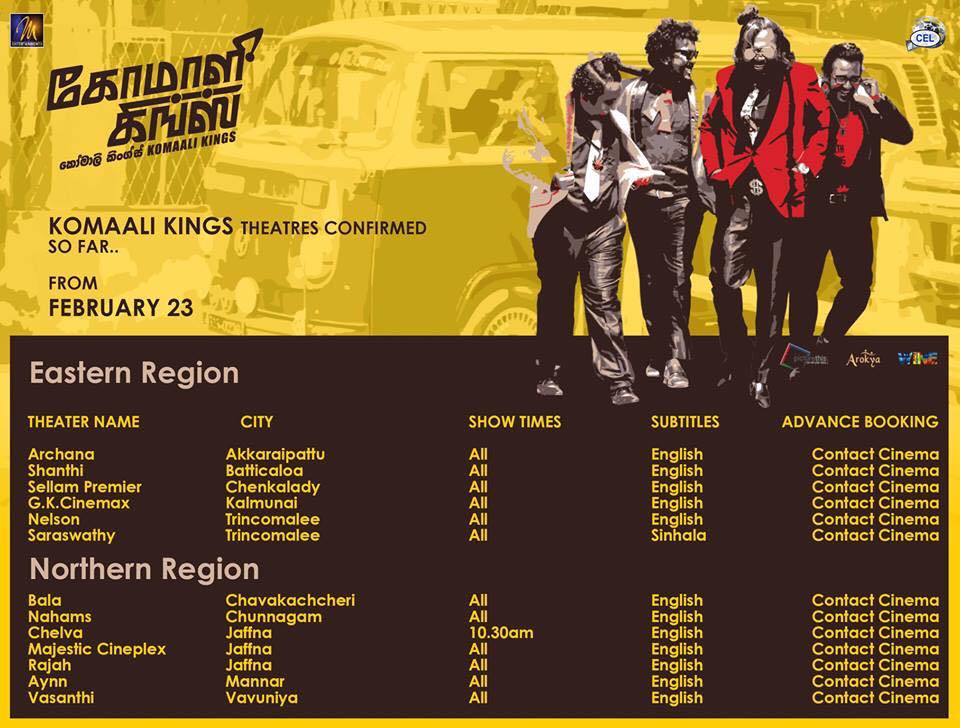 The music matters festival has fast become an annual date that is looked forward to like the Guitar Fest, Rock Fest, Pettah Interchange etc and this year looks a lot
this is huge for us and of course her, fellow Melomanic head and music composer person..this job description does entail quite and bit and we know that she will make
Here's another anthem for the times by Rukshan Perera with Sohan Weerasinghe and Choro Calibre (backing vocals).