Its Week 7 For Hibshi & Rochelle
On Sri Lanka's Biggest Home Music Countdown – The YES Home Grown Top 15. No word on if there's going to be a second collaba of this sort from the two as yet, but we will keep you in the know.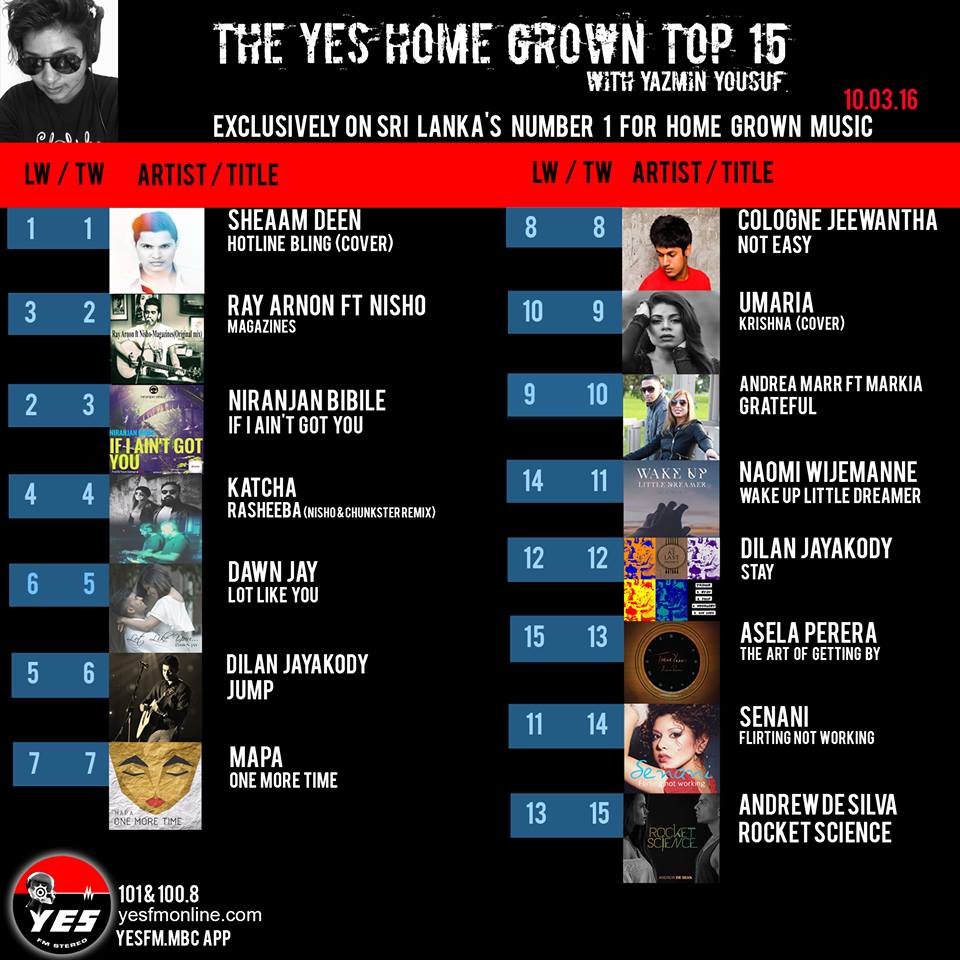 Here's new music that broke last night.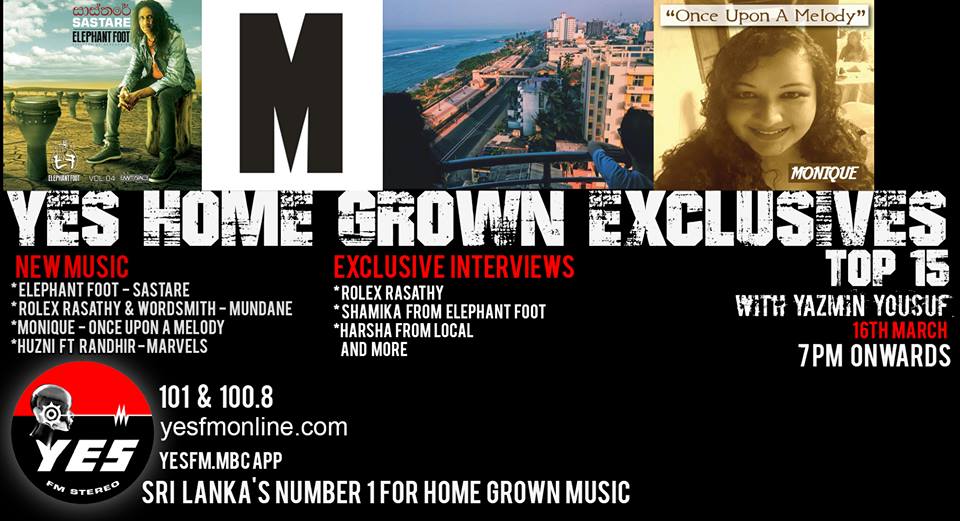 Here's one of those things we've been wanting to do for a very long time…record and show off Sri Lanka like one one else has cuz hey, there's too many
time for some sweet nostalgia…in bits!
you might remember her from TNL Onstage & M.A.S.H, that was a few months back and now, shes finding her ground as a solo artist which we really think is