Its Week 7 For Hibshi & Rochelle
On Sri Lanka's Biggest Home Music Countdown – The YES Home Grown Top 15. No word on if there's going to be a second collaba of this sort from the two as yet, but we will keep you in the know.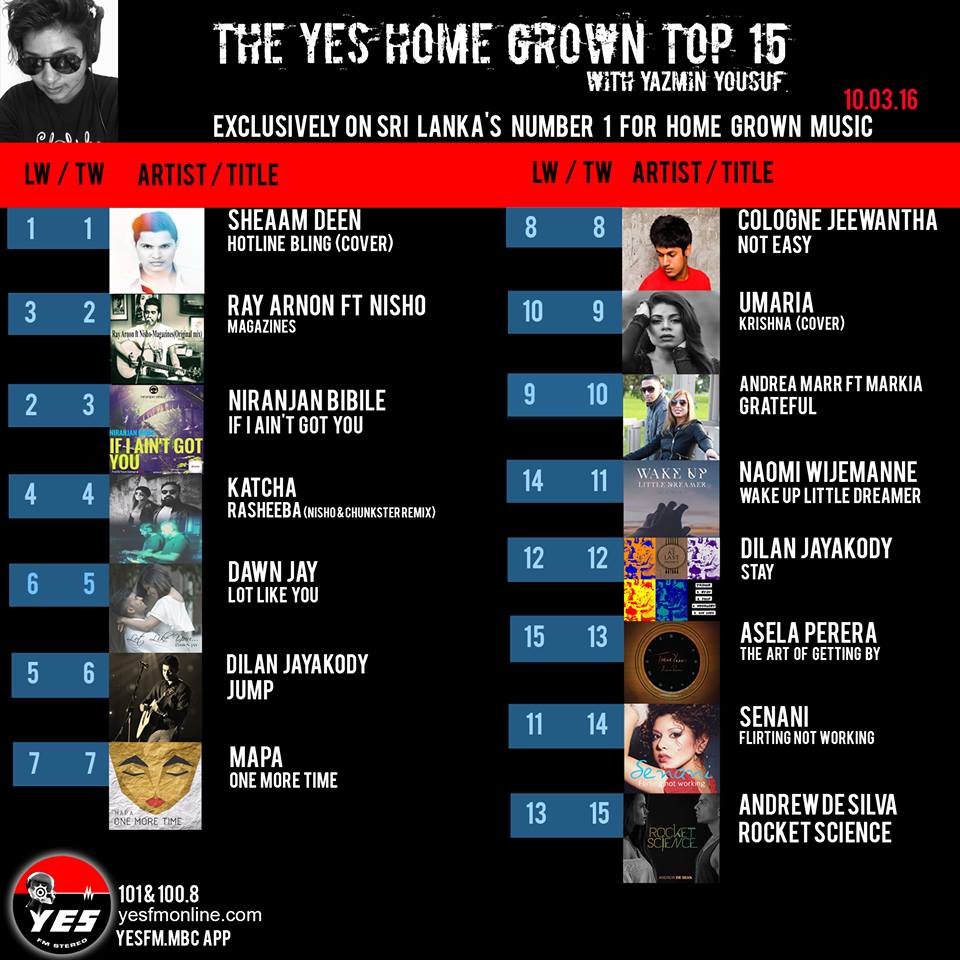 Here's new music that broke last night.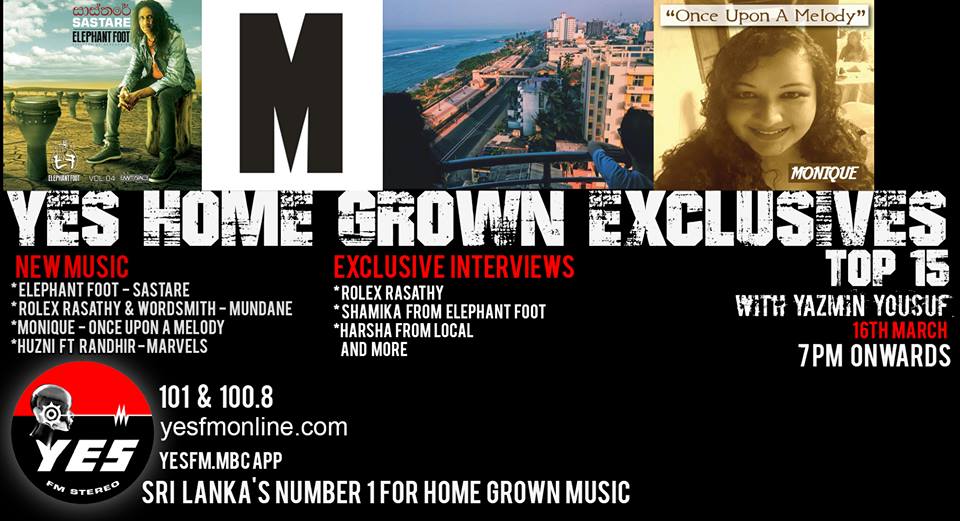 and we are excited about this piece of news she revealed on The YES Home Grown Top 15's 1 year anniversary special. we will keep you posted on the exact
What can we say, except this is some quintessential P.A.C! Produced by Kasun Navwaratne, this is your first teaser to the band's final EP, slated for a *June / July
We think this brother duo is a to watch out for cuz they do have quite a few noteworthy tracks and one of em is "Taprobana", off their debut Ep.