Hibshi & Rochelle Are @ Number 1 Again With Their 2nd Collaba – Missing You
It's official! Their 2nd collaba 'Missing You' hit number 1 last night on the 2nd countdown of the year. Will this single live up to the success their previous collaba had? We're not sure but keeping tab would be worth it.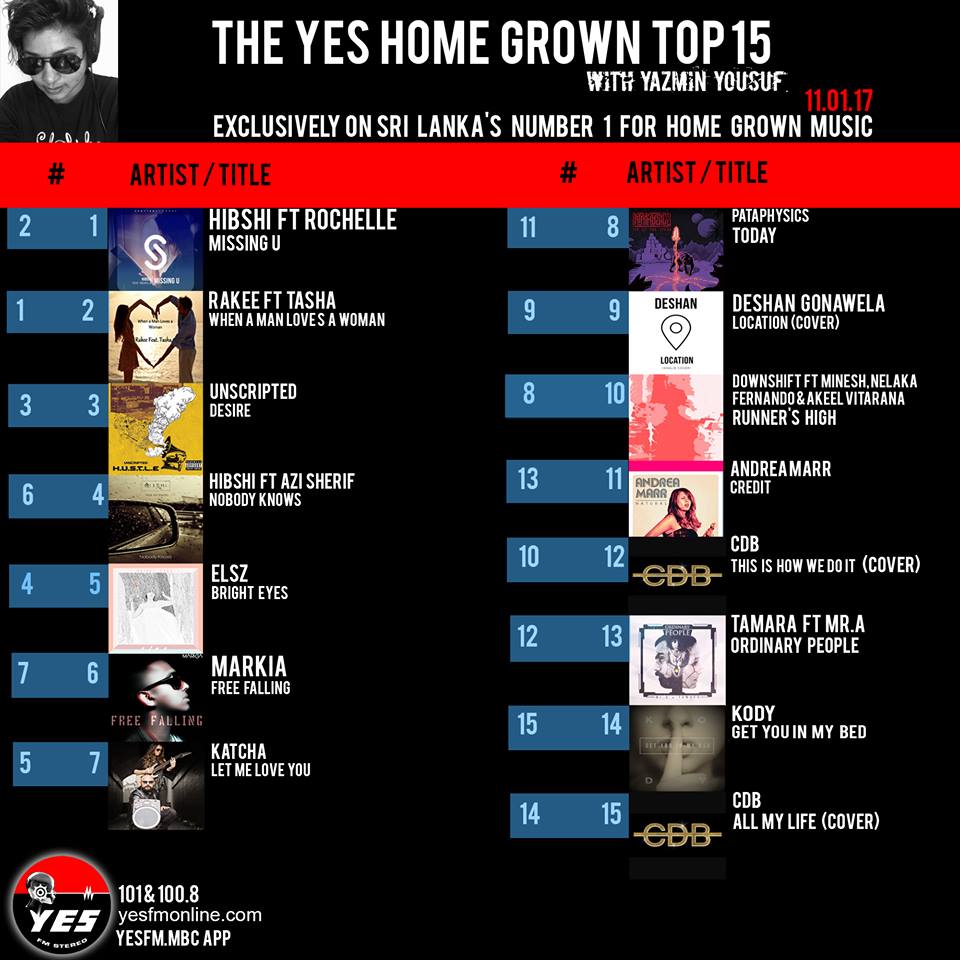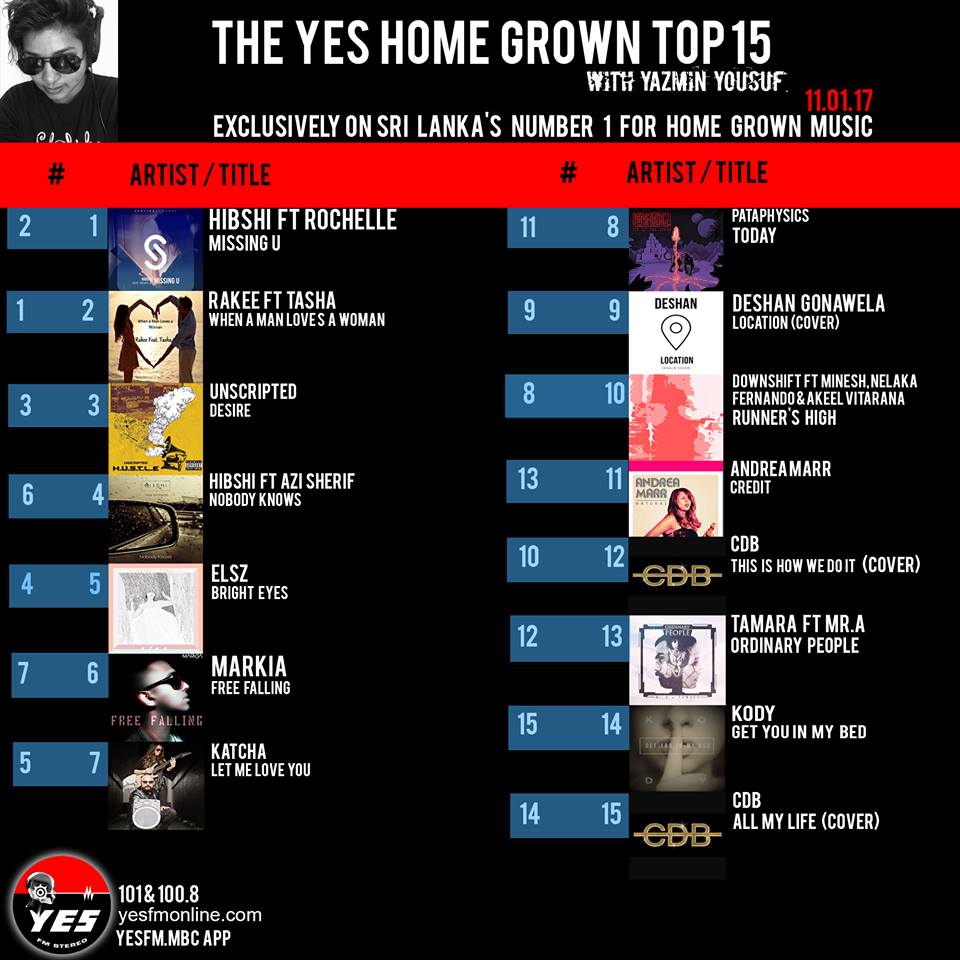 Here's the single, in case you've never heard it.
The first number 1 of 2018 belongs to Rakee & Tasha, a collaba they dropped last year 'When A Man Loves A Woman'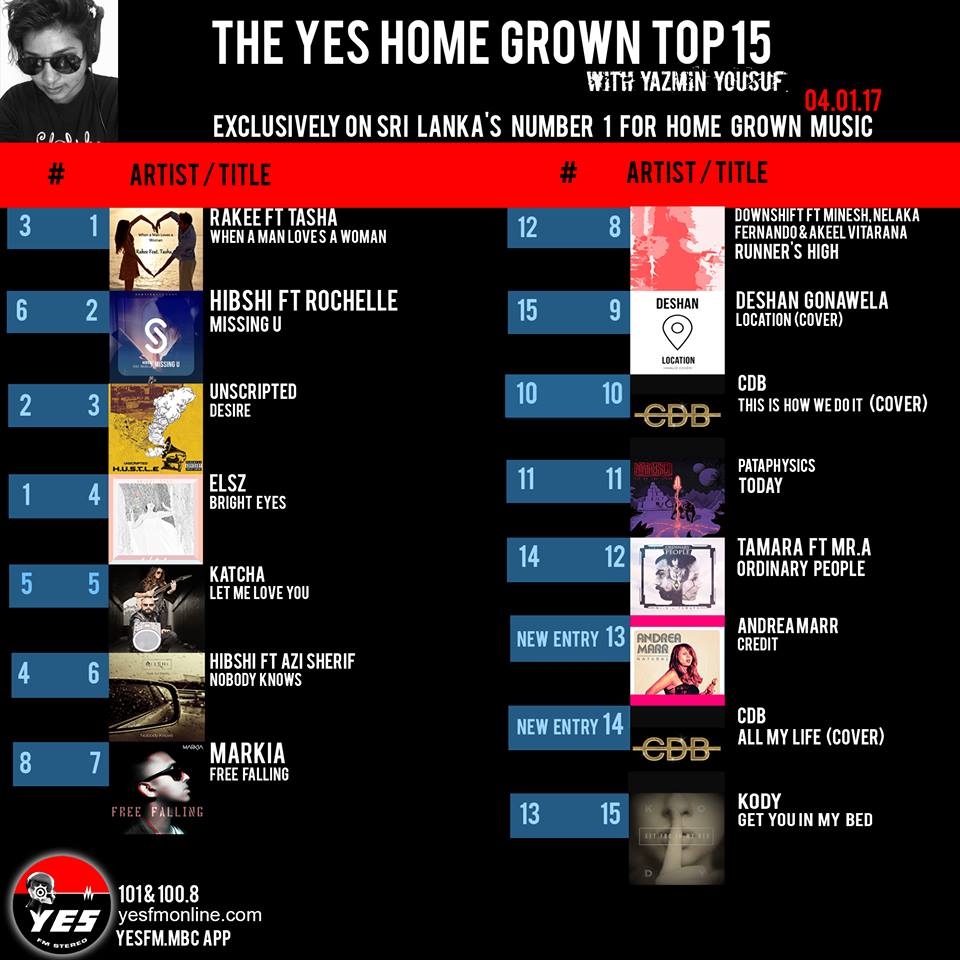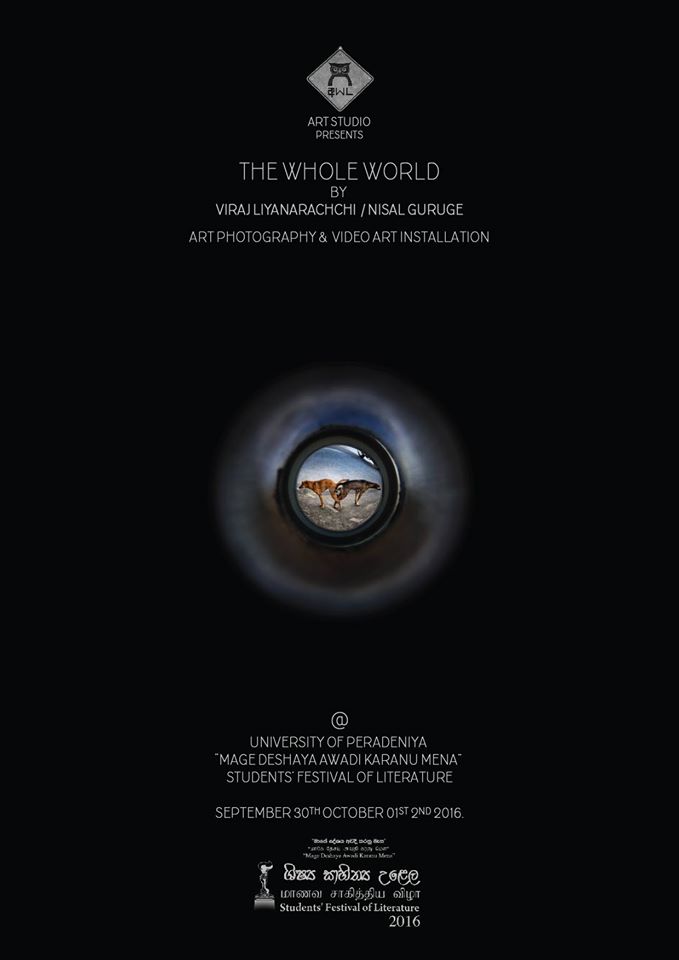 This is another great work of sonic art by one of the few versatile producers we've ever come to know, also this is the first track where he's used vocals.
one half of Gehan & Hassy : the second brother producer duo we know of, have the best year in music fella – team yazminyousuf.lk photo credits: we don't know
ARRA has resurfaced and this time around with their 2nd offering, a demo which is also a limited tape release of Sri Lankan Black Metal called "VATICAN HATE". This release will