Hibshi & Leah Hit Number 1 Again!
After spending a week away from number 1, they are back at that big daddy top spot, knocking off Iraj's monster collaba with Mickey & Asher Postman to number 3. 
Here's the YES Home Grown Top 15's big 3 for the week
#1 Hibshi Ft Leah – Real Fake
#2 Naomi Wijemanne – Shine Like Gold
#3 Iraj Ft Mickey & Asher Postman – I Cant Keep Lying
Here's the rest of the countdown at a glance.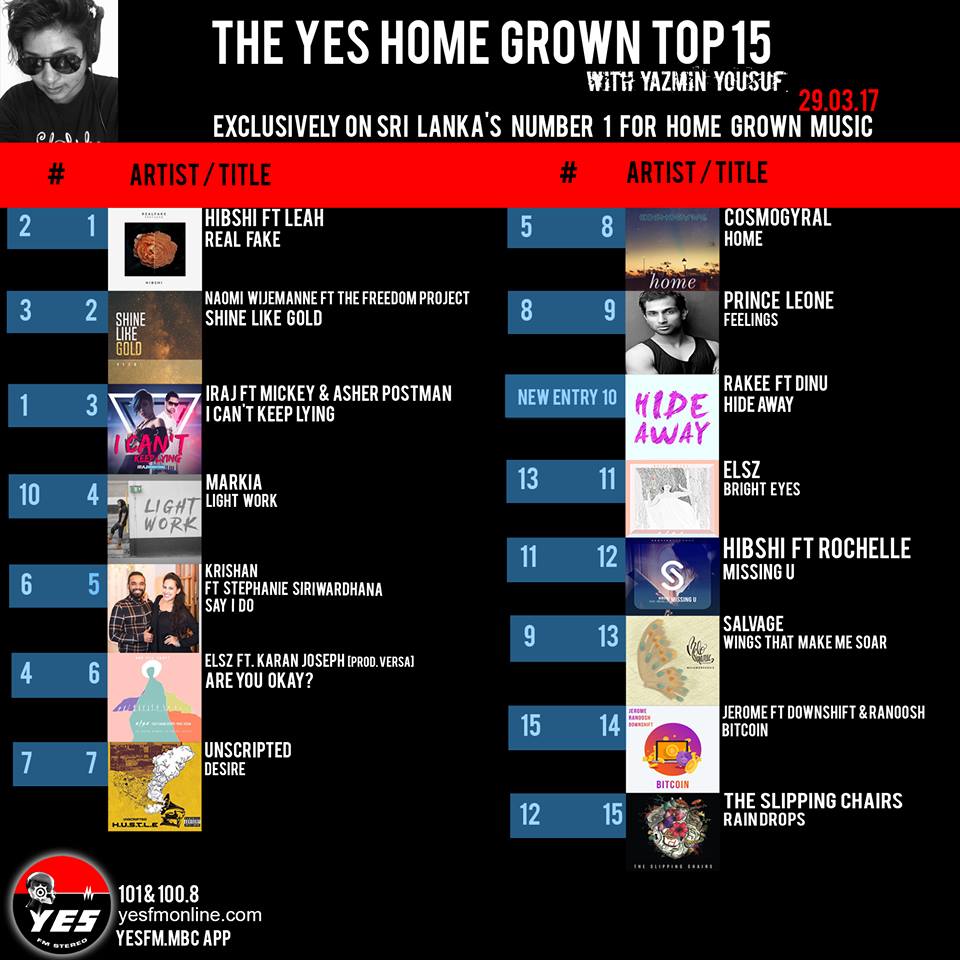 Friday night saw the release of an all new single by rapper, singer & producer Neo and this single featured his protege – Freaky MobBig. We caught up with them
Niranjan Bible's second solo single just got its acoustic take and we think this owns a pretty unique happy feel to it.
Finally, after a few months of silence from the Black Metal Scene this is some welcome news by a project that was formed in 2011. updated* Merch Alert