GENOCIDE SHRINES – "Hurl Burning Spears To Exhume The Raavanic Throne Of Sivvhela Retaliation"
Its certainly nice to hear some new material after the release of their Ep back in 2012, remember "Devanation Monumentemples"?  Released thru a Canadian Black Metal record label – Vault Of Bones, this single makes a pretty refreshing listen.
If you want to support the band further..get a hold of this, here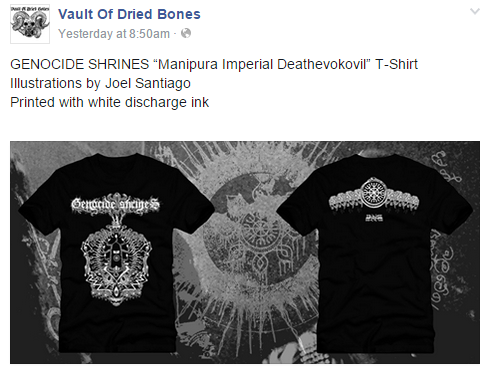 we had the privilege to see them live last year at Mosh.Scream.Rock and were impressed by them that could be hailed as the first Sinhala grunge band. we don't know
we really like the editing done on this and cannot wait for the full length video! Spotted In The Teaser: That famous DJ Ruky!
And this one is a solid effort by Ravi Jay (Sinhala rapper) for a killer collaboration by iClown that is slated to drop sometimes this weekend. Await this single Sri