Elephant Foot Releases New Music/Video
A week ago saw the radio premiere of 'Sastare', the first single off their brand new album which shares the same title. We caught up with them for a quick Q & A.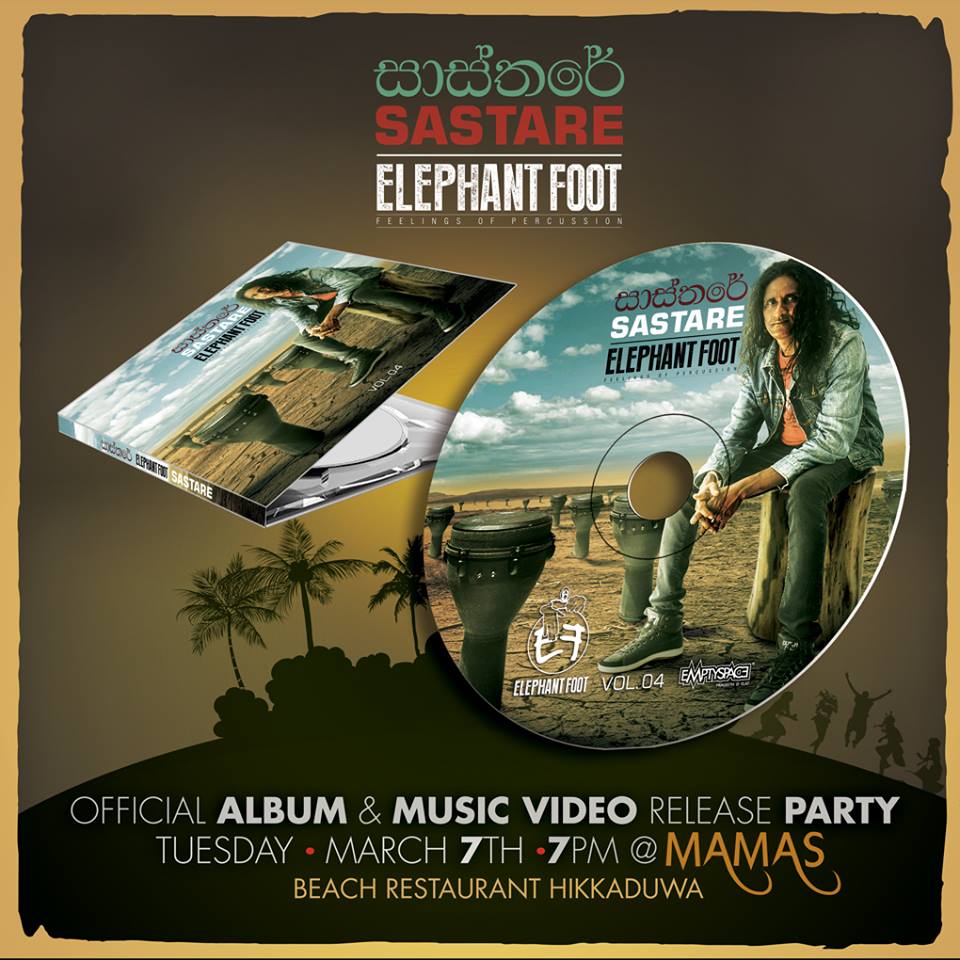 DecibelLk : You guys have been on a hiatus for a while and it's nice seeing fresh chops coming out, tell us about your new album and what the band has planned out for the rest of 2017.
Elephant Foot : Super happy to be back in the scene after a while, with our 4th album 'Sastare' which contains 6 tracks. After 'Ali Adiya' (the previous album), we wanted to do something different and this time around have mixed percussion instruments with some underground beats, to be precise Tech and Deep house. So its a very different sound compared to the last three albums; Anurudda Basnayaka did the mastering and mixing part.
About the single 'Sastare' , Lal choose the title  after having encountered a fortune teller on the street.
Future plans-wise, we are planning on doing another video for a track called 'Sunday Market' which is also part of the album and as always we will be rocking a few stages in 2017.
Keep tab of our FB Page for updates
Happy Cake Day To Ruwanga Samath (producer), Chethaka Karunatilake aka G.O.A (producer & member of IllNoize) &  Wajira Amarakoon (White Living Grave / Magicians Toolbox) from us here at decibel.lk photo credits:Dee
What more could you ask for on a Friday except a great lil mix like this for free =)
And one of the most anticipated singles of the year dropped yesterday and lesser than 24 sees it hit a cool 13k hits, not bad at all! We think this