Congratz To Delvin Hindle On His First Number 1!
His debut single "Wish You Were Here" is currently the most requested for on YES101 and hence its at the top spot!
In case you haven't checked out the video already.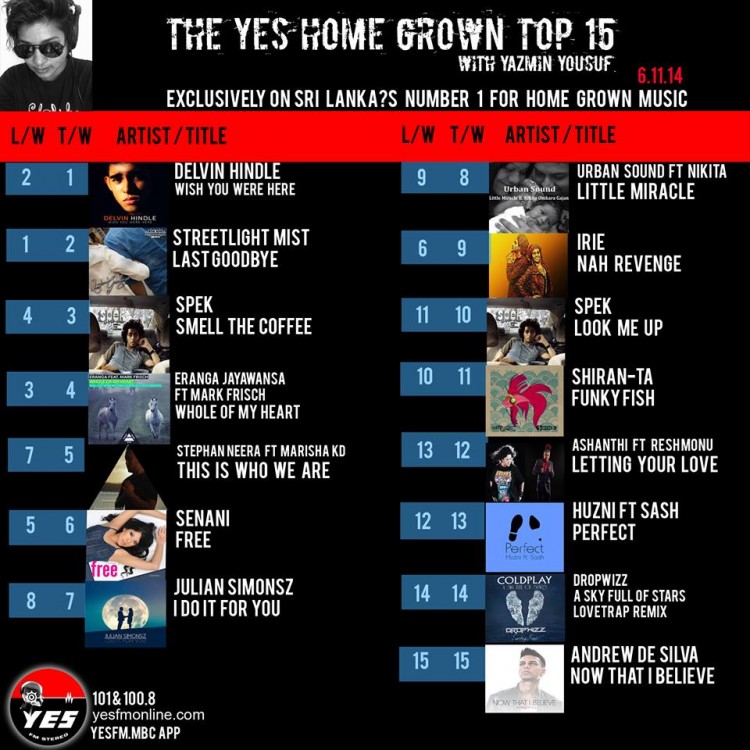 We're not sure how we missed out on posting this episode on time but eitherway its never too late to crank some of the goodness this 20 something Dj brings.
After its official radio premiere on the YES Home Grown Top 15,  Hibshi's latest got dropped on the interwebs and we think his new material is nothing short of too
She's been relatively quiet for the most of 2015 and what do you know, this 20 something from Colombo is back and this time, with her slow, piano take of