Another Hot Fresher From iClown:Stranger Me
In case you never knew, this dubstep/djent producer is a big fan of heavy metal and one of his favorite bands ever is Lamb Of God, this release to mark 800 fans is a pretty impressive one and his first metal track to date too!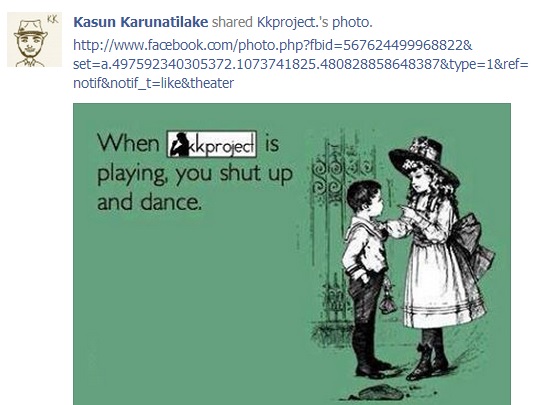 Check it out here
http://www.mediafire.com/listen/u79l69r11zqf7yg/iClown+-+Stranger+Me.mp3
Space gets recreated for one of the biggest underground gigs for the year and here's your first look Sri Lanka!
Veterans have a certain sorta signature that make em easy to pinpoint but this guy is as versatile as it gets…check out his set from one of Colombo's biggest events
We've all heard his productions for other artists at some point or the other but now hear his very own and we think this is a pretty different sounding effort.