Your Vote Counts: Get Voting For Shiran-Ta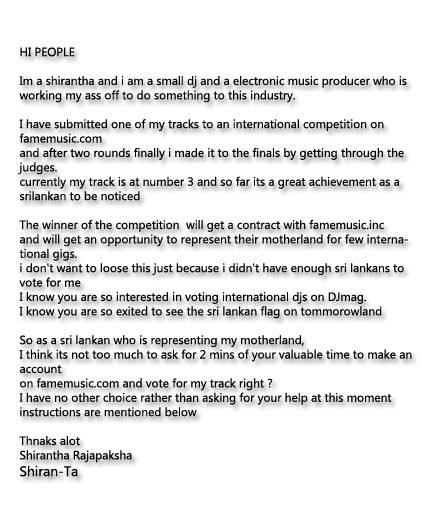 We've asked you this before and this time, its a slightly different procedure….every vote counts in making him closer to the number 1 spot and like he mentions, if we've all voted for an international name in some comp..surely we can vote for him =)
Here's how
Step 1
Click this – http://www.famemusic.com/
Step 2
Make an account by giving few details such as birthday, gender (if you haven't already)
Step 3
Verify the account via sms by using your mobile number 
Step 4
Click the link below and give the track Funky Fish by Shiran-ta an honest five star vote
http://www.famemusic.com/competition/final/dj-contest
Optional
You can leave a comment if you like dig the track =)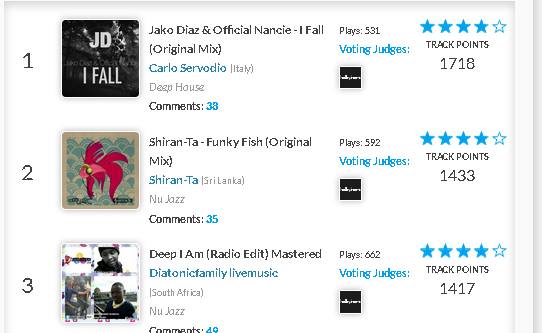 To Shiran-Ta, all the best! We hope you bag this – team yazminyousuf.lk
This is probably their second Christmas single and while this too is a cover, it sure is brilliant!
Kanchana Anuradhi is known in the Sinhala music scene and here she is with her newest, a collaba with Tharindu Damsara, who is responsible for the music & melody!.
Nisala Perera (Fallen Grace), Dj Alex (Kit Ryder), Dominic Johnpillai and Rahul Hewapatha, have an awesome one you guys!