Vote For Arjun Cuz He's At Round 3
He's made it to 3 round and in case you wanna help him up the comp, go here and vote for his unique take on Drakes "Goin Home"
http://www.ryanseacrest.com/2014/02/02/drake-going-home-vote-poll-cover-male-round-3/
Remember
Round 4 is launches next Sunday (9th Feb)
You can vote every 12 hours
Voting will close on Saturday, February 8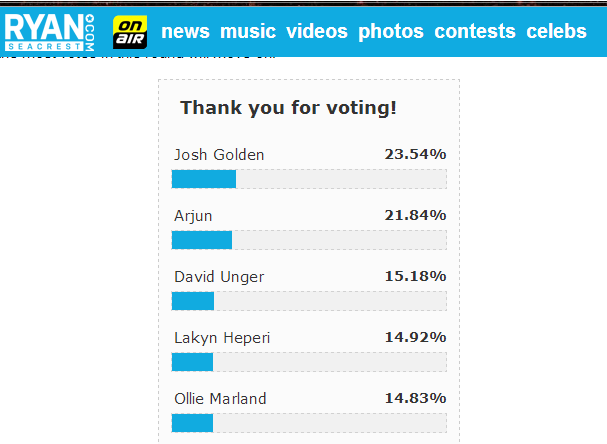 If you've never seen or heard the cover, here it is..
The first music video / single off Cairo Rich's newest album 'Lil Rose' got dropped on Valentine's Day. 'Old Arrack & Whisky' features Assasinandie on vocals and this sure is
Yohani De Silva released this very neat take of the classic 'Sulaga Nuba Wage' and this one features Malith on male vocals.
this rap isn't the greatest but its worth the watch cuz of some clever lines, check it out yourself In case you are interested, he does perform time and again