Vote For Arjun Cuz He's At Round 3
He's made it to 3 round and in case you wanna help him up the comp, go here and vote for his unique take on Drakes "Goin Home"
http://www.ryanseacrest.com/2014/02/02/drake-going-home-vote-poll-cover-male-round-3/
Remember
Round 4 is launches next Sunday (9th Feb)
You can vote every 12 hours
Voting will close on Saturday, February 8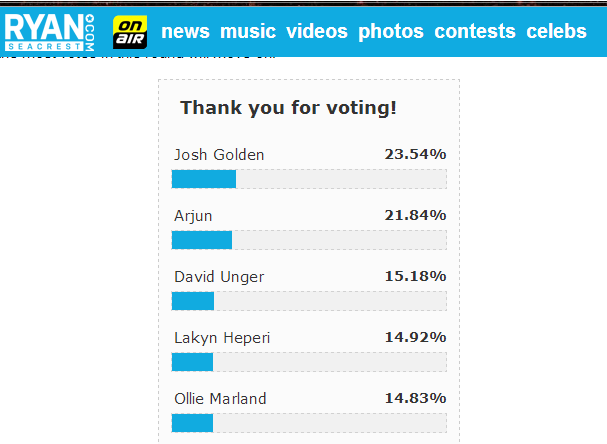 If you've never seen or heard the cover, here it is..
There's something admirable about this selfie rap byL.A based DeLon…its very random, off the cuff and looks like something most can enjoy without taking the viral genre seriously.
Only problem is it ain't at home, rather in the U.S.A. this weekend. If you are in the city, we recommend that you go check this lineup out since its
on YouTube that it :P, Iraj and team Illnoize had a lil gathering for cake and all those things perfect for a celebration.