Unscripted Hit #1 Again On The YES Home Grown Top 15
Their first number 1 of the year happened last night on the YES Home Grown Top 15 when their mashup of 'Californication & Butterfly' shot to that position again. This isnt the first time that mashup hit number 1 though, last time being in December of 2018.
Here's the countdown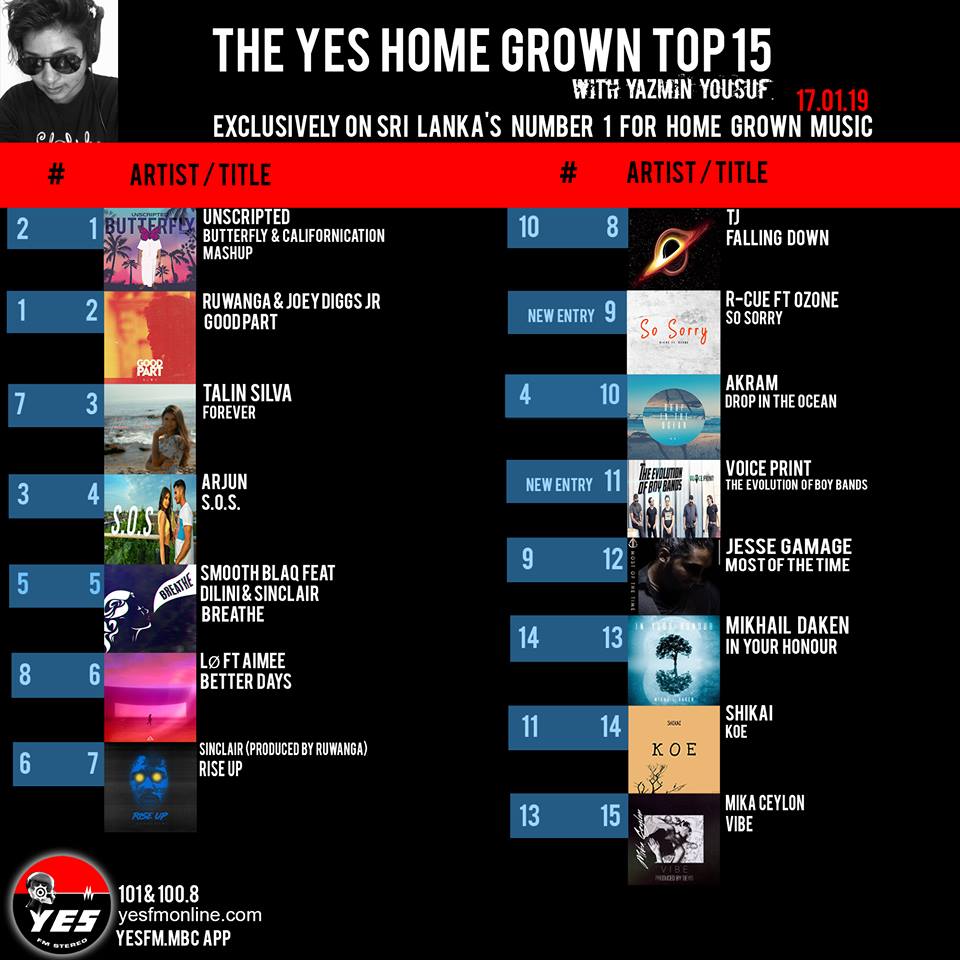 After teasing for a month, the much anticipated comeback video from Mandira & Maliga dropped yesterday and we think this is some very fierce stuff by the rapper twins.
Lanka has an all new underground project with an all new release! While the studio project has been around since mid 2018, they only surfaced recently with this, their debut
Just when you had thought this singer/songwriter had gone all silent, he's back and this time around with a cover of that instaclassic 'Shape Of You'.