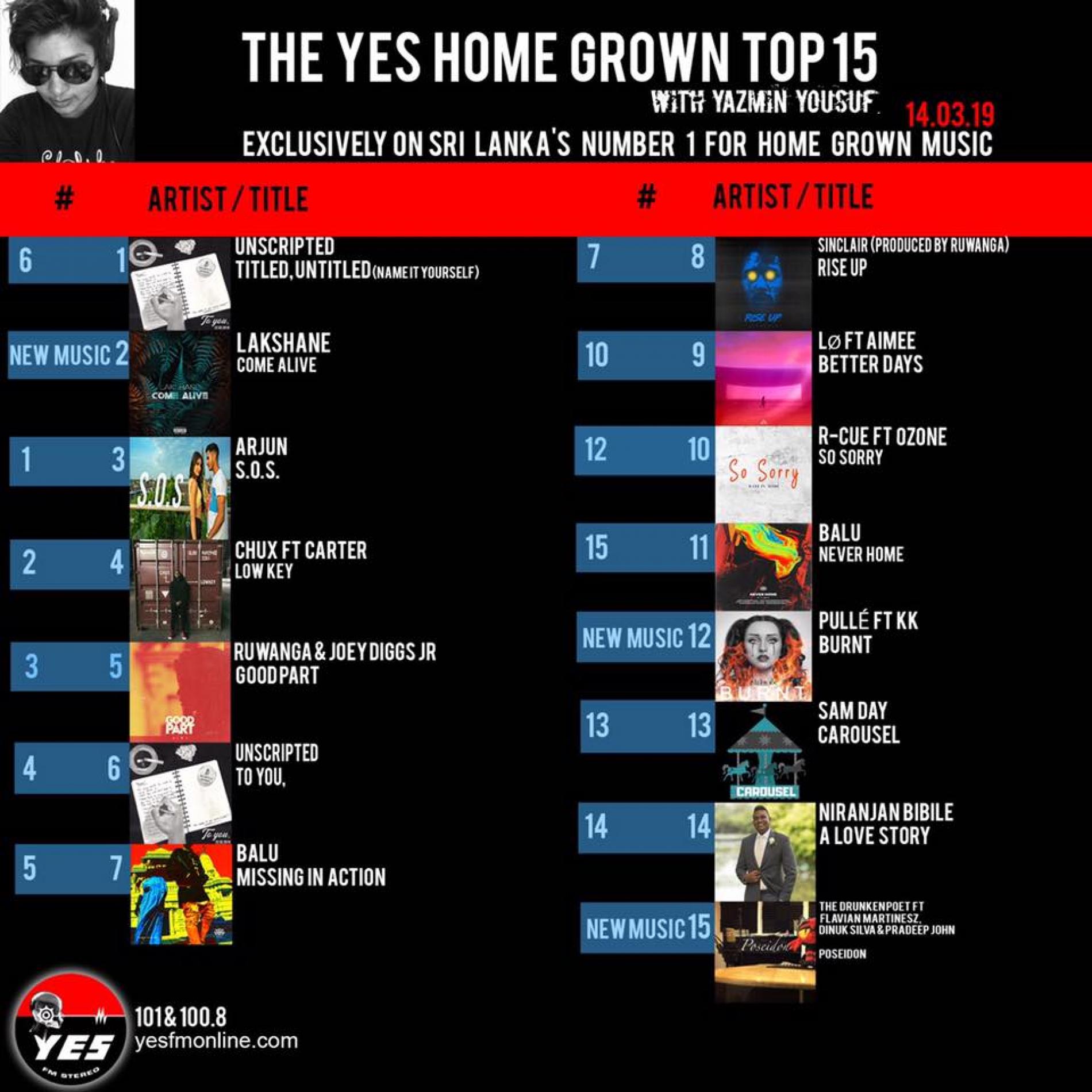 Unscripted Have Hit #1!
'Titled, Untitled' has to be their 4th number 1 single on the Yes Home Grown Top 15. Here's the single in case you are not familiar
The countdown at a glance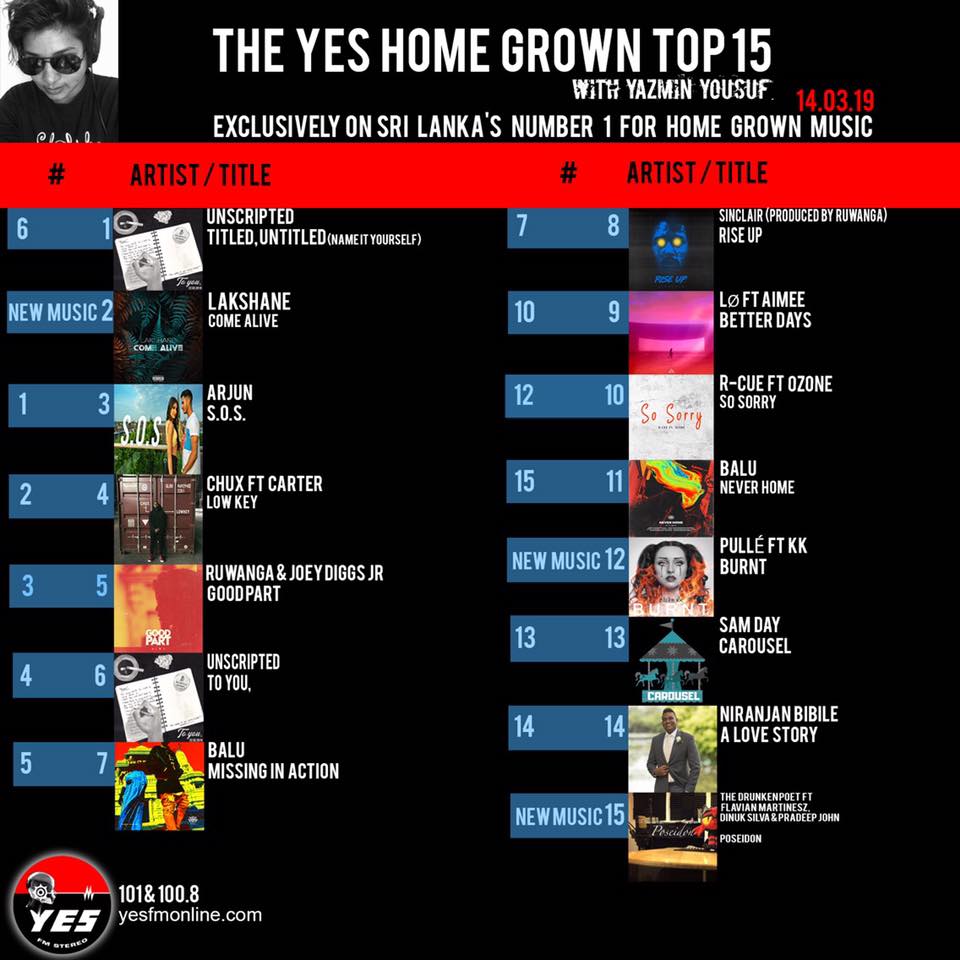 Looks like the Middle Class Rich Kid's debut featuring Dana Kelson is nothing sort of too damm awesome and that's why it spends yet another week on top the YES
Jesh is a Colombo based vocalist who just released his debut Tamil single a few days ago. Titled 'Ahathai Nanaithai', this single is a must check out if you're into
its sonic schizophrenia at its best and while Future Garage is not for everyone, we think this will be worth checking out. DO IT!