The YES Home Grown Awards 2015 – The Winners & Look Back
25th of October is another day etched in the history of the home music scene Sri Lanka for it's night saw 10 wins and 6 stellar performances by some of Lanka's finest at the Stein Studios, Ratmalana. Here's a breakdown 😉
Our Heartiest To The Winners
Best Acoustic Track 
Nathan Eardly – Love Will Set You Free (winner)
Asela Perera Ft Aayushi – Fire / Desire
Joshua Vittachi – Lost
CC – Remember Me
Dilshan Basnayake Ft Sheaam Deen – Heart On 5th Gear
Best Cover
Sheaan Deen Ft Vy – The Real Wrapup 2013 (winner)
Mirantha Jayathilaka – Tenerife Sea
Julian Simonsz – I Do It For You
Sahashra – Wrecking Ball
Orry Jackson – Wake Me Up
Best Hip Hop, Reggae Or Rap Track 
Melodiko & Lankino Ft Bronz – Roots (winner)
Deyo Ft Prolific Jason, Markia & Janani – Never Lose
Smokani – Prometheus (52 Bars)
Markia – Fly Away
Spek – Look Me Up
Best Electronica Track 
Nisho Ft Antoinette Wheelan – Music In My Soul (winner)
Ranidu – Bailabounce
Shiran-Ta – Bajauwa
Eranga Jayawansa Ft Mark Frisch – Whole Of My Heart
Van Luup – Sama
Best Producer 
Pasan Liyanage (for his single with Georgie Alice – Hold Your Hands) – Winner
Sheaam Deen – Afterglow
Ravin David Ratnam – Love Will Set You Free (by Nathan Eardly)
Manaram Gunathilaka – Happy Pill (by Naomi Wijemanne)
Ashanthi & Shenal Maddumage – Letting Your Love (by Ashanthi Ft Reshmonu)
The YES Home Grown Honor Award 
Best Male 
Julian Simonsz – I Do It For You (winner)
Sheaam Deen – Afterglow
David Senn – Mysterious
Akram – Pick You Up
Andrew De Silva – I See The Future
Best Female 
Ashanthi Ft ReshMonu – Letting Your Love (winner)
Senani – Free
Naomi Wijemanne – Happy Pill
Trinaty – So Far Away
Rowie Jay – Right In The Pocket
Best Band, Duo Or Group 
Wagon Park – Don (winner)
Tantrum – Carnival Of Rust (cover)
The Sheyana Band – Keep The Change
Sahashra Ft Pasan Liyanage – Rock My World
Melodiko & Lankino – Sunshine
The YES Home Grown Listener Pick 
Akram – Pick You Up (winner)
Delvin Hindle – Wish You Were Here
Senani – Free
SunJ Bandara – Say You Love Me
Naomi Wijemanne – Happy Pill
The night also saw some stellar, never to be repeated performances by..
Pasan Liyanage, Harshana Wijeyasingha, Sandeep Milan John, Rangana & his awesome drummers (opening act) – This was a killer merger of bailatronic, Sax, Drums and Piano.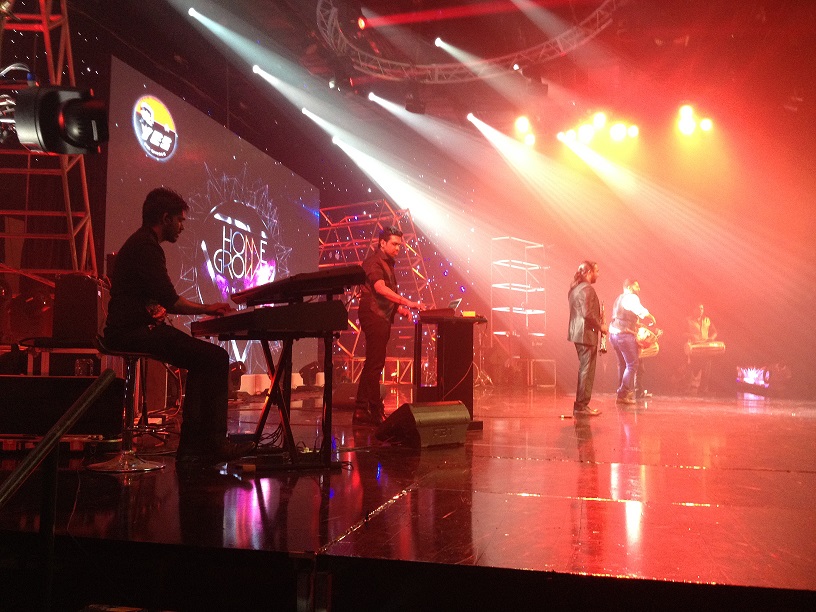 Melissa Stephen, The Drill Team & Salvage's ultimate mashup of "Believe", "Deviyange Bare" & "Identity" (this is the first time in the history of SL Awards that a body of artists teamed up for a Sinhala/English/Rap & Rock merger Live)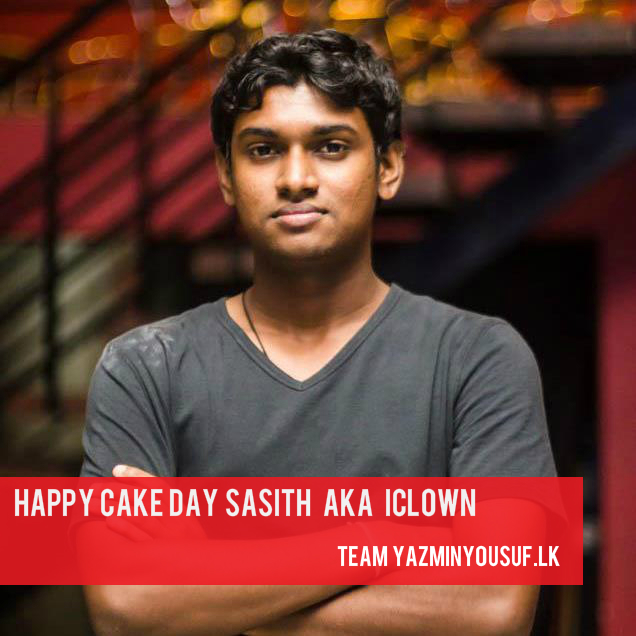 photo credit: sasith gamage
The Honor award tribute performance of "Southern Skies" by The Rebels, Eshantha Perera & Natasha Soysa (for Alien Accent)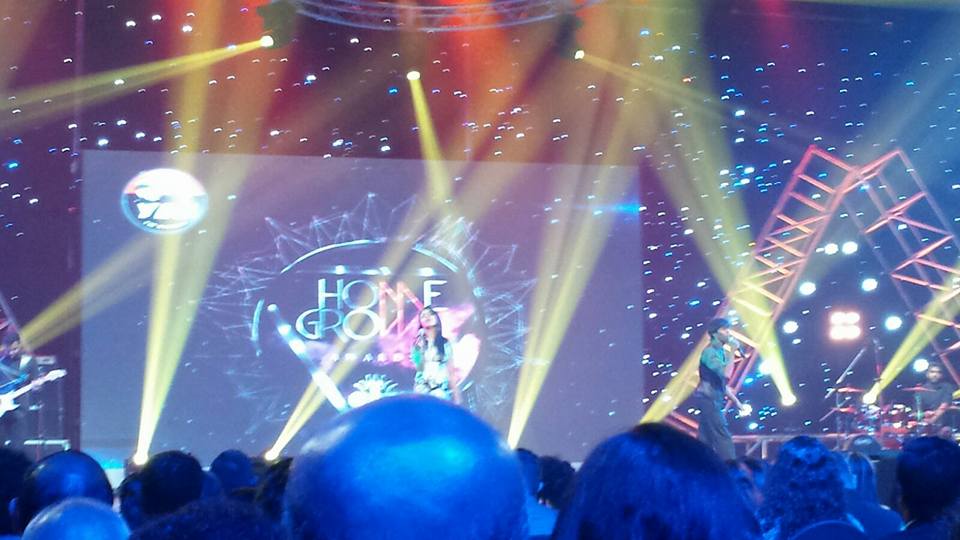 photo credits: Tia G
The At Last Project did a mashup of "One Love" & "Happy Pill", a first time for the band.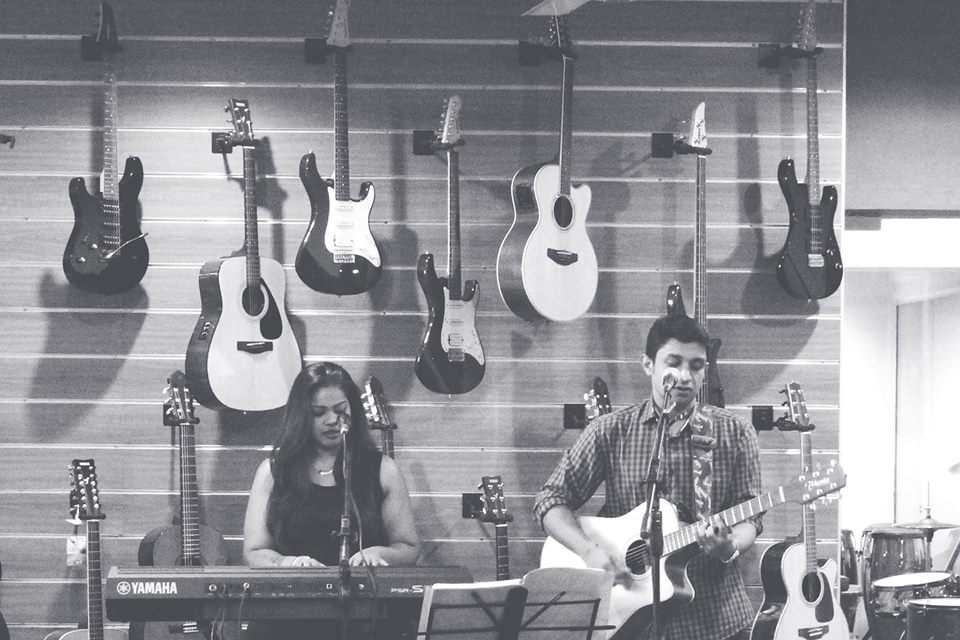 photo credits: gayantha perera (missing in the pic is Chandimal)
Akram & Devashrie performed "Pick You Up" which saw the single take on some interesting turns cuz hey, its one of those fun singles!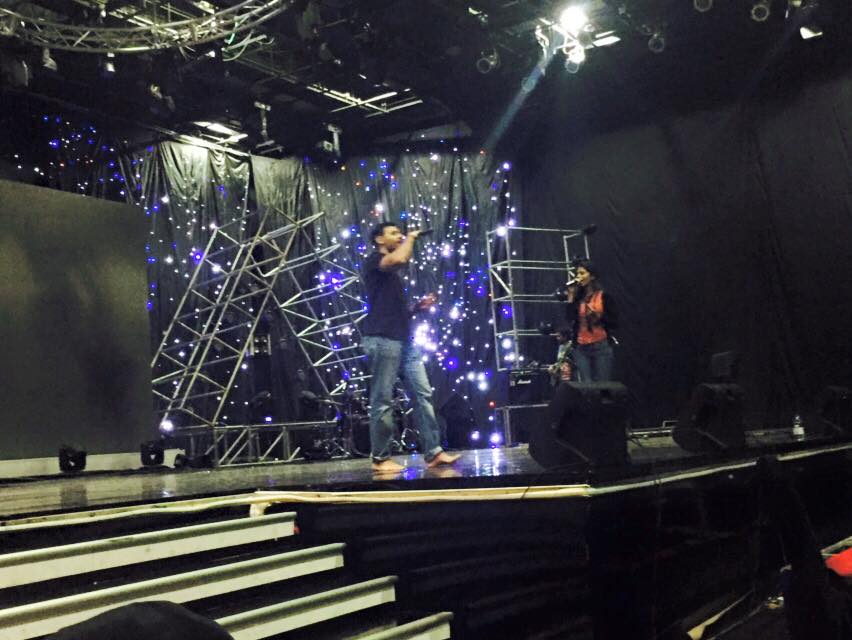 A pre show picture cuz hey, this was all kinds of rare! photo credits: Ashanthi Colombage
And the closing act was also a pretty special one as this is his first performance in his motherland – Julian Simonsz ended the night on a high with "I Do It For You".
What else was major big at the awards? 
Wagon Park's Win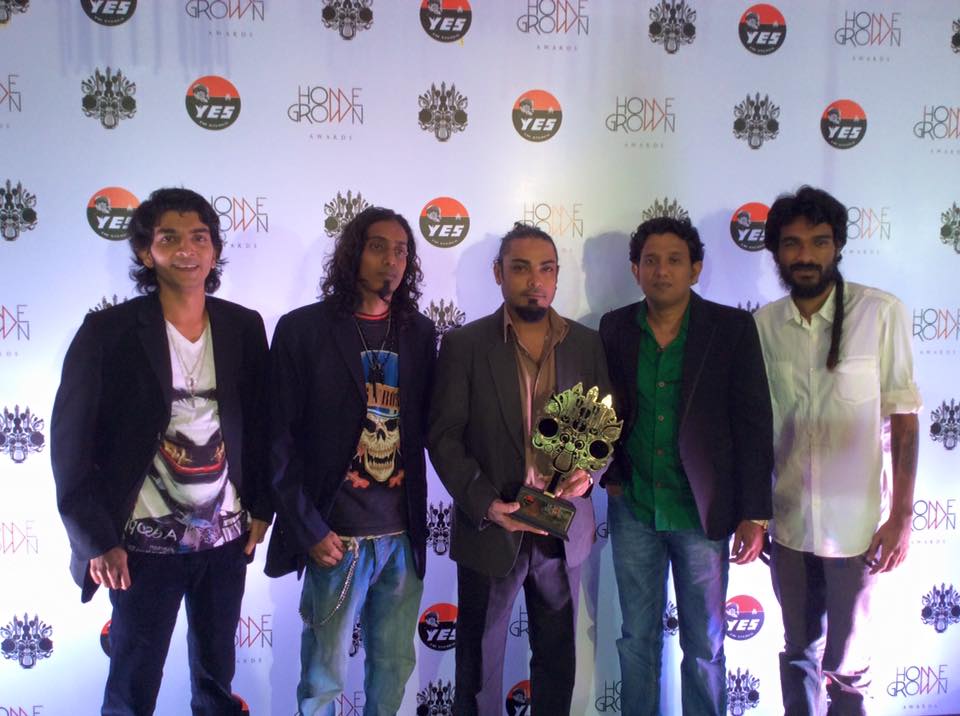 photo credits: Wagon Park's awesome manager Sumedha Nuwan who is not in the pic 
"Don" is the first song in Dhivehi done by a Lankan band to not only own the number 1 spot on The YES Home Grown Top 15 due to popular demand last year and this year, was a lucky charm for the band, helping them bag the coveted Mask of "Best Band, Duo Or Group" category.
Here's an all new solo single by singer Krish Manoj from the Tea Kada Pasangas. Mellow and very much in the veins of his previous solo material, this short single
And we caught up with Umeshi, the artistic director of Mesh Academy of Dance to give us the deets on this special show. Want to know more about the event?
Producer Dasa just gave that instaclassic by Ravi Jay & Charita Attalage his future bass twist and we think this is all kindsa cool.