The Show Must Go On – A Live Music Photography Collection By Sachini Perera
Sachini Perera is one of those rarities from the DSLR boom that happened about less than 2 years ago and being a patron of the home music scene, she went to concerts, tons of em in fact and this is the end result of just that..those hours doing only her best to stare, wait and click click click..now, how many photographers can boast of a debut exhibition of possibly rare photography of names from the home music scene? Thriloka, Stigmata, Natasha Nathanielsz, Hania Luthufi and many others are on the list and we've been told that there's gonna be an incorporation of multimedia tools to "produce an enhanced experience for the viewers".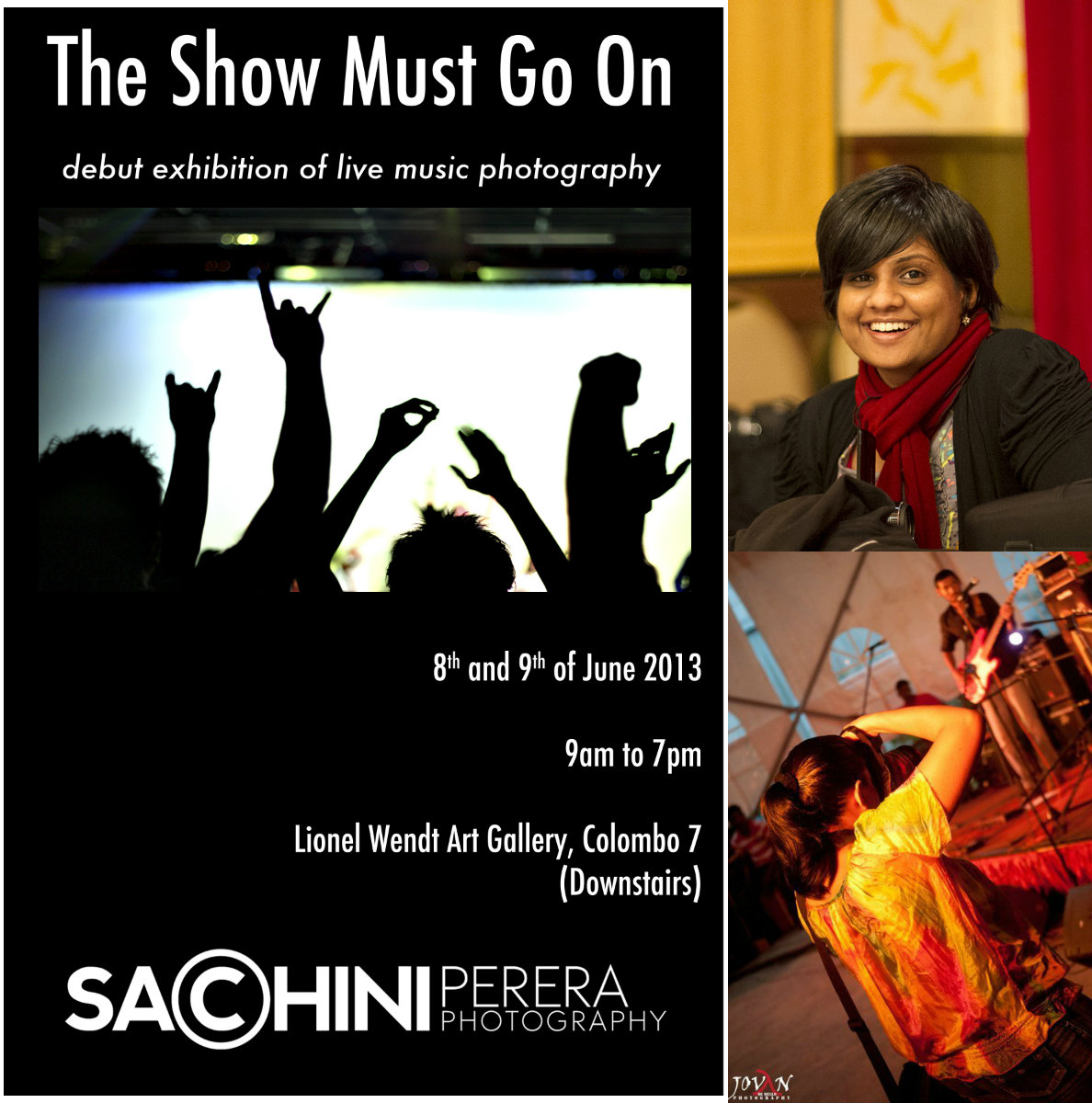 The Show Must Go On will be on the 8th and 9th of June at the Lionel Wendt Gallery in Colombo. click here for details https://www.facebook.com/events/485665921489328/
we support independent photographers like her!
Its official! Shehara will be taking stage (after what seems like an eternity) and from what we know, this is gonna be one heck of a killer gig at The
And its here for the repeat button abuse 😉 Produced by Faith & Hope Records, Naomi's debut radio single is currently on the YES Home Grown Top 15 at number
A proper ode to the hardworking famers of the nation is this all new release by Kandy based rapper Hustler Bhai, and this one features a fresh name from the