The Local Spins Artists For Flood Relief – We're On Our Way
We think this is one of those rare initiatives by a radio show personality / producer to get a whole heap of awesome names from home music scene to collaborate on a fundraiser single!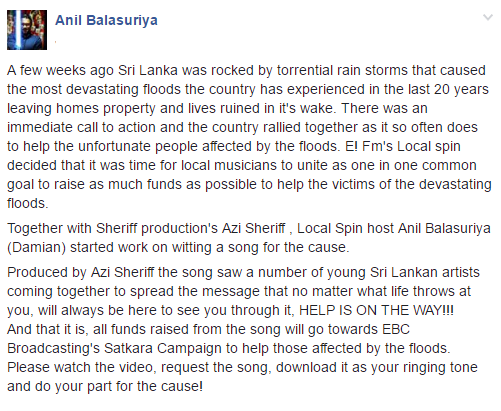 Do show your support by downloading the ringtone =)
Released during the weekend, here's an all new offering by an all new singer / songwriter – Pawan Gunesekara.
we were reminded of this band yesterday by a friend who reminisced them, Teena this one's out to you and anyone else who digs this band! Man, we miss these
Bethel Music's 'Goodness of God' just got it's Sinhala & Tamil cover and we think this is some stellar stuff by vocalists Samithri Kanchana & Anu Madhubhashinie.