The Last Drink @ The Kamikaze (19th May)
If metal is your kinda genre then this is a gig worth checking out!
The line-up for the evening
DisclaimerHerb And The Remedy
Circus Cult
The Ryan Johnson Project
NEVI'IM
White Living Grave
CryWolf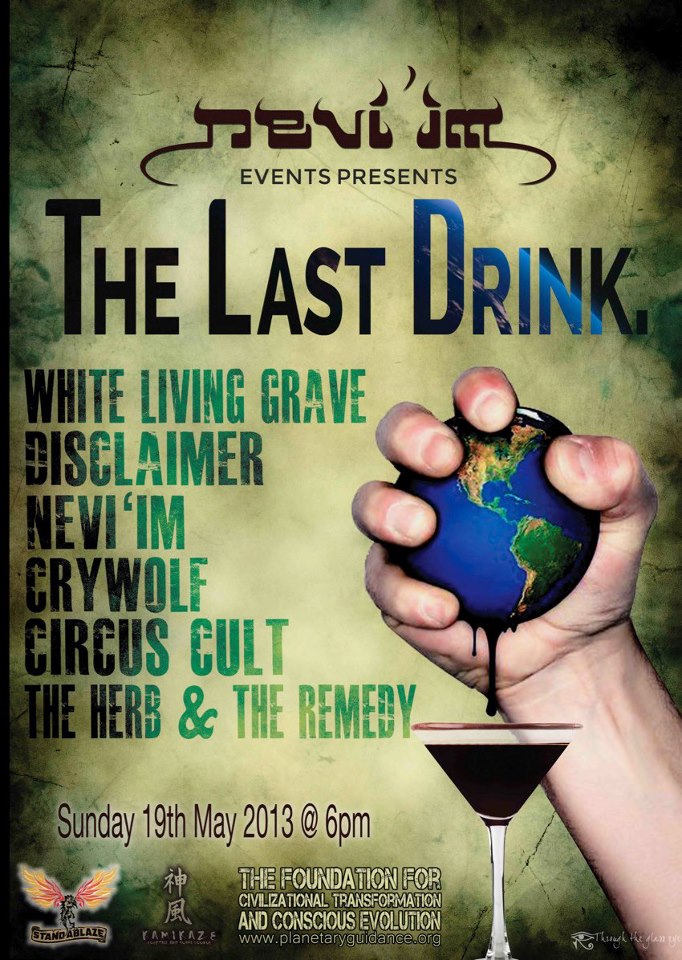 FB Event Page
https://www.facebook.com/events/590323854313083/
Apart from a stellar line-up, the newer name "The Ryan Johnson Project"  caught out eye….this would be interesting since Ryan was on vocals for RUIN at The Rock Fest 2013 and hey..that did take us by surprise!
(in-case you didn't know Ryan Johnson is the vocalist for groove metal band Mass Damnation)
to Sri Lanka's Number 1 Hit Music Station that's been always supportive of the home music scene: more power, more years and more of all that mojo to you and
The group that is Sean Sansoni & Jonathan George sure must be feeling super celebratory! In case you are not familiar with their first number 1.. and here's the single
Singer Janani is back and this time around with a pretty soulful take of Kehlani's single 'Honey'. Here's to seeing more of her in the future.