The Last Drink @ The Kamikaze (19th May)
If metal is your kinda genre then this is a gig worth checking out!
The line-up for the evening
DisclaimerHerb And The Remedy
Circus Cult
The Ryan Johnson Project
NEVI'IM
White Living Grave
CryWolf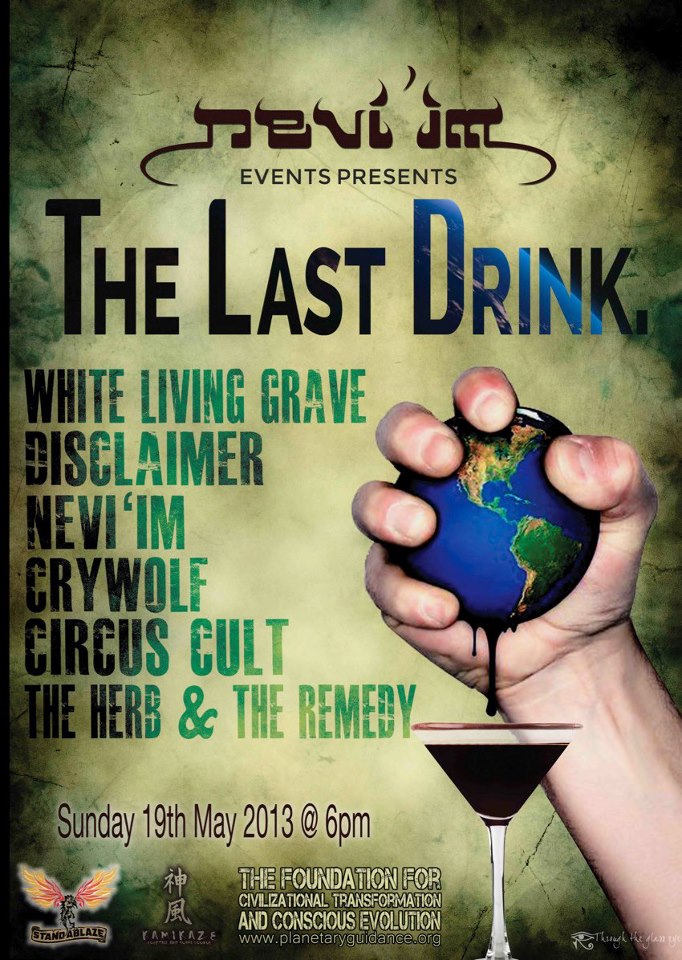 FB Event Page
https://www.facebook.com/events/590323854313083/
Apart from a stellar line-up, the newer name "The Ryan Johnson Project"  caught out eye….this would be interesting since Ryan was on vocals for RUIN at The Rock Fest 2013 and hey..that did take us by surprise!
(in-case you didn't know Ryan Johnson is the vocalist for groove metal band Mass Damnation)
And a few weeks after his single 'Aadare' was on fire all over the internet, the rapper, producer and actor drops the video and we think its all kindsa cool.
Fun Fact 1: Their debut video drops today at 7.30pm Fun Fact 2: Their debut video features Larry T Hill Fun Fact 3: They've got awesome artwork! click here to
This is probably one of THE collaborations of this year. Featuring rappers that drop it fierce – Kalu Malli & Zen, together with beatman – Bo Sedkid.