The Decibel Producer Pick: iClown
Sasith Gamage
This 20 something is known for a few things in the electronica & sometimes metal scene in Sri Lanka – predominantly though for his producer skills as iClown. Since his first post on soundcloud, the world including the motherland, is slowly identifying him as name known for pushing the boundaries and the norms of the electronic music genre, especially when it comes to dubstep and drum n bass.
His work has been featured on many blogs, famous music sites, radio stations (YES101 / TNL Radio) for the past couple of years and has even been signed onto a record label (Round One Records / Revamped Records).
A force to be reckoned with, we now bring you a name you ought to know if you don't know him already!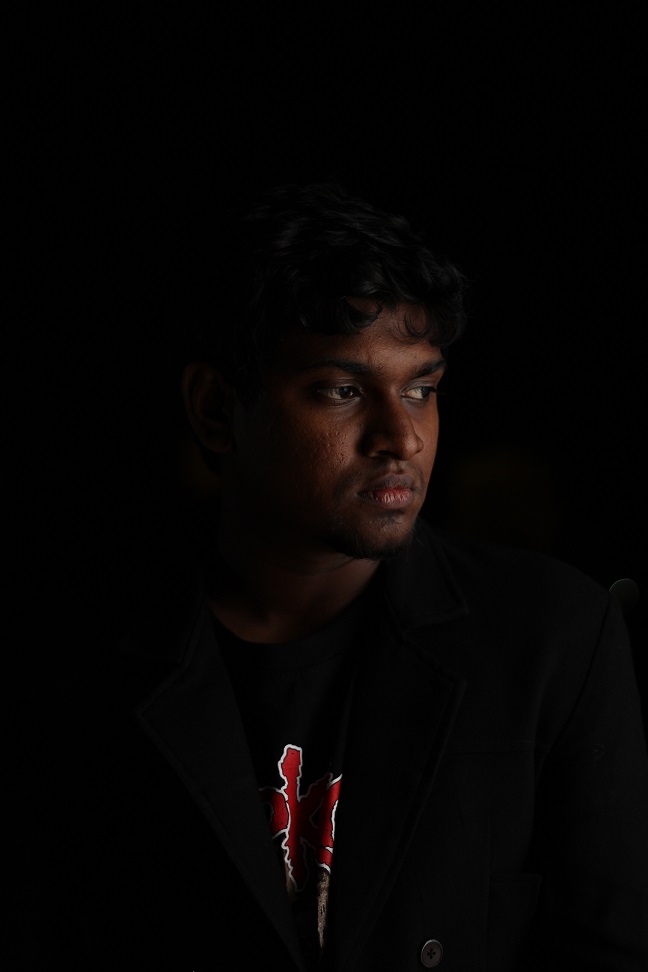 DecibelLK: Tell us about you?
iClown: I'm Sasith Gamage, 24 years old, studied at Wesley College. Colombo and at University of Sri Jayewardenepura. A big time musicholic. I currently produce music under the alias "iClown". My favorite genres to experiment with are, Dubstep, Drum N Bass, GlitchHop, Trap and Metal.
DecibelLK: How did it all start for you & how did you get into the electronic music scene in Sri Lanka?
iClown: Honestly speaking, Electronic music did not appeal me as much as Metal music used to back then.
About 4 years ago, I heard a hybrid album KORN did with Skrillex and a bunch of other well-known Bass producers.."Get up" was the first song I heard and I was hooked immediately. I later discovered project "Skrillex", where I was influenced into making my own music, while experimenting.
Initially, I started putting out releases then and there just for the fun of it and shared them with my friends, Later I was dug out by Yazmin and Chase D, which paved way for me to enter the local Radio system. Since then, I've been pushing boundaries in terms of production skills and have ventured in to different styles and structures, and also had some pretty major breakthroughs.
All in all, my friends and the support I got from my parents contributed immensely to the position where I am as at now. I was introduced to formal music education by my father at a very young age. I also happened to have a pass in Grade 5 theory London College exams, and I've been the price winner for 3 consecutive times for keyboards at the London College examinations from Sri Lanka. Also, my friends and the background at school was a major factor. My friends were open to almost every genre as long as the music was good which paved ways for me to experience new music almost at a daily basis. It was actually one of my good friends Dhanish Musafer who introduced me to Skrillex. If it weren't for him, I doubt there would be an "iClown".
Since then, acts such as Pendulum got me into Drum N Bass, and artists such as Virtual Riot intrigued me to try out different genres. Now, I tend to play around every genre just because I can and since it's a great mechanism to learn and experiment.
DecibelLK: What inspires you?
iClown: A good sci-fi movie, a good book or even a video game I play would be my inspiration in making a new track. It's really hard to specify since inspiration comes to you in different ways. It may even be from your favorite band or the artist or an experience you had in your life you'd like to translate in to music.
DecibelLK: Other than electronic music what other genres fascinates you?
iClown: Metal music was and is one of the genres that fascinate me immensely. I'd dare say that my music has strong influences from metal music, which makes it somewhat difficult to find the exact target audience hence metal infused electronic music is a niche segment. I'm a huge fan of the new progressive movement of Metal music or what's being categorized as 'Djent'.
These days, bands like Periphery, Monuments, Veil of Maya, TesseracT, Born of Osiris, Animals as Leaders, Meshuggah etc. have been huge influences for me. That being said, I adore any genre as long as I feel the message being delivered through the music.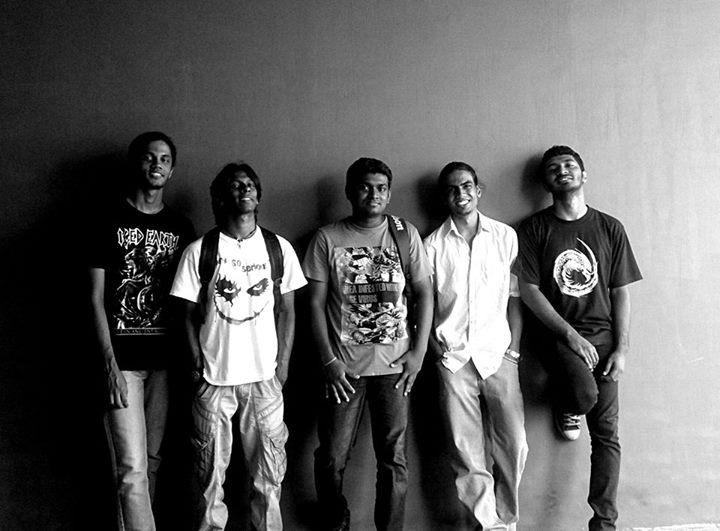 DecibelLK: How would you compare the dubstep/ drum n bass scene in Sri Lanka to the vast world outside?
iClown: The Dubstep and the Drum N bass scene here in Sri Lanka are at a very primary stage. Other countries are leaps and bounds ahead of us, even India. It's nobody's fault really, if you look at it, since by nature Sri Lankans do not tend to explore new music unless it's been spoon fed to them by the mass media, where as in other countries, people always look out for game changers and always look for newer sounds than what they heard yesterday. If we are to offer Dubstep to the masses, there must be support from media as well.
Right now, our media is swarming with break up songs and other typical nonsense. They seem to have forgotten "what a media network should really do", other than feeding hay to the fire called "mass commercialization". The media tend to offer only what people want to hear. This should not be so, if we are to popularize not only Dubstep and Drum n Bass, but any genre not heard on a regular basis. Then again, media is here to make money. It's the same case with festivals and DJ support.
The electronic movement here in Sri Lanka is very weird. You can market your music only if you make certain two genres, which is very sad really since it seems like we're killing the electronic scene even before we properly start one. No matter how good you are, they will not support you if it's not under the so called genre specification I mentioned earlier. By default, if someone asks me if there's an electronic music scene here, my answer would be a big fat NO. That being said, it's not bad as it used to be, since people have started to look for the Internet in experiencing new music. It's not that difficult for me as an artist to market my music anymore since the hard work I put for 4 years as at now has paved way for recognition. A new comer would not have to go through what I had to go through, as long as his/her music is good and enjoyable.
I feel as if we've started a movement, still at a very primary level, but I have faith in the future.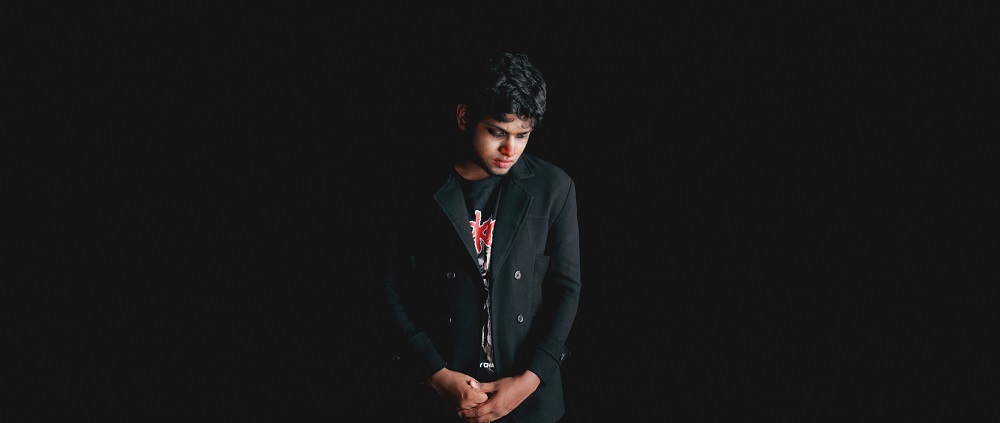 DecibelLK: You are an artist as well as a producer/composer, how do you feel about the industry and the demand for it at present?
iClown: Producers and composers or musicians in general are at a great demand. I cannot think of a better time to make music here in Sri Lanka. There are lots of opportunities in terms of production, advertising, shows and gigs etc. There was a time when a musician had to have a day job to keep him or her financially stable but now, it's not the case. If you're good at it and if you're ready to do what it takes, there are lots of opportunities. It's just a matter of grabbing them, and making the best out of you, while doing something worthwhile for the industry.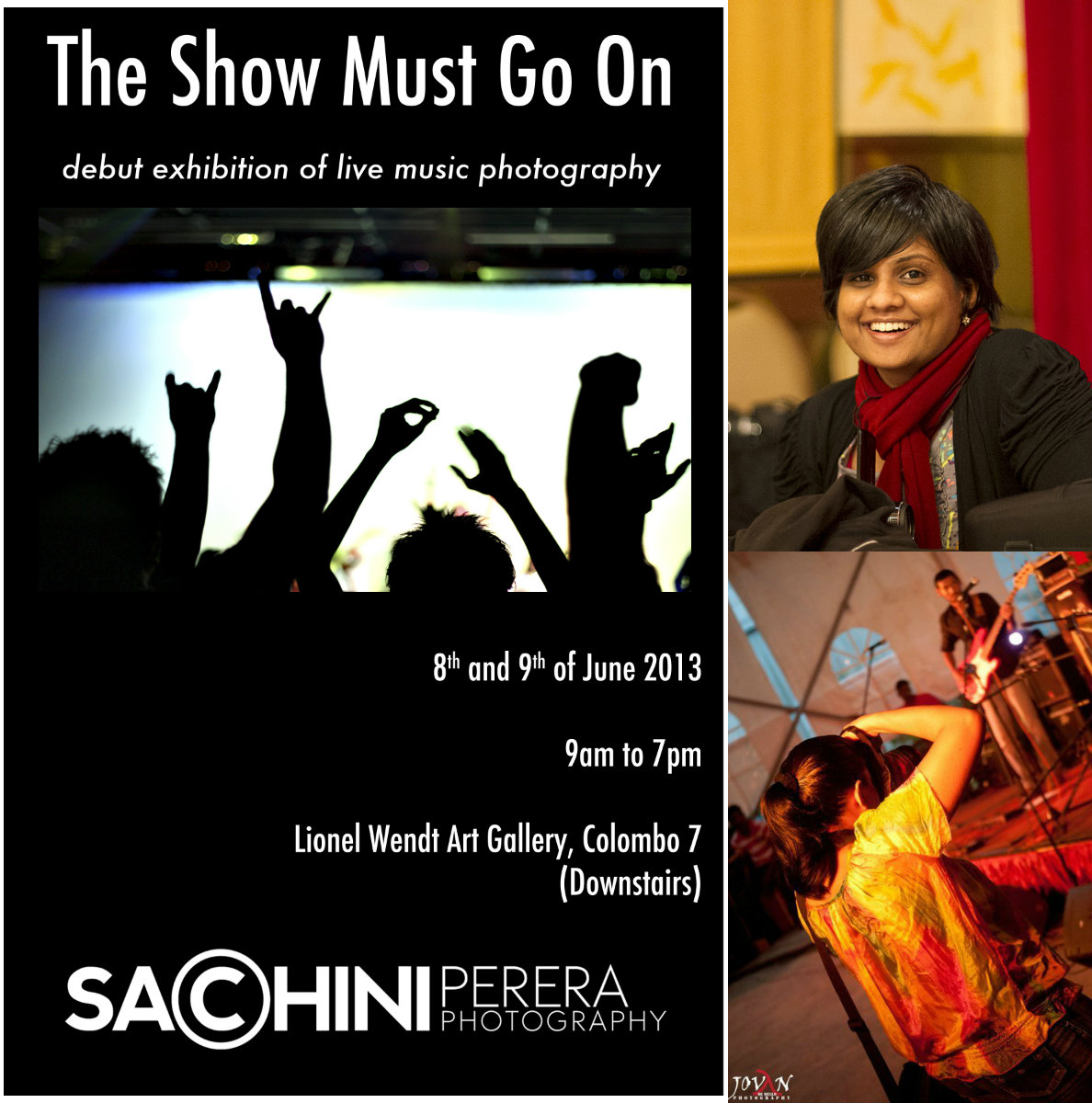 DecibelLK: Special highlights from the last year, awards, collaborations?
iClown: The biggest highlight from last year would be the remix I did for Ranidu for the "Wahi Andure EP". The song was released at a part of the 3 track "Wahi Andure" EP. The remix was featured on EDM.com, one of the most famous EDM blogs showcasing new music, through TYPE 91. It is the first Sinhala song to get a release on EDM.com. Also, the remix was featured at "The New music Showcase", hosted by Yasser at BBC Asian Network. It was also supported by a number of DJs including BRIG from Romania. The track was also featured at a number of other promo channels, accumulating 400k plays over the internet. The track was also included in the EDM charts at theDrop, where it hit the top 3 selections for the month. The biggest news was the remix getting played at Ultra Music Festival 2015, which was a dream I never thought was possible to achieve. If you haven't checked it out already, head over to Ranidu's or my Soundcloud profile.
Secondly, my original "Wanderlust" was featured as an Exclusive at EDM.com through Dubstep.net. Ever since I started making Dubstep, it was a dream of mine to get featured at Dubstep.net.
Thirdly, I was able to collaborate with a number of local artists as well. My collaboration with DRILL TEAM in the making of CYPHER 14/15, was undoubtedly one of the biggest projects I've worked on as at now. The instrumental was featured exclusively on a promotion channel called "OnlineRXD". Currently, it has accumulated around 70k plays.
Also, I remixed "The Blight on Gaia" by Constellation, which was also featured on a series of promo channels across the world.
I was also able to collaborate with Arjun Dhas from Nevi'im, one of the best metal guitarists hailing from Lanka. The collaboration was also featured on a numerous number of promo channels. Later this year, I released 2 originals, one with Revamped Recordings, Canada, and the support for the releases so far has been amazing. "Infinity and Beyond", a drum N Bass track I did was featured on a lot of promo channels, including DnBPortal and Dream Crusher Media.
I was also fortunate to release an official remix for "Silence the Sensor" by "Coat of Arms", a Dubai based metalcore band which was also very popular amongst Metal DnB heads. The track was also positively reviewed by OX7GEN and Zardonic. All in all, my songs were well received, and totally accumulated plays over 500k. 2015 overall was a great year indeed.
To top everything up, I was verified by Facebook later this year, making me the first verified Dubstep and Drum N Bass act from the local scene to get a blue tick.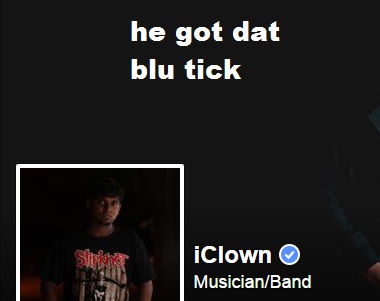 DecibelLK: What are you currently working on, anything that the crowd could expect anytime soon?
iClown: I'm recently worked with Eshantha from Constellation on a Progressive metal track called 'Falling Into Eternity'.
There are pending Drumstep tracks I'm working with Sanuka Wickramasinghe and Ravi Jay which will be released soon. As of now, I'm planning some upgrades for my music gear, hence it's difficult for me to promise a lot for the time being. However, I'm planning to improve on what I built last year and hopefully to get signed to a bigger record label.
DecibelLK: Any future collaborations, gigs etc?
iClown: I finished my University Education earlier this year, and since I have more free time than I used to, I might try out playing live and venturing into the live aspects of music. I might actually play in a gig or two this year, and I am hopeful to make it happen.
DecibelLK: If you were able to go and play outside Sri Lanka, where would that be and who would you want play alongside with?
iClown: I guess it would be side by side with Spor. He is a genius and a Drum N Bass god. I adore him and his style of music and music choices and preferences in his live sets blew me away.
I wouldn't say no to Skrillex too, but that's just a dream lol.
DecibelLK: Any shout outs, tips, advice's for the novices out there who are getting in to the scene?
iClown: The biggest advice I can give is to work hard.
It's not going to be easy and there are no short cuts if you want to be sustainable. I've seen a lot of newbies getting ripped down, just because they were impatient or bored to go through the learning process.
Be open to constructive criticism.
Be open to new genres and new sounds.
Always be ready to learn and experiment.
There's no better teacher than you.
I started this with nobody's help; I never took a formal music production course or never took online courses. Spend extra time in finding your own sound that would make you different from the rest.
Never give up, no matter how hard it gets.
Never forget why you make music. If you forget the reason why you started making music that will be the day you kill your own craft.
Focus on getting better day by day, and all the rest would come to you. That being said, I would also like to thank my record labels Round One and Revamped Recordings for supporting my releases, to my dear sister Yazmin and team Decibel.lk, to my bros Ranidu (for being my mentor and role model), Wathsala and Pasan for the immense support and love and to all the promo networks that helped me to push my music (notable mentions EDM.com, DnBPortal, HDdubRAVE , Onlinerxd Dubstep, YES101 and YES Home Grown, E FM( Anil ), BBC Asian Network and The Sunday Leader ( Ryan and Tia )) ; to Aravinda from Shokstix , Christiaan Quyn and Daffy Maestro x Smprsn for helping me out with technical aspects ; to my bros at Coat of Arms for letting me remix this wonderful song from their album, A SHADE OF RED !!!
Finally, to each and every one of you guys for digging my music!! You rule!!
PS-
Big thanks Ravi aiya and Pixel for helping me look nicer than usual.
Interview by Aseka Wickramarachchi
Bassist (Constellation) 
Dj Mass – Founder of UDDJ's, an entrepreneur, a skilled Dj and a name, most Djs are familiar with in the island was here not too long ago and catch
Sadara Bandara is no stranger to Lanka's music scene as the past has seen a few releases from this pretty intense singer & song writer. 'Poddiye', his newest release sure
It's no secret that metal band Constellation has been working on their new album and we are closing in on the day where the first single 'The Gallows Of The