Taraka Leaves Tantrum
While we wouldn't say its no surprise since the skinsman took up drumming duties in Stigmata (one of the most scheduel demanding bands) we think this might be a fresh start to getting in new talent to one of the senior names in SL's  Thrash Metal. Keep tab here for audition dates..and yes, Taraka, you will be missed!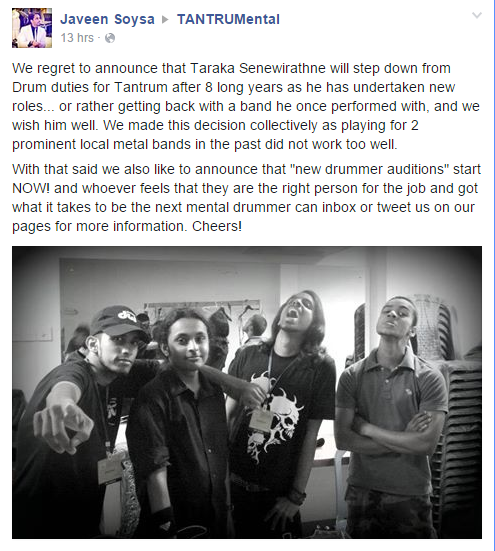 Ladies n Gentlemen, this is home's first trap rap and yesterday saw its release on the YES Home Grown Top 15. Check out the full length here Peth (ft. *imaad
Javeen Soysa is back and his take of 'Master Sir' (with Andrew Obeysekara on guitars) is just the start of him returning to doing music again. See how you dig
Here's another awesome take by Yohani, this time around with an all new band – Fifteenth March.