Sunset Sessions "Road To SMF" Announced
September Sri Lanka is when this happens and here's all the deets for now on the first session of the year. Yeah, you read right, now read on.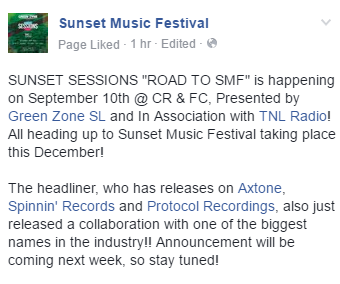 So what happens when you get the front man of Magic Box Mixup & a soulful voice in a room together? you get a cover that's executed with a sort
It's no secret that Salvage's front man CC is a huge fan of the late Chris Cornell and this is the band's tribute to the late great.
The video is pretty impressive but we gotta admit we were hoping for some killer Rajini moves, either way we get a feeling that this is gonna be a big