Sunset Sessions "Road To SMF" Announced
September Sri Lanka is when this happens and here's all the deets for now on the first session of the year. Yeah, you read right, now read on.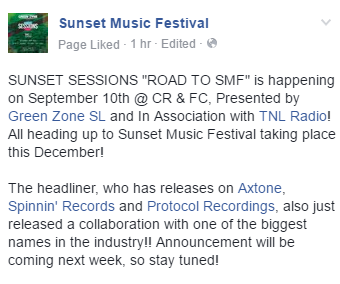 Our pick today had to be this from the country's first Sri Metal Band: Whirlwind Fact: This was the very first metal video to be released in Sri Lanka and
Released on Friday, comes this all new drop of realness by rapper Arachchi. Titled 'Pissu Lanthe', this one touches on life in 2021.
Urban Entertainment just unveiled their first new talent in a while and we're liking what we're hearing! 'Vazhkai' is Indah Dahi's & Prabath G's debut single and this features Gk.