Sunset Sessions "Road To SMF" Announced
September Sri Lanka is when this happens and here's all the deets for now on the first session of the year. Yeah, you read right, now read on.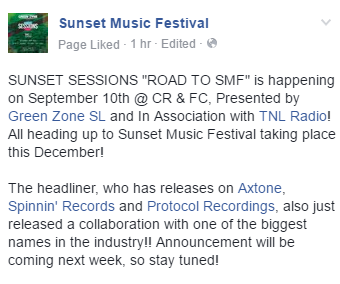 Released a few hours ago, Ridma Weerawardena's debut video is nothing short of a tasteful production with reminiscent moments from a few movies (we'll let your imagination go crazy =). 
Here's another brilliant cover by rapper turned singer & producer DeLon, this by the looks of it is gonna be a thing!
Released in September this year comes this all new track by rapper Sama Handcuff. Titled 'Robarosiya', this single features Viman on vocals, and owns a fun tropical mellow feel..