Sunset Sessions "Road To SMF" Announced
September Sri Lanka is when this happens and here's all the deets for now on the first session of the year. Yeah, you read right, now read on.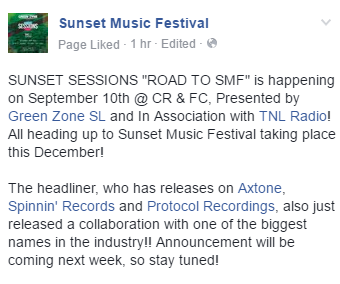 Released yesterday, here's an all new collaboration with producer & singer Neo with Brenda Mendis (Billy Fernando's Band / Aquarius).
Dropwizz.delivers…nuff said get that dl here
An awesome Diwali to you and yours from us here at team decibel.lk (housni.yazmin.anuradha.eshantha.dan.aseka & dimitri)