Shihan Mihiranga, Umaria Sinhawansa, Kasun Kalhara & Nirosha Virajini – Senehe Ammage (සෙනෙහේ අම්මාගේ)
We this is a pretty special sort of collaba and its nice to see Shihan on a track after what seemed like forever after his Sirasa Super Star days.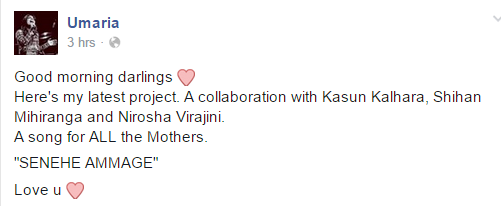 Released on the 30th of October is the all new music video for edm producer & dj Arixx's single 'Chocolate'. Its fun and def a must watch!
And treating us to a special single this month, just like they do on the monthly is Wayo! We love this original single by them, as its everything fun for
And here's a sick remix from our island's very own Dj & Producer Ambroz. Released on Friday, this one is up for free download too.