Sarcophagus Exclusive
The 25th of Jan this year saw the stage debut of a fairly new band from India's evolving metal scene, at the Bangalore Open Air – Metal Nights. In this exclusive get to know the band you'd be seeing & hearing more of in the near future!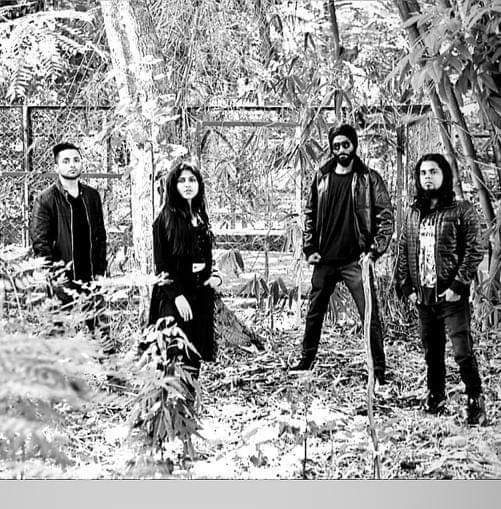 DB: Your band's story
Sai: Back in high school, myself and Joe got introduced to bandslike Black Sabbath, Iron Maiden and Judas Priest, it literally changed ourlives and was the main reason we wanted to form a band and play the kind ofmusic we like. Metal was love at first listen, so over the years weexperimented with our sound, and at one point we decided to put the band on ahiatus and embarked on our separate journeys, I went on to join Aempyrean andJoe went on to join Speedtrip.
In late 2018, we decided to reform theband but with a different approach and a fresh sound in mind. I've alwayswanted a melodic sound with clean vocals, and considering that there are hardlyany female fronted bands in India, I thought that could be a niche for us sinceeveryone at this point in time was playing extreme metal. So after trying out afew people, we were convinced that Amy was the perfect fit because of herunique vocal range and bass playing. Sayan was already a colleague at work andwe jammed a few times and that's how we settled on this lineup.
DB: Intro the band:
Sai: We're pretty grounded people, Myself, Sayan and Joe haveregular day jobs and Amy is a student pursuing Journalism.
Amy Khazaador: Vocals/ Bass
Sylvester Joseph : Drums
Sayan Chanda : Guitars
Sailesh Kumar : Guitars
DB: What influences your music?
Sai: I've always been an avid fan of ancient Egyptian mythology.I wanted to conceptualize an album around the main characters of that realm. Wetry to narrate these stories and create a parallel to everyday life that peoplecan relate to. Our first single for example is about the goddess Isis, and herstruggle to find the remains of her husband Osiris. The parallel we try tocreate is simply to connect with people dealing with everyday problems on asimilar scenario.
DB: What's your band's journey in India been like so far?
Sai: Well like I said, pursuing music full time is still a far-fetcheddream, we do what we do because of our love for music and nothing else. Wereally don't care about the validations we get because it's always been thelove for music that keeps us going. The metal scene in India is still probablyat an infancy stage and it's going to take some time for it to really be theideal 'music is all that matters'state of mind.
DB: Tell us about your latest release?
Sai: I had a bunch of arrangements in mind, and the othermembers of the band contributed their ideas and the song slowly started to takeshape. I always believed each song should be a story that we narrate in our ownway. Once we added our final touches, we went into the studio to pre-productionand when everyone gave a nod of approval, we recorded the song and released itas a single.
The song is titled, The Virulent Caress of Isis. It should be available on all online streaming sites very soon. It's currently available on YouTube so do check it out and let us know what you guys think.
DB: What's next?
Sai: We are almost done with the writing of a full length, adding in the final touches before we get into pre-production. This will most likely be self-produced, but the larger picture is to get signed by a label that has a roster with similar musical influences. We will send out our full length to labels we'd love to work with upon completion of the recording process and play as many live shows as possible.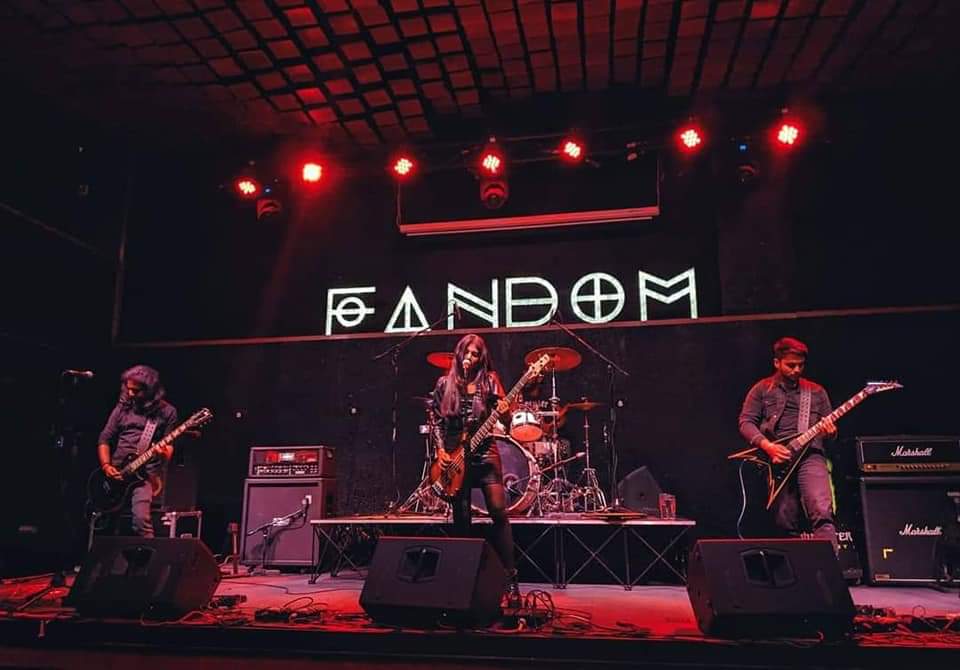 DB: Your message to the Lankan scene
Sai: With my previous band, I've played alongside some of Sri Lanka's best metal bands, like Genocide Shrines. I've been a huge fan of Dhishti as well so we know that there's a burgeoning scene there waiting to explode with original music to an international audience. We would love to come and play there alongside with the really cool bands there releasing their music independently. Both the Indian and Lankan scenes are indeed evolving and as a band, we'd love to create a camaraderie between both countries and make shows happen as often as possible.
Support the band by following them & sharing their music! FB, Insta & Youtube
Single #3 off their untitled upcoming album is now out on all leading plaforms! 'Throw Glass In A House Of Stone' was mixed and mastered by Romesh Dodangoda and is
Article by Tejas Mundhada A new emerging band, Niyor along with other artists from the heart of Assam, have got some real sleeky jams to melt your face and to
Plecto Aliquem Capite has been on a performance hiatus for a while but they will be making a return soon, according to the 'First Resistance' Art work and we had