Sanuka: The Clown Version
Trust us on this, we have a good feeling about what's to come in the near future!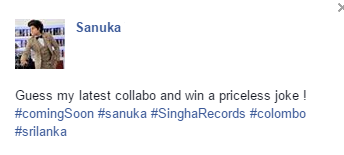 Here's a band that's been around a little longer than Namal Rajapaksha in Lankan politrix and from what we know, they are planning a surprise that just might deliver of
Aboriginal has our very own A-jay with a special podcast for their label, check it out.
As the world celebrates the life of Prince this weekend, here's a cover we think is just as timeless as the original, by our very own Umaria.