Sanjeev Niles Ft Suresh De Silva: "Cadence of Your Tears (Freedom's Chains)
This single we feel is one of the biggest out this year and here are some of the reviews so far….
Click to check out Natalie Soysa's review 
Page 2 of Press Article by Josh Surendraraj in the Sunday Times Mirror Magazine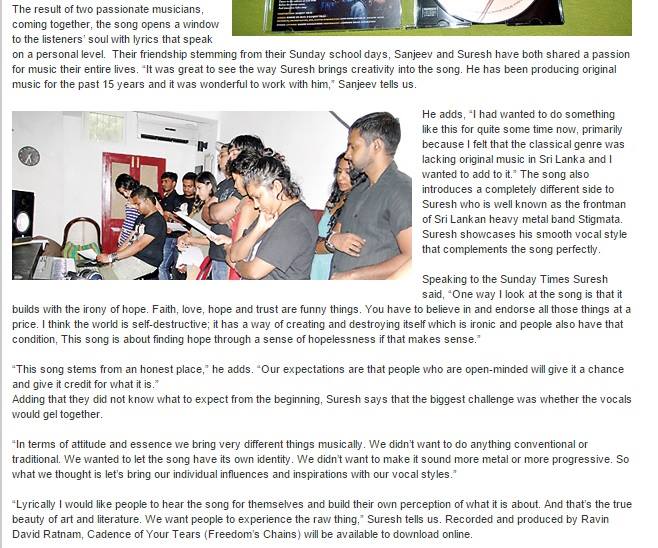 In case you haven't checked out the single yet.
Thushan from the WePlus band dropped this a few hours ago! A take of the classic 'Malak Une Ai Numba Mata'.
we're loving the variation on this video and badass it is!
Adeesha Adithya Gamage aka Kimbula& is a fresh rapper from the rap scene of Sri Lanka and he just dropped this video / single together with his debut ep titled