RapZilla: E Aadare – Amma Thaththa (Lyrics Video)
Released sometime last month, this single shows this rapper's versatility..from going all creative 7/8, to slowing the lyrical pace down to this release after "Friends". It's a very honest single and we warn you, if you cannot handle, deep, emotional honesty..this single aint for you brah!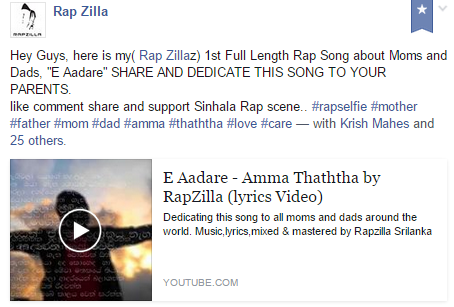 This 20 something producer from Colombo is back with this brand new offering titled '17th Sentz'.
We look forward to this work of sonic art which doesn't have a name yet and this collaba with Serbia's NEBB just might be a killer one we recokon for
Its been a minute since the two collaborated, the last time being the remix for Katcha's single 'Rasheeba' last year. This preview sees them take a slightly different route..funky guitars