Ranidu Live In Concert – Evolution
We are excited for this event as we get to see the producer behind home's very own EDM genre stepping in and playing it live, but wait he is gonna be also giving fans a special treat by performing his older singles. Now thats an artist!
Also performing – Natasha Rathnayake, Krishan Maheson, Dushyanth Weeraman, Pasan & Friends
Get your tickets fast!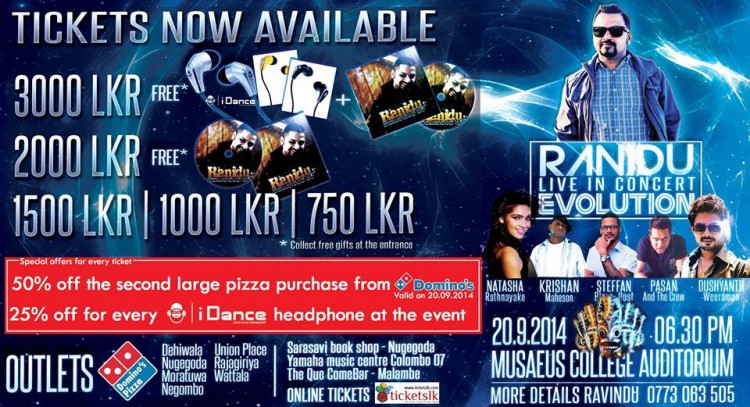 According to the fb event page  Domestic Aid is a charity concert initiated by the Solidarity Center to Create ideological and attitudinal change towards domestic workers Featuring Umaria, Natasha, Ashanthi,
More Rock N Roll this Feb! Playing on the night: Area 51 Point5 Chemi kill The castaways https://www.facebook.com/pages/The-Castaways/308342062539516?ref=hl Maria https://www.facebook.com/MariaSoysa Sam Dayaratne & the brand new band…Kalm
If you've been wanting to go to a great little gig in late November, this is one we're placing our money on as by the looks of it not only