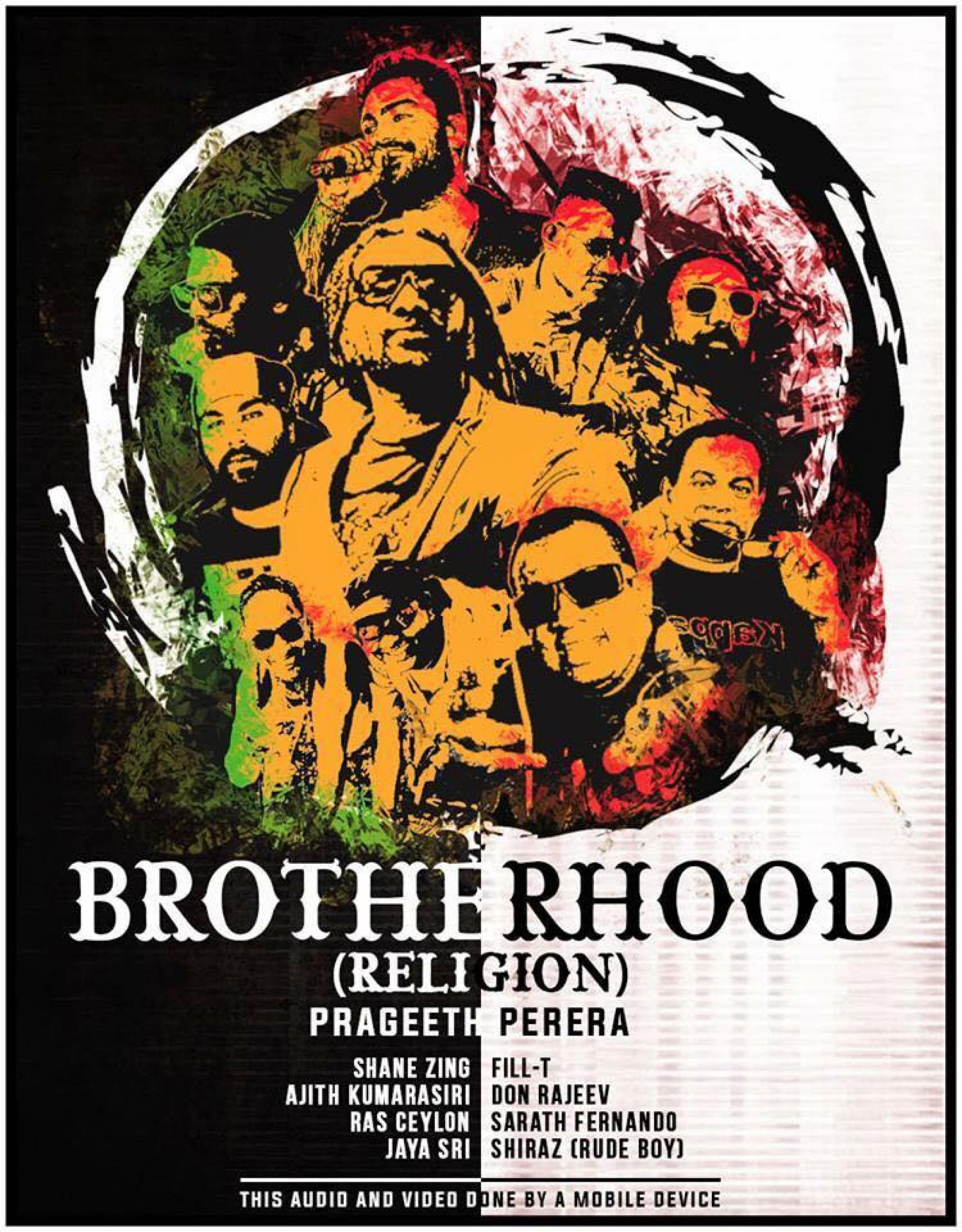 Prageeth Perera Ft Various Artists – Brotherhood "Religion"
This much hyped single/video by Prageeth Perera that features quite a few reggae / rap giants from the island (Ras Ceylon, Jayasri, Shiraz Rude Bwoy, Fill T and more) dropped yesterday and we had to get catching up with Reggae artist – Prageeth Perera about the single/video. 
DecibelLk : Tell us about the collaba 
Prageeth: I was already thinking to collaborate with Lankan artists and I think that we have done good work together with this single.
DecibelLk : What is 'Brotherhood' about?
Prageeth: This song BROTHERHOOD "RELIGION" its about brotherhood and peace. I believe that everyone deserves to be treated equally no matter what their religion,gender and color, we have to respect all people. We have recorded the song on mobile phones and I think its something new for Sri Lanka.
DecibelLk : What do you hope to achieve by releasing this single?
Prageeth: With this single I hope to bring a message of peace to all Lankans.
Released yesterday comes this all new single release by Shan Vincent De Paul. Titled 'Fortune 500', this single comes packed with signature lyrical fire & truth.
2016 starts off not with one but two great metal gigs but let's get to the first one which is a never to be repeated kind – a proper tribute
Released last weekend is this all new effort by rapper & producer Assasinandie, a remix of his track from 2019 featuring rapper KK.