Plecto Aliquem Capite Has A Website
finally: would be an apt word or maybe an inappropriate one depending on how you like this experimental noise metal project fronted by Buddhika Karunasekera.
this website ranks as pretty good on our list of favorite websites cuz of its simplicity, check it out and just so you know, this website is still in the making =)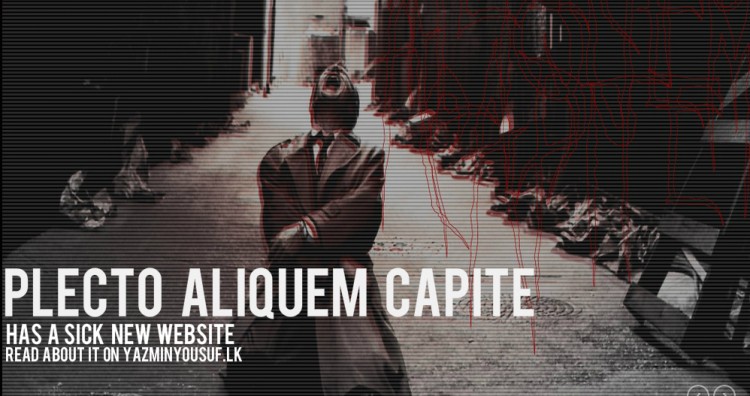 We think this is a solid statement for our time and is one of those rare collaborations as well – Chitral Somapala, Chinthana Dharmadasa & from Red Circuit – Markus Teske
And as promised they dropped it on Saturday. A slight departure from their older sound? Be the judge already.