NYE Sets On The Movement
if you are wanting to keep it all pumped up from afternoon, tune into TheMovement http://themovement.in/player.php for some epic NYE sets from iClown, Shiran-ta, Shanno R & Anuk plus other DJ's from around the world and the party continues till the 2nd of Jan!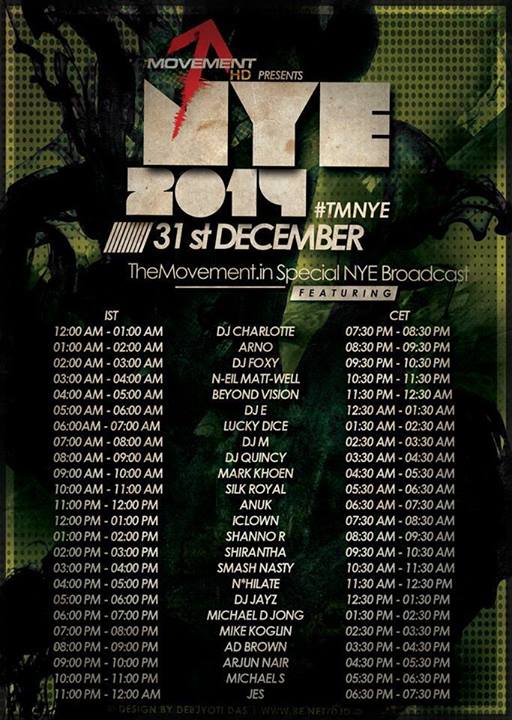 FB Page:https://www.facebook.com/Themovement.in
It has been for a while now and we hope you already have gotten your tickets, remember there's only a limited amount that's out for sale..get em fast at shout.lk,
Producer & singer Jizzy teams up with rapper and Youtuber Kaali for this very special take of 'Heta Dawase'. Packed with serious realities and motivation, this is a must add
This is probably their second Christmas single and while this too is a cover, it sure is brilliant!