NYE Sets On The Movement
if you are wanting to keep it all pumped up from afternoon, tune into TheMovement http://themovement.in/player.php for some epic NYE sets from iClown, Shiran-ta, Shanno R & Anuk plus other DJ's from around the world and the party continues till the 2nd of Jan!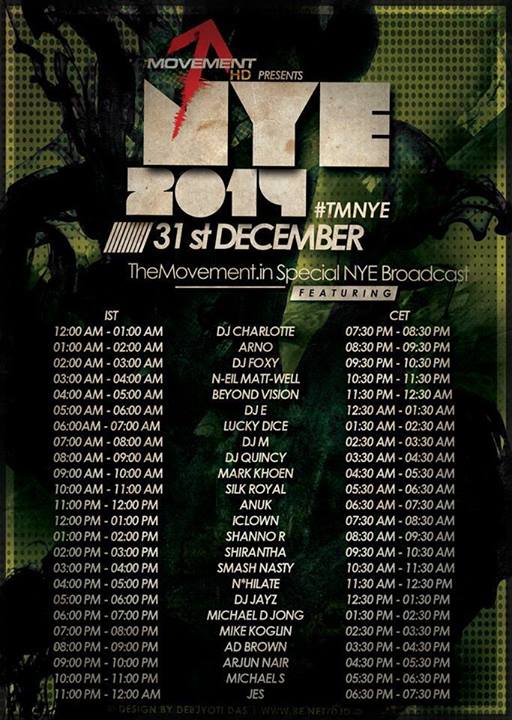 FB Page:https://www.facebook.com/Themovement.in
The first single off his muchly anticipated fusion album dropped on Thursday afternoon and we think its all kinda brilliant! It features Rolex Rasathy, Keshav Ram & Sheshadri  Varadarajan. 
Released sometime last month, this single shows this rapper's versatility..from going all creative 7/8, to slowing the lyrical pace down to this release after "Friends". It's a very honest single and we
Stereomiinds in case you didn't know are the two brothers who once went under the name Dj Kil (if you were following the scene back in 2013 you might remember