NYE Sets On The Movement
if you are wanting to keep it all pumped up from afternoon, tune into TheMovement http://themovement.in/player.php for some epic NYE sets from iClown, Shiran-ta, Shanno R & Anuk plus other DJ's from around the world and the party continues till the 2nd of Jan!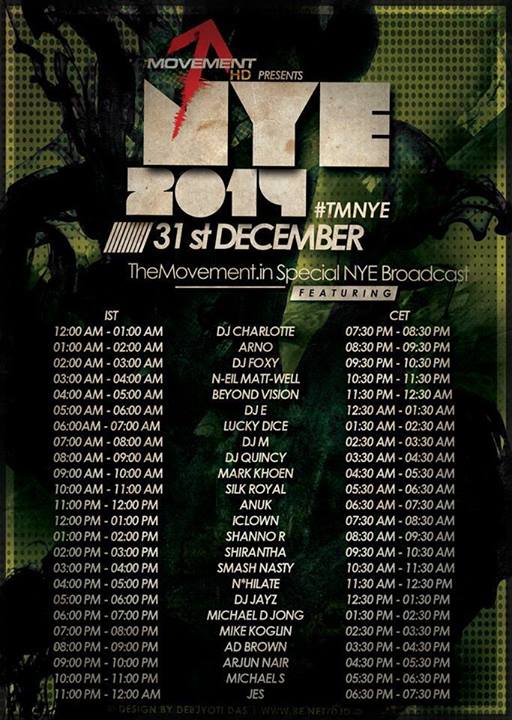 FB Page:https://www.facebook.com/Themovement.in
The Soul Band has been working and perfecting this 8 tracked album for very long time now and it certainly has been worth the wait! Round & Around can be
About time too! This 20 something, doctor by day and singer by night announced yesterday on fb that she is currently working on her debut Ep with producer Markia. No
'Bad Boys' according to Azmin Ousman was composed and produced back in 2012, and features Simren Vijay from India and rapper Gunzmore from Lanka.