News : Unscripted Stays At Number 1 On The YES Home Grown Top 15!
Another week, another number 1 is the all new mantra for Unscripted by the looks of it as they've had such an amazing years of number 1s, including their all new take of 'Losing My Way'. Colombo's favorite band held their reign at number 1 super tight for yet another week on the YES Home Grown Top 15. Here's the video in case you're not familiar!
The countdown at a glance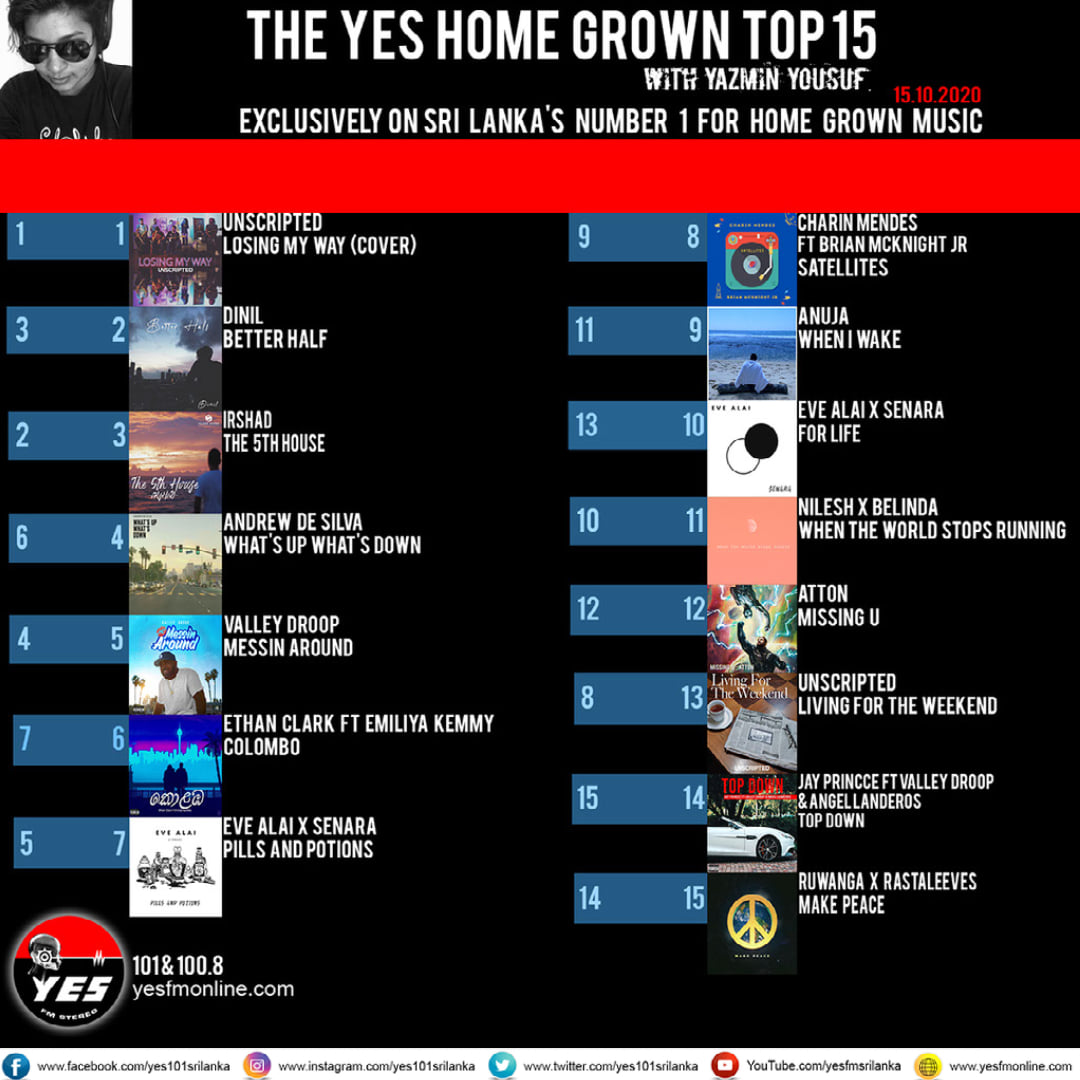 It's been a minute since this De Silva released new music and we are lovin this all new drop by him! Complete with a brilliant 2019/80's vibe..this single is here
Harinie Weerasingha now goes by the artist name Khannabliss and we love this take of Gabriel Aplin's single 'Please Dont Say You Love Me'.
It was about a month ago that Bo, Pamudhitha & the gang spread the teaser of this video and by the looks of it, this is a pretty fresh take