News : Unscripted Stays At Number 1 On The YES Home Grown Top 15!
Another week, another number 1 is the all new mantra for Unscripted by the looks of it as they've had such an amazing years of number 1s, including their all new take of 'Losing My Way'. Colombo's favorite band held their reign at number 1 super tight for yet another week on the YES Home Grown Top 15. Here's the video in case you're not familiar!
The countdown at a glance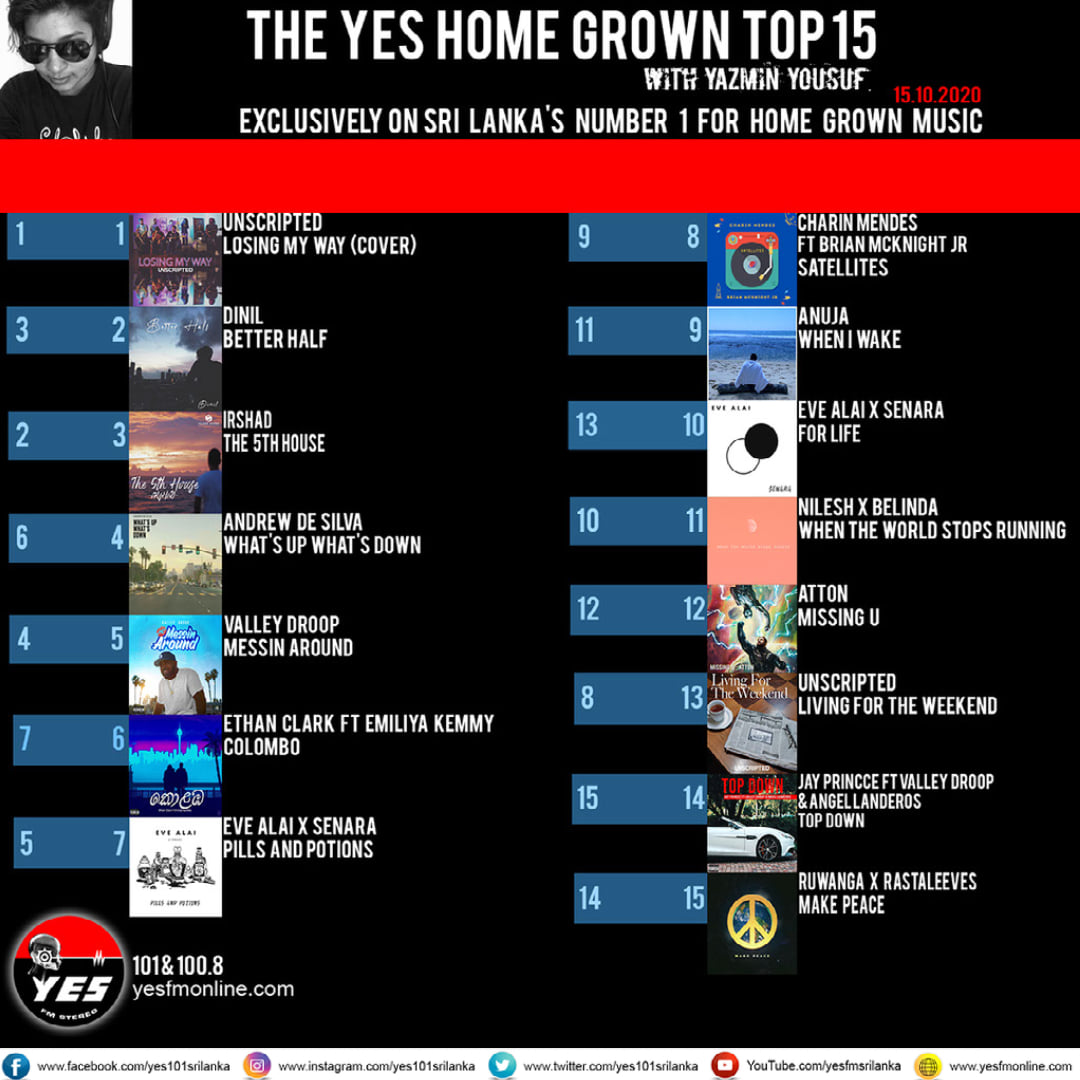 This Kandy based producer doesn't always remix tracks with vocals and when he does its always a pleasure to listen to the lo-fi & bass goodness he injects, this is
at least the acoustic version of a track we would love to see get airplay cuz we think its a fantastic piece of work from the heart!
Happy belated name day vibes to Kishin Silva (Organizer.Castello Open Mic), Ishanka Fernando (singer) & Angelo De Silva (St Joes Choir) from us at team Decibel.lk photo credits: Migara Luvis (angelo)