News : Unscripted Moves Upto Number 1 Again!
Colombo's favorite Unscripted hit number 1 again on the YES Home Grown Top 15. This is their 6th time on that big spot! Here's the countdown at a glance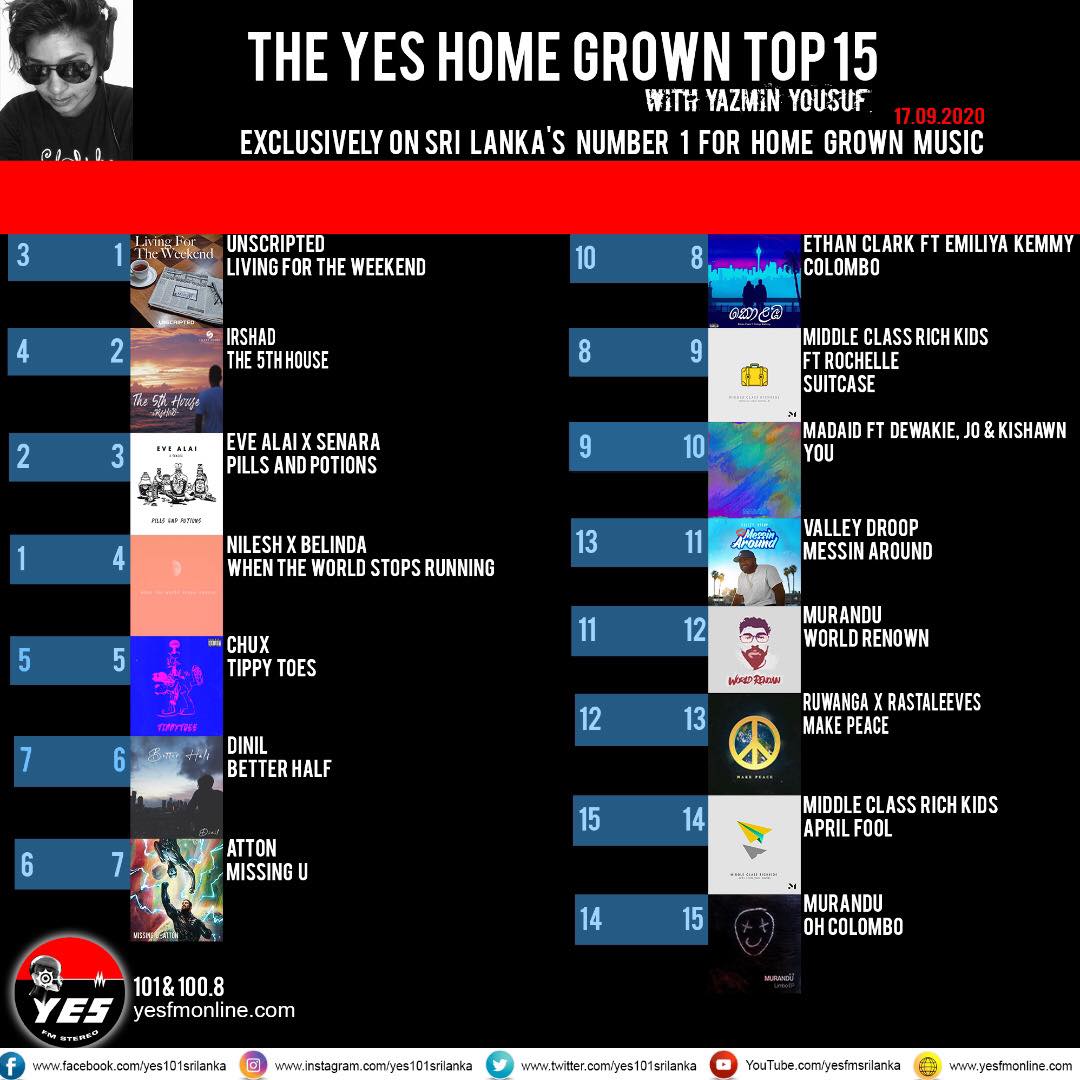 Not familiar with the island's fave anthem? Just hit play
Organized by Sacrament, the final metal gig of 2016 saw various metal genres and for the first time, an all Maldivian set by the prolific Zayaan. Here's a few moments
and it's what we'd like to call a mighty good mix, a weekend starterupper..ya gotta DL this!
to you good fella, have the best year in music man and hopefully..we'll see you more on the line up schedules this year! – team yazminyousuf.lk photo credits: we