News : Unscripted Moves Upto Number 1 Again!
Colombo's favorite Unscripted hit number 1 again on the YES Home Grown Top 15. This is their 6th time on that big spot! Here's the countdown at a glance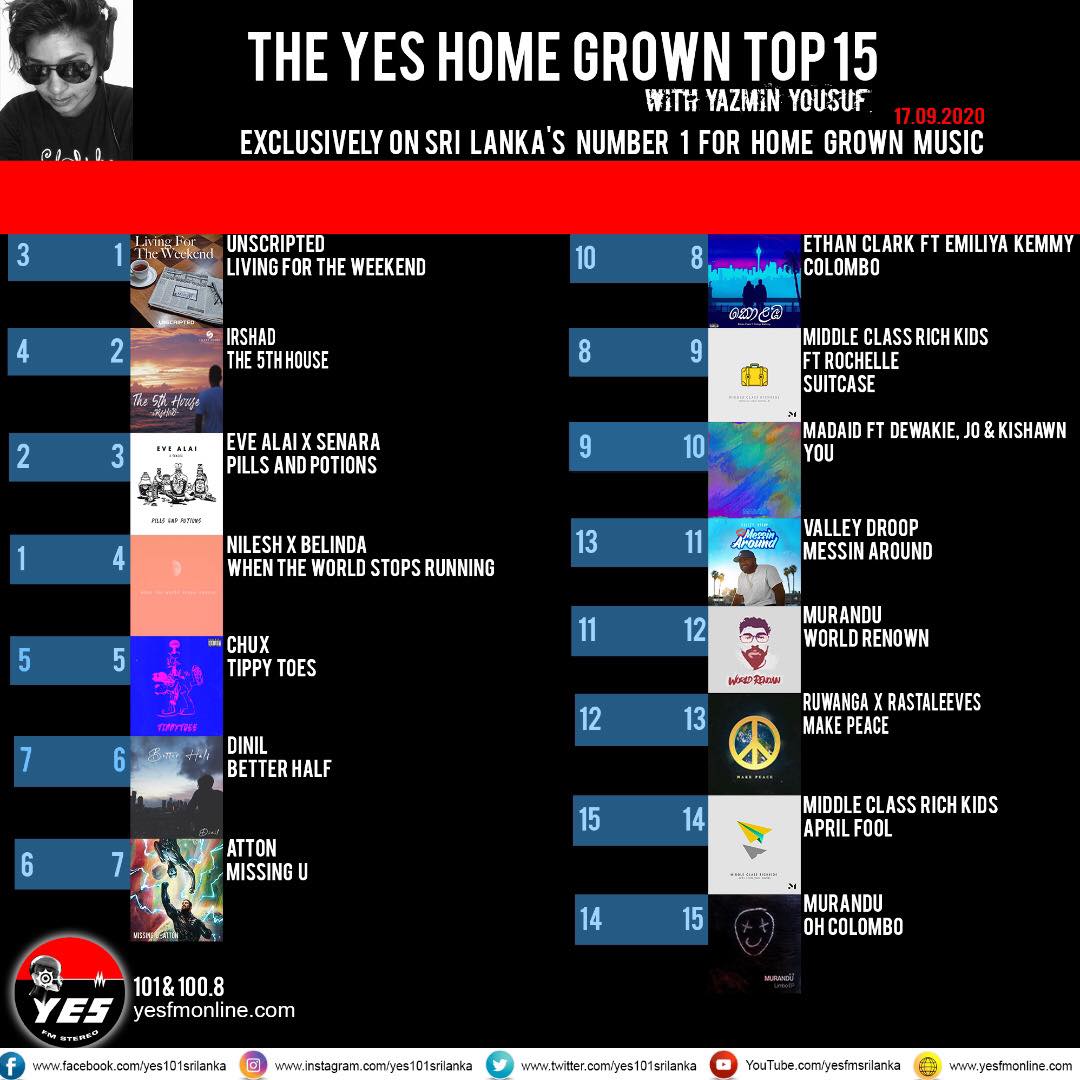 Not familiar with the island's fave anthem? Just hit play
We've known her for her original 'My Angel' from not too long ago and here's her 2nd full length studio effort which gets it's radio debut today on The YES
On this edition of The Movement on Sindu Tv..get to know Larry T Hill, what iClown is upto and more! The Movement – Episode 3 – Part 1 Posted
Not a lotta people know that tech house producer Flippy is also a Dj and apart from playing for a few notable gigs (BorderMovement Lounge/with Curio) he's never heard mixing.