News : The Jahutapola Adelaide Concert Is Postponed
In a statement on his FB Page, rapper Chinty announced that the much anticipated 'Jahutapola' concert which was supposed to take place in Adelaide is postponed to November and here's why.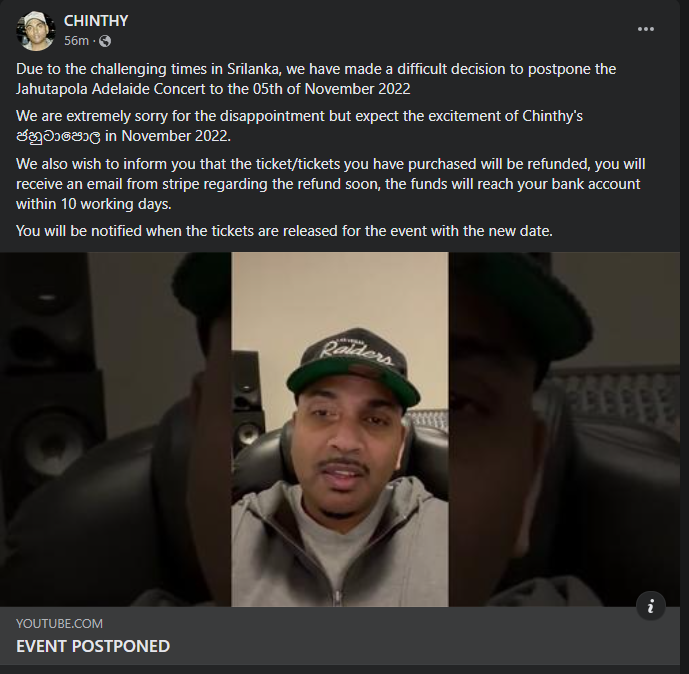 Here's the official video statement
Strong, and a punch of a message is this all new single by Indika Upamali. 'Pal Horuni' is a performance staple at GGG.
on the YES Home Grown Top 15, also in case you missed the countdown check the single out here: http://www.shashin.ru/mus/Rebekka.mp3
Exactly 24 hours after he released pictures of his "wedding", this prankster posted the video to his latest song "Manamali" featuring Infaas & Janani…it's a noteworthy video because of the