News : 'Sunscreen' Still At Number 1 On The YES Home Grown Top 15!
Its week 3 on top the YES Home Grown Top 15 for Unscripted with their comeback single 'Sunscreen'.
Here's the countdown at a glance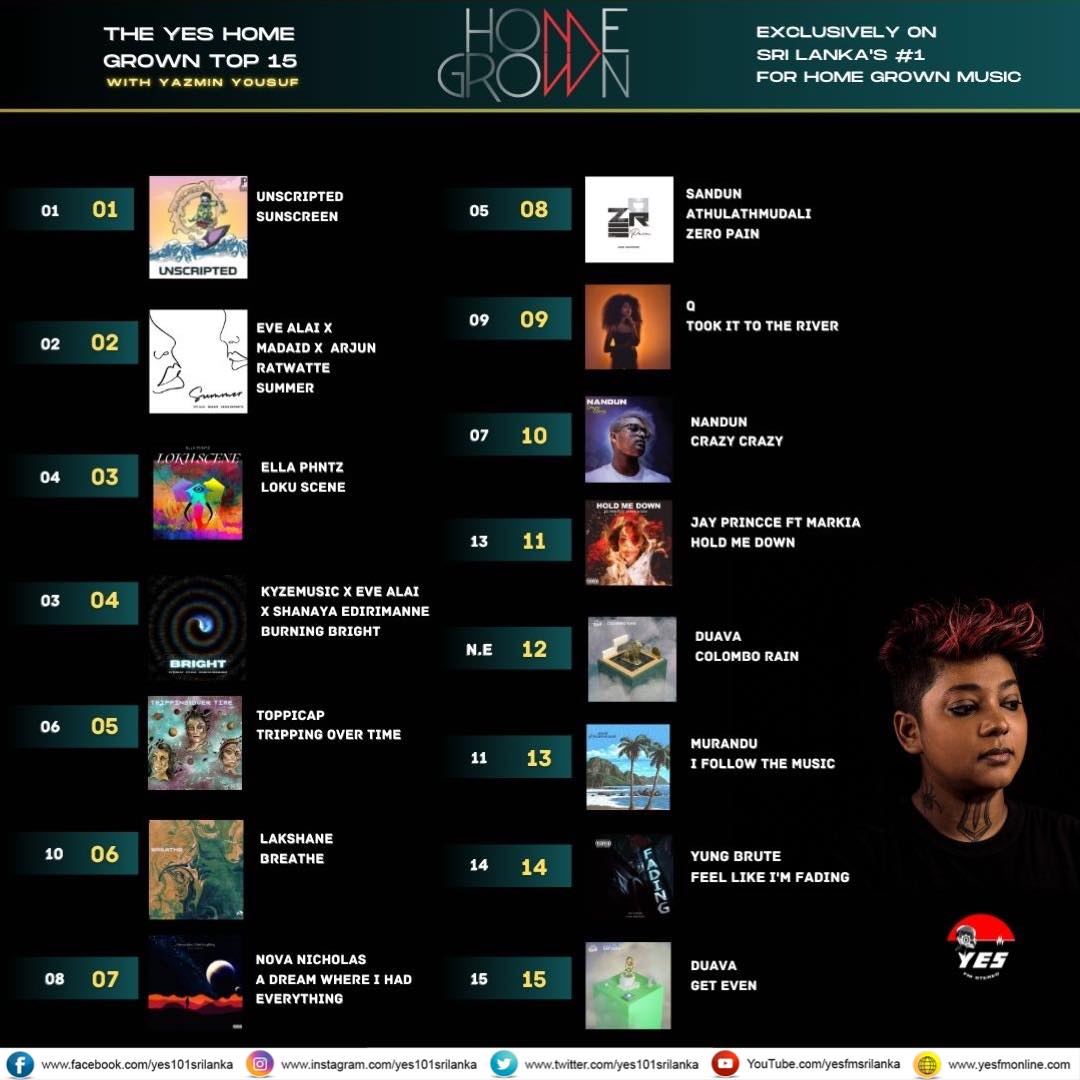 This one has been on the tease for quite a while now and we think this one is one heck of a pretty sick Drum N Bass remix of a
its gonna be a great Sunday by the looks of it for all ye celebrating! The awesomest one ever to Chrisantha de Silva (vocalist Amadeus, ex Salvage, TNL Onstage Solo Category Winner 2007),
Ranji of the very cool Irie band released his solo Sinhala reggae effort on the 25th of November. True to the reggae genre, 'Saamaya' comes packed with a conscious message.