News : 'Sunscreen' Still At Number 1 On The YES Home Grown Top 15!
Its week 3 on top the YES Home Grown Top 15 for Unscripted with their comeback single 'Sunscreen'.
Here's the countdown at a glance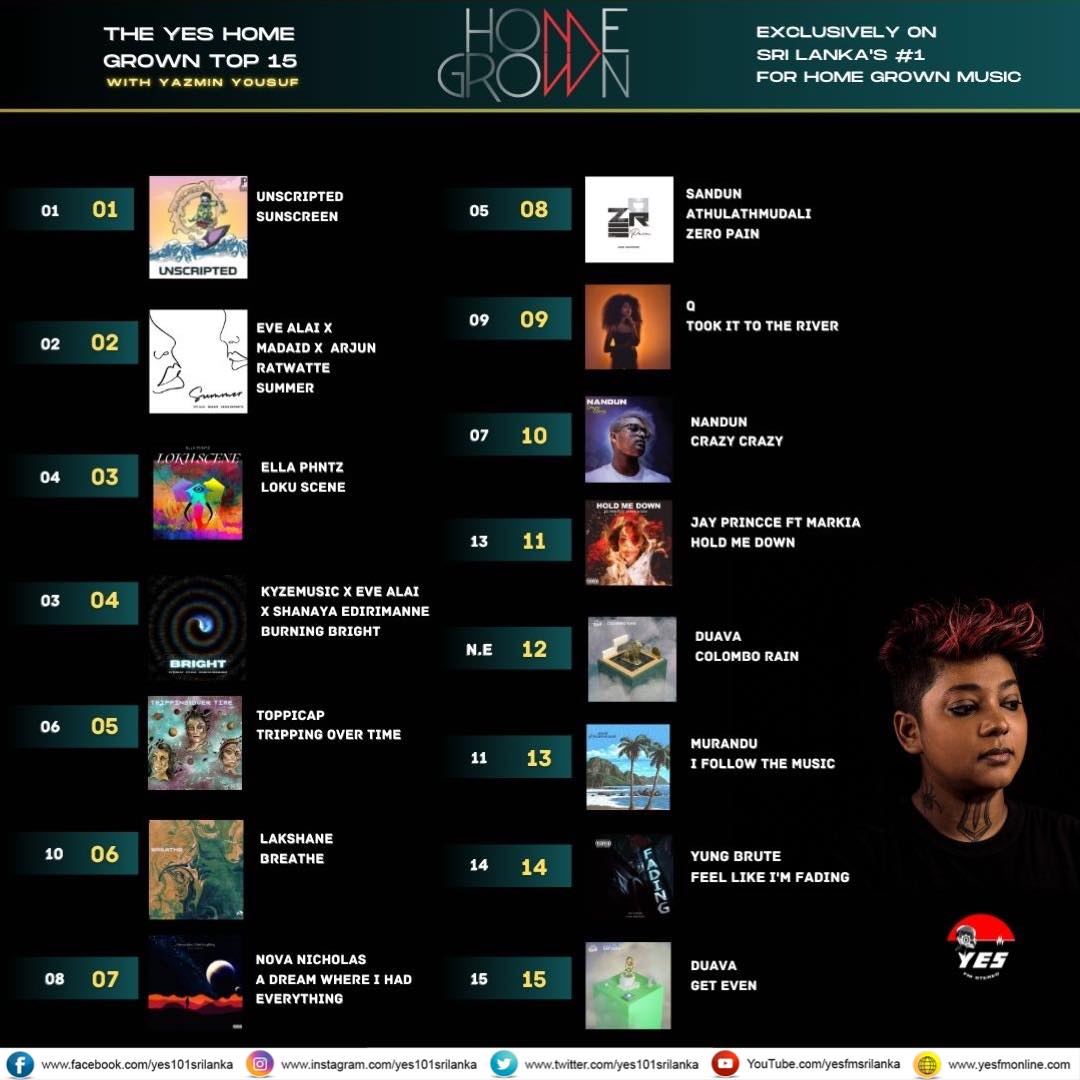 It was not too long ago when Javeen Soysa (ex Tantrum/Stigmata) dropped his cover of Master Sir on Youtube and we had to get catching up with him on his
A dedication to those protesting and demanding change in this country is this all new short movie by Shyamal Makalanda.
Shavindra Tissera – He is one of the best rock n roll voices in the city and to you good sir, the best year in music ahead from us here