News : Ruwanga Co Produces A Hit Single
Issam Alnajjar & Elyanna have been garnering mad buzz in the middle east with their all new collaba 'Hada Ghareeb'. This hit single has even hit number 1 in Jordan & Lebanon radio!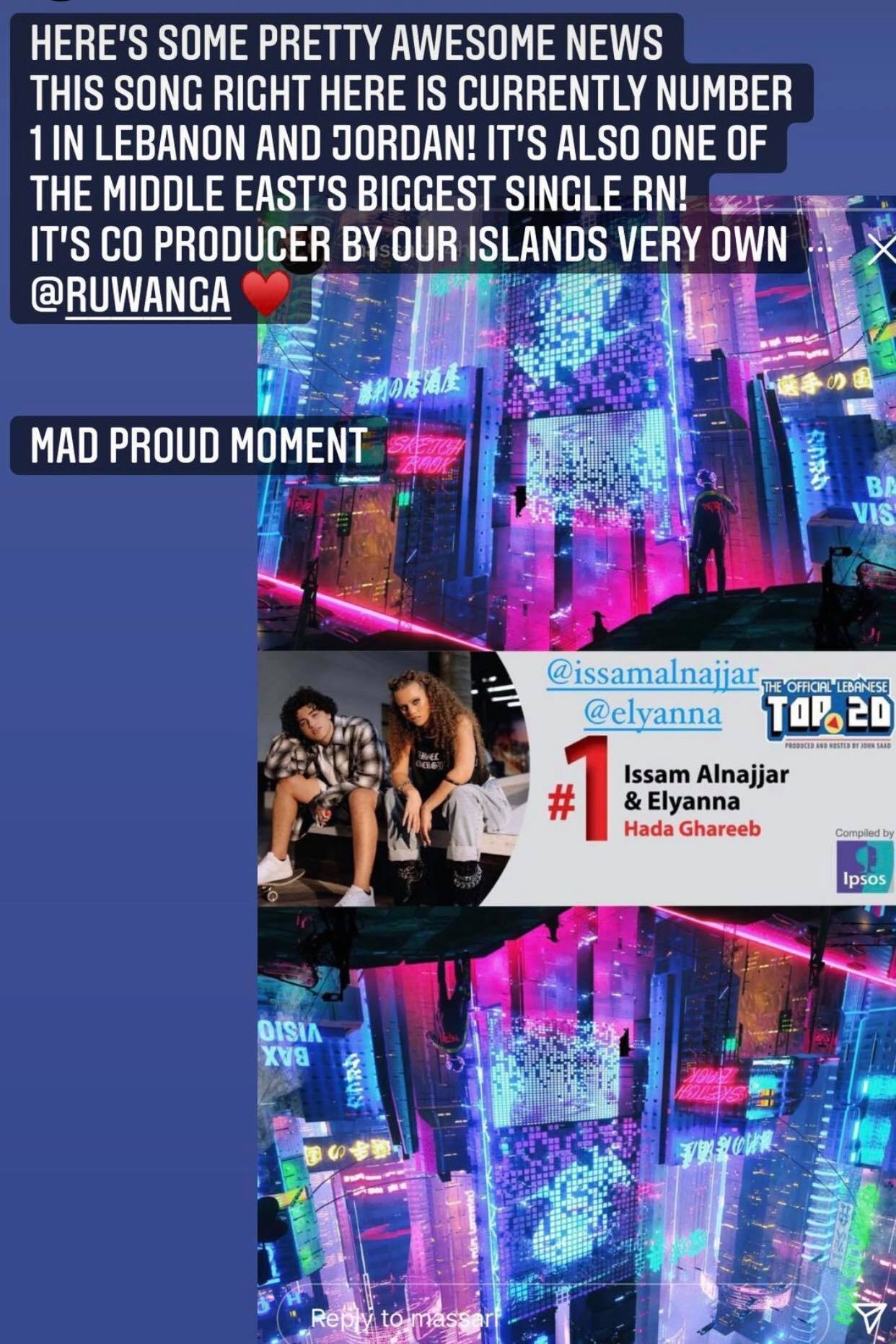 It's produced by our island's very own Ruwanga Samath and we caught up with him for a one to one.
Here's the hit single that's been gaining mad traction in the Middle east.
Singer, dancer and performer Anu Madhubashinie is back and this time around with an 80s dance sound! Titled 'Everything's New', the single is produced by her brother, and they spill
Producer Anuhas Isara (of 'Ready For You' fame) and Rapper Big Cheero have been dropping word on this all new collab for a few weeks now and it's almost here!
The Colombo House Mafia have been around for a really long time and have played a role in bringing quality electronic music to audiences who were about the music movement that was fairly new