News : Ruwanga Co Produces A Hit Single
Issam Alnajjar & Elyanna have been garnering mad buzz in the middle east with their all new collaba 'Hada Ghareeb'. This hit single has even hit number 1 in Jordan & Lebanon radio!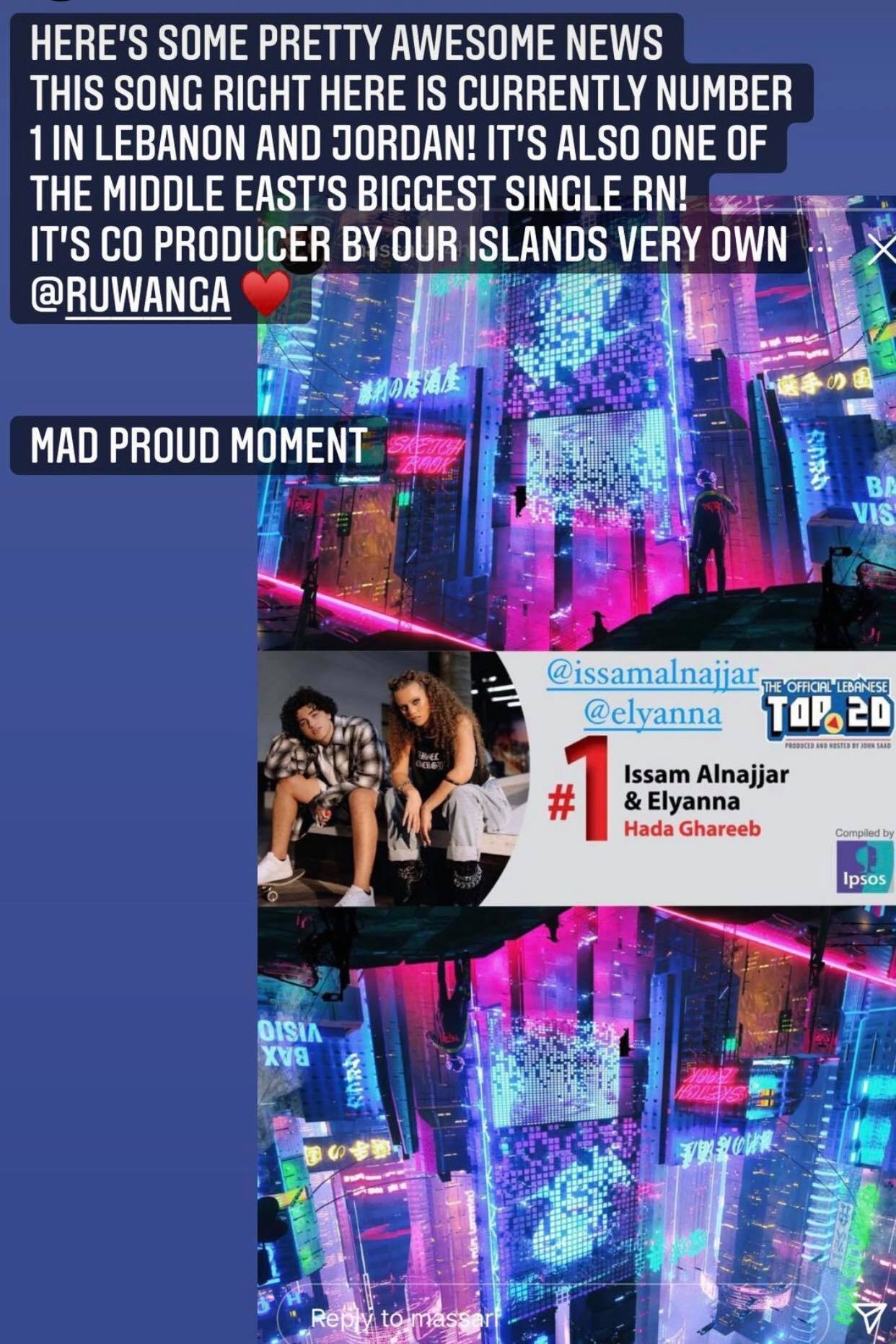 It's produced by our island's very own Ruwanga Samath and we caught up with him for a one to one.
Here's the hit single that's been gaining mad traction in the Middle east.
Jaadiyata Moodiya are no strangers to the home music scene. The husband & wife duo (Riyal Riffai & Shiffani) have been known for their contribution in the arts and music
Hyperglade is an all new NFT Market place from Sri Lanka for Sri Lankan creators! We caught up with with two awesome members of the team (Kalana & Malnda) to
Ruwanga first caught out attention 4 years ago when he released his Moombathon, Reggae, Reggaeton mixtape #BACKin20 Vol.1 and fast forward to 2017, he's been garnering some attention the motherland