News : Romaine Willis Stays At Number 1 For A 3rd Week!
Looks like Romaine Willi's debut studio single 'Milk & Sugar' is a pretty strong single, no wonder it completes week 3 on top of Sri Lanka's only countdown for locally produced music in English.
Here's the countdown at a glance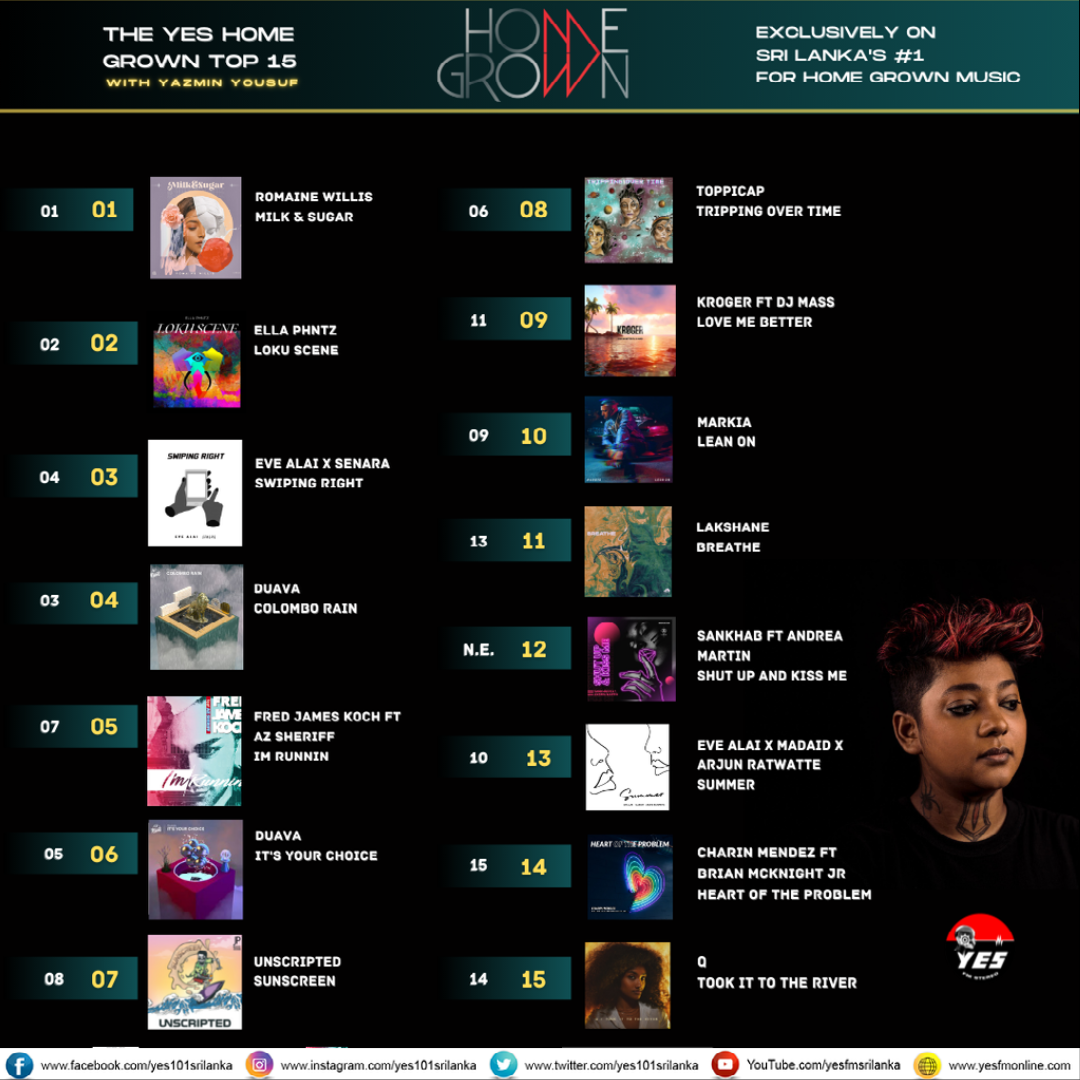 on yeah you guessed it, The YES Home Grown Top 15..22nd, 8pm onwards promises a chat with the man plus an excluisve release of those sick, never-heard- before bailatronic originals!
We are digging this remix by Kobra. Thoughts?
this is one of the best morning mixes of deep,groovy house we could ask for on a chilled out morning like today. check it out, you will be pleased you