News : Romaine Willis Stays At Number 1 For A 3rd Week!
Looks like Romaine Willi's debut studio single 'Milk & Sugar' is a pretty strong single, no wonder it completes week 3 on top of Sri Lanka's only countdown for locally produced music in English.
Here's the countdown at a glance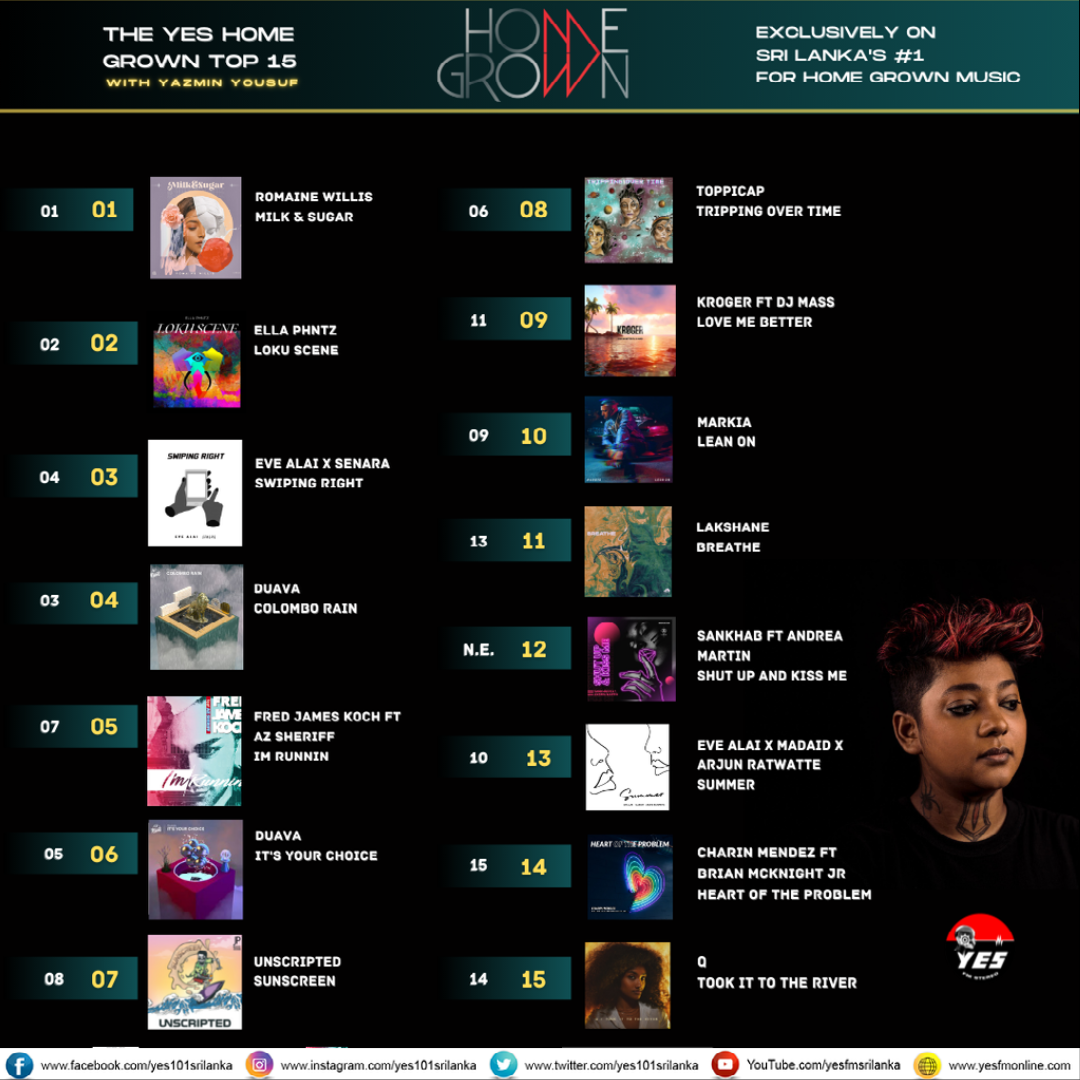 And looks like this video is the first in the island to be getting views faster than Burgers King could serve up dinner..I mean, 16 minutes into the drop last
Released on the 24th of the month, rapper Crysto is back with this brilliant single and we think this is a hit in the making!
Sohan Ratnaike (front man of Fallen Grace / second front man of Hollow) & Ruwini Seresinhe (pianist / ex Melodic Maidens), to the two of you all the best from us