News : Romaine Willis Stays At Number 1 For A 3rd Week!
Looks like Romaine Willi's debut studio single 'Milk & Sugar' is a pretty strong single, no wonder it completes week 3 on top of Sri Lanka's only countdown for locally produced music in English.
Here's the countdown at a glance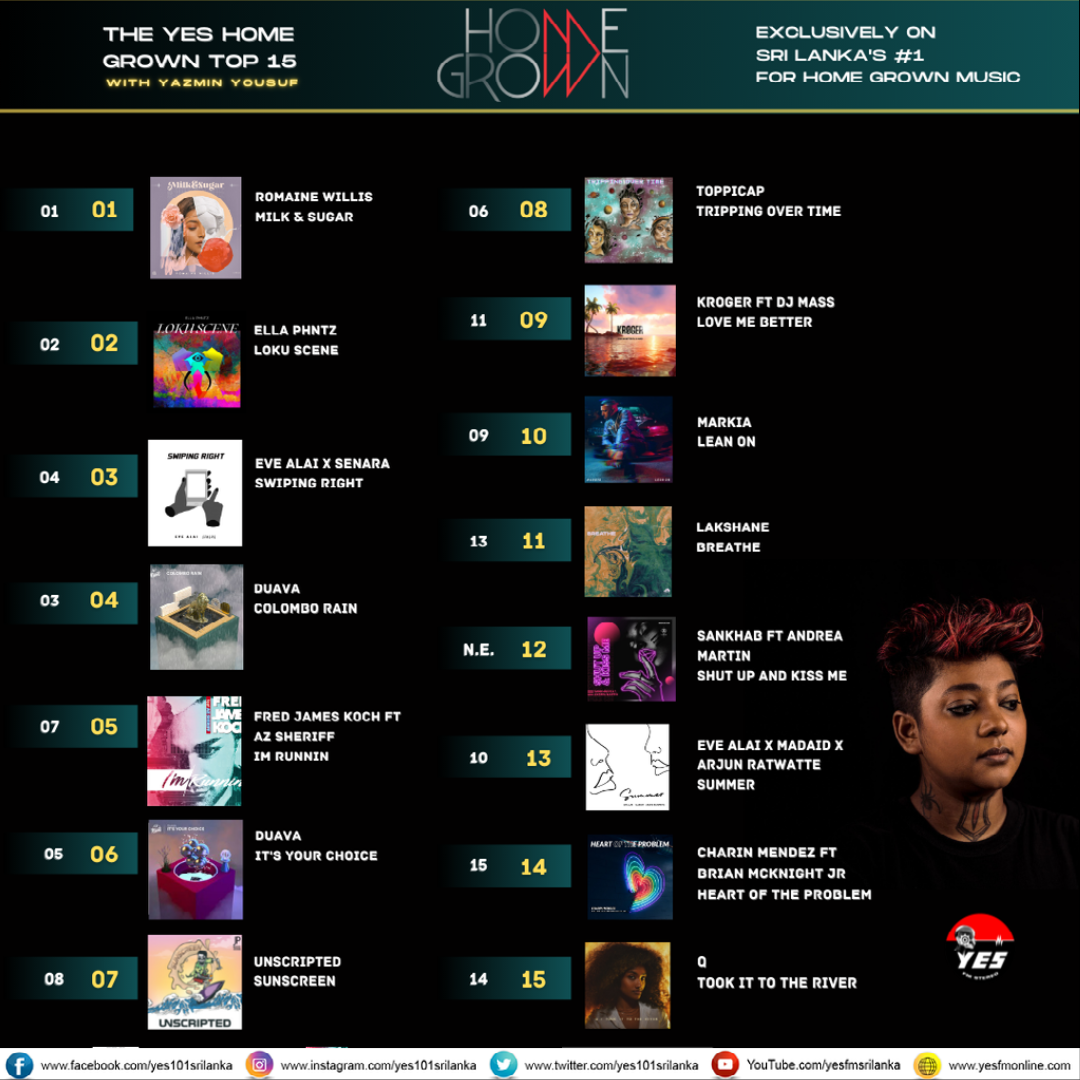 Sinhala Rapper Master  is back with this single and we think this is a very different one compared to his previous efforts.
This is a first for GarunDa who have always been known for their heavy singles and takes; a love song which we think got inspired by frontman Ken Lappen's current
Dropping on the 31st of January, Mr.Sid & Electro Doctors collaba sure is something to watch out for and is supported by gloriE Records, Brazil.